Silver stocks perfectly suit those who want to enrich their trading portfolio with safe-haven assets. If you're going to build your trading portfolio with silver assets, the following section is for you.
We all know that silver is a valuable metal globally with a strong reputation in the industrial sector as a "white metal." If you think that silver is not beneficial to rich people, you are probably wrong. Because silver is a valuable element, and the industrial sector does not think of a single day without this instrument. Silver is valuable from jewelry to industrial sectors that make investors believe it is a solid stock investment opportunity.
There is no way to ignore silver stocks in this modern world as they are very profitable from their position. Let's see the top 10 silver stocks that you should buy in 2021.
What are silver stocks?
They are trading instruments related to silver that has a safe-haven nature during the economic downturn.
Silver is a precious metal that comes after gold. Therefore, silver itself is a valuable trading instrument, but any silver-related companies are also profitable besides its potentiality. One of the most promising sectors is silver mining stocks, from where significant outcomes come.
During the coronavirus pandemic in 2020, these stocks moved lower but recovered strongly with the vaccinations program. It is a cheaper investment opportunity besides gold and works to hedge an uncertain economy.
If you want to build a profitable trading portfolio using silver stocks, you should include at least one stock from the top 10 silver stocks that we will see in the below section.
Best silver stocks to buy in 2021
Before moving to one-by-one let's have a look at the top 10 silver stocks to trade because of their market size, historical performance, and enhancing products:
Wheaton Precious Metals (NYSE: WPM)
First Majestic Silver (NYSE: AG)
iShares Silver Trust (NYSE: SLV)
Hecla Mining (NYSE: HL)
Kuya Silver (CSE: KUYA) (OTC: KUYAF)
Endeavour Silver Corp. (NYSE: EXK)
Great Panther Mining LTD (NYSE: GPL)
Coeur Mining Inc. (NYSE: CDE)
McEwen Mining Inc. (NYSE: MUX)
Pan American Silver Corp. (NASDAQ: PAAS)
Wheaton Precious Metals Corp. (NYSE: WPM)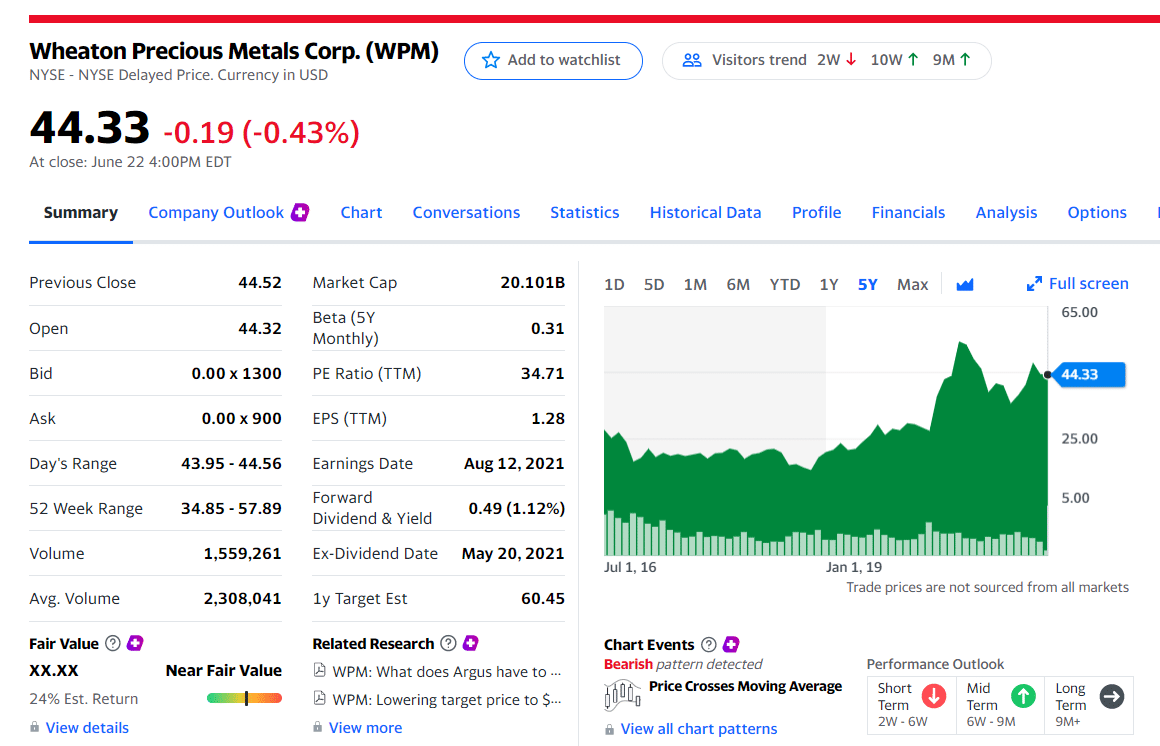 Wheaton Precious Metals works in the mining sector of gold and silver. According to a recent report, there is a possibility of getting more than 40% production volume from silver and the rest of 60% from gold within 2024. Therefore, if you want to invest in silver stocks, this company would be in the first position.
Currently, the company's contract offers a right to purchase $5.31 per ounce of silver from its mining.
First Majestic Silver Corp. (NYSE: AG)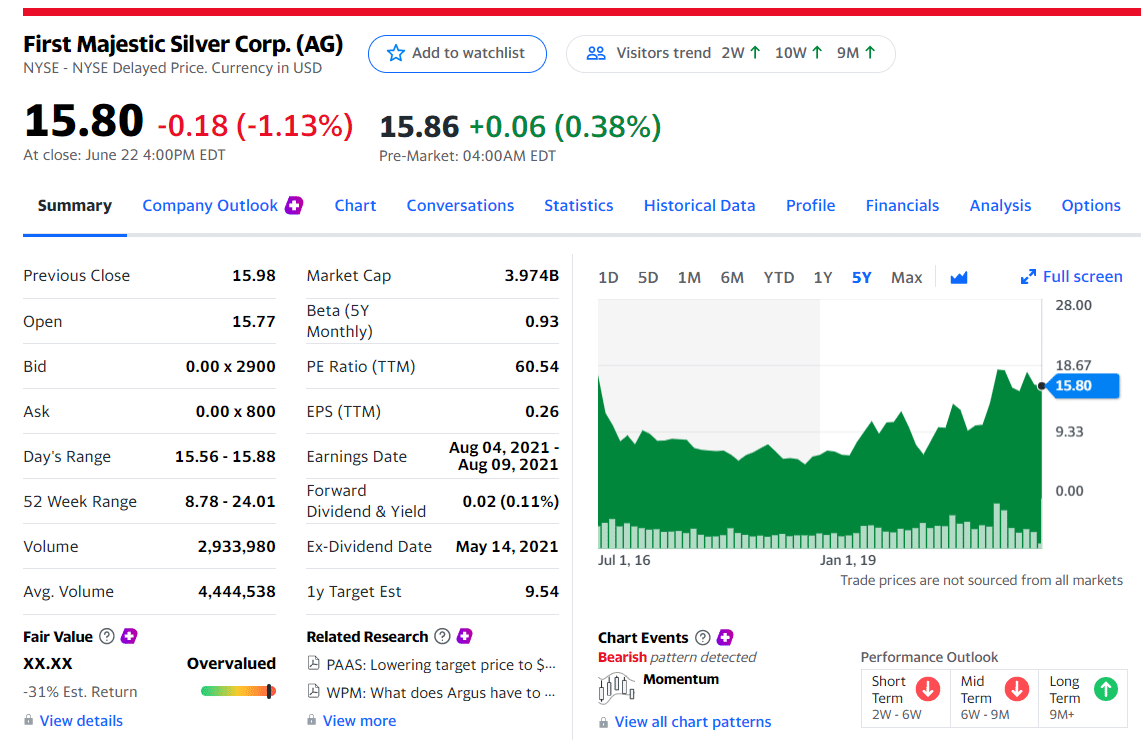 If you want to include a prestigious silver mining company in your trading portfolio, First Majestic Silver Corp. is the best option. This company consumed more than 60% of mining revenue in 2020, and its effect on stock is pending in 2021.
As per the current projection, AG stock may surge with a 54% revenue with stocks in 2021.
iShares Silver Trust (NYSE: SLV)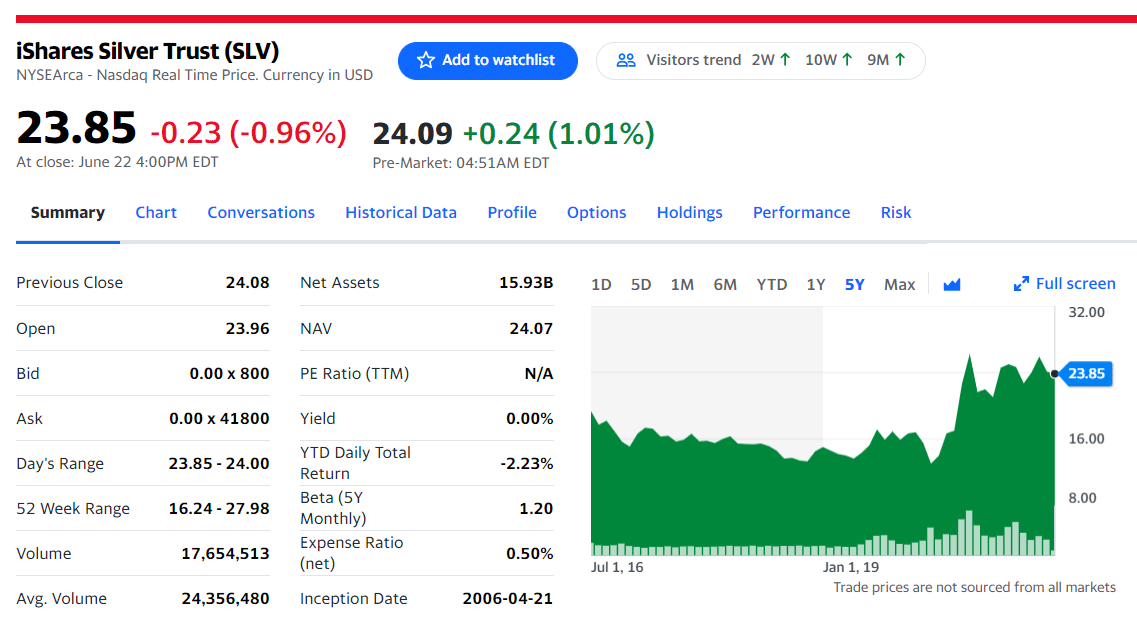 iShares Silver Trust is an ETF that focuses on silver. It tracks the silver price, and its price movement depends on how silver is reacted in the jewelry and industrial sector.
Therefore, for traders who want an alternative to holding the silver, these ETFs would be the best option. In 2021, silver may surge with the post-Covid economic recovery in the industrial sector, and you can achieve an outstanding outcome with a small 0.5% fee.
Hecla Mining Company (NYSE: HL)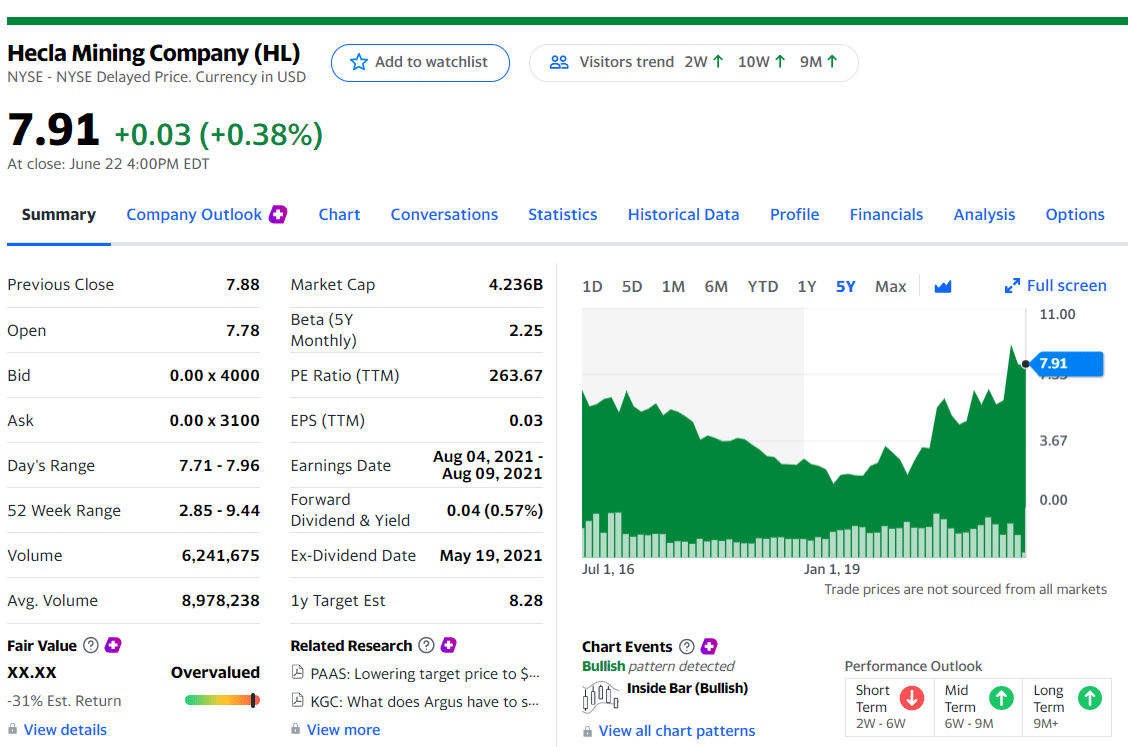 The oldest companies are often more reliable than the new emerging companies, and Hecla Mining is the best example. This company is listed on the New York Stock exchange, and its ownership has ⅓ of mined silvers in the US and another ⅓ of total silver resources.
A huge silver supply from the US comes from HL, and any recovery in the silver price after the post-Covid situation would positively affect this stock.
Kuya Silver Corp. (OTC: KUYAF)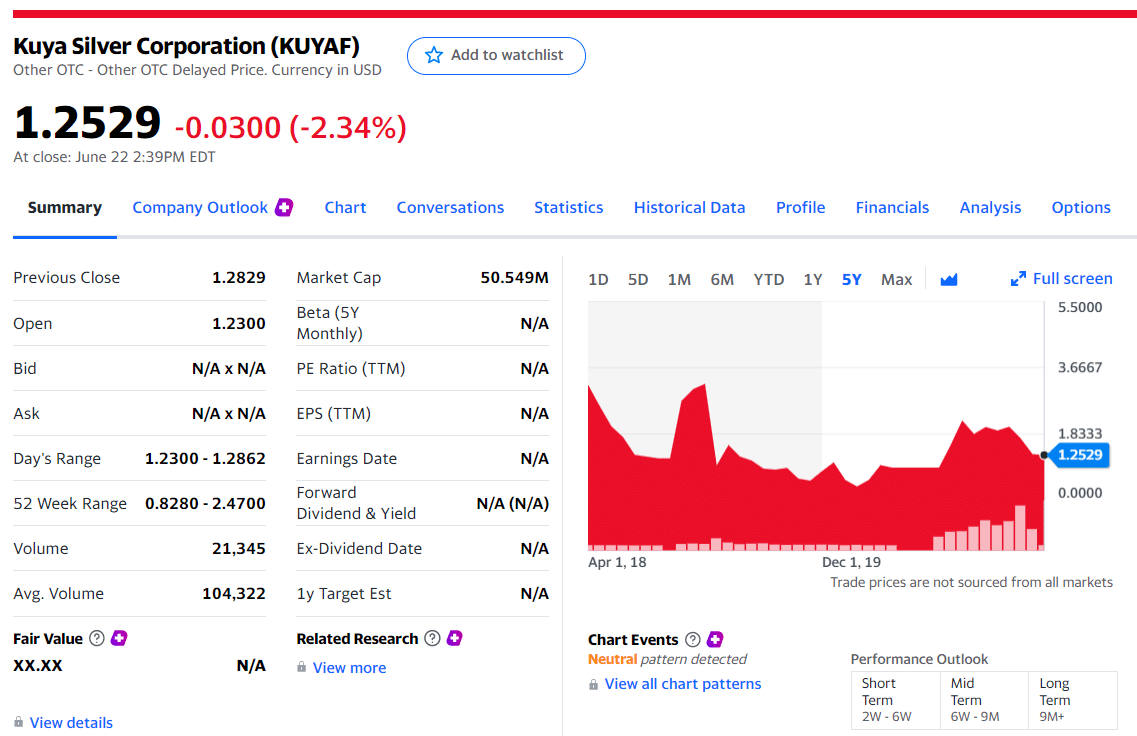 If you want to add new and potential silver stocks to your trading portfolio, Kuya Silver would be the best option for you. This company is located in Lima, Peru, and it is perfect for investors interested in minis stocks. Despite a new company, they have shown a massive development in the last three years that may attract investors' attention.
Besides, its geographical location is in the middle of Peru's silver-zinc-lead belt, which is perfect for silver mining.
Endeavour Silver Corp. (NYSE: EXK)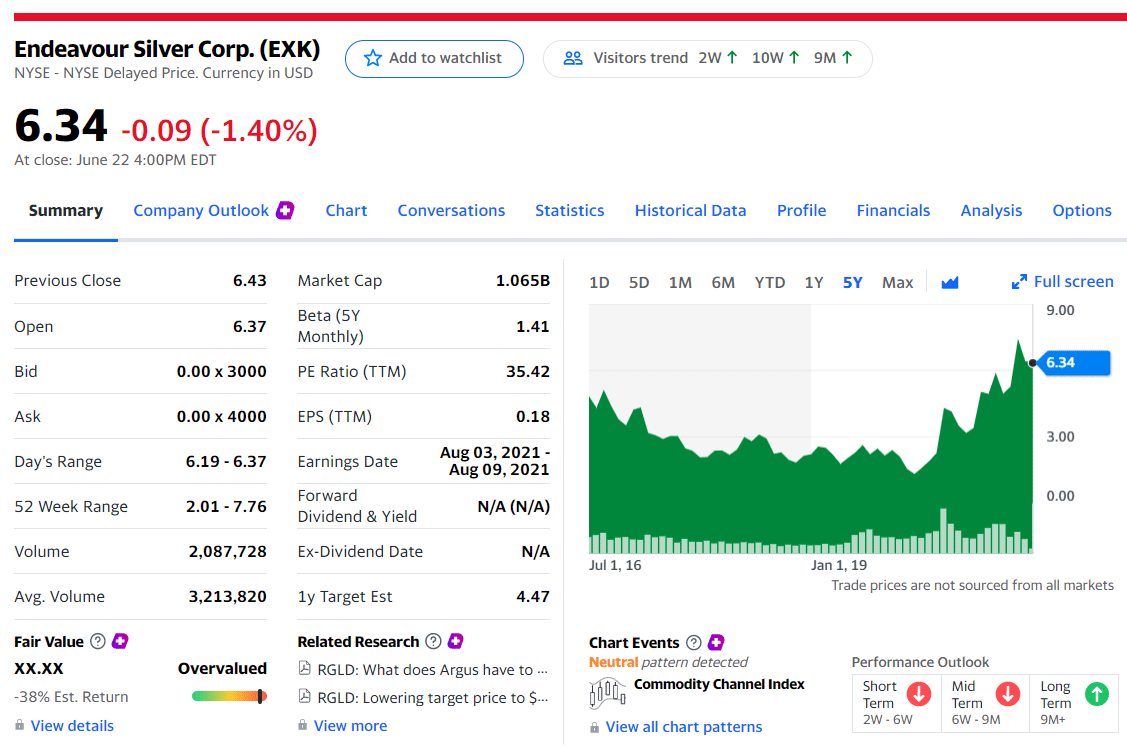 Endeavour Silver Corp is a Mexican mining company that operates three silver mines. It has already expanded its location to 20,128 hectares of mineral deposits, increasing production in the following years.
This company produced 1,039,710 ounces of silver in Q1 2021, 22% higher than the previous year. It also generated a total of $35.1 million of sales in Q1 2021, up 58%, and pointed it as an attractive investment opportunity.
Great Panther Mining LTD (NYSE: GPL)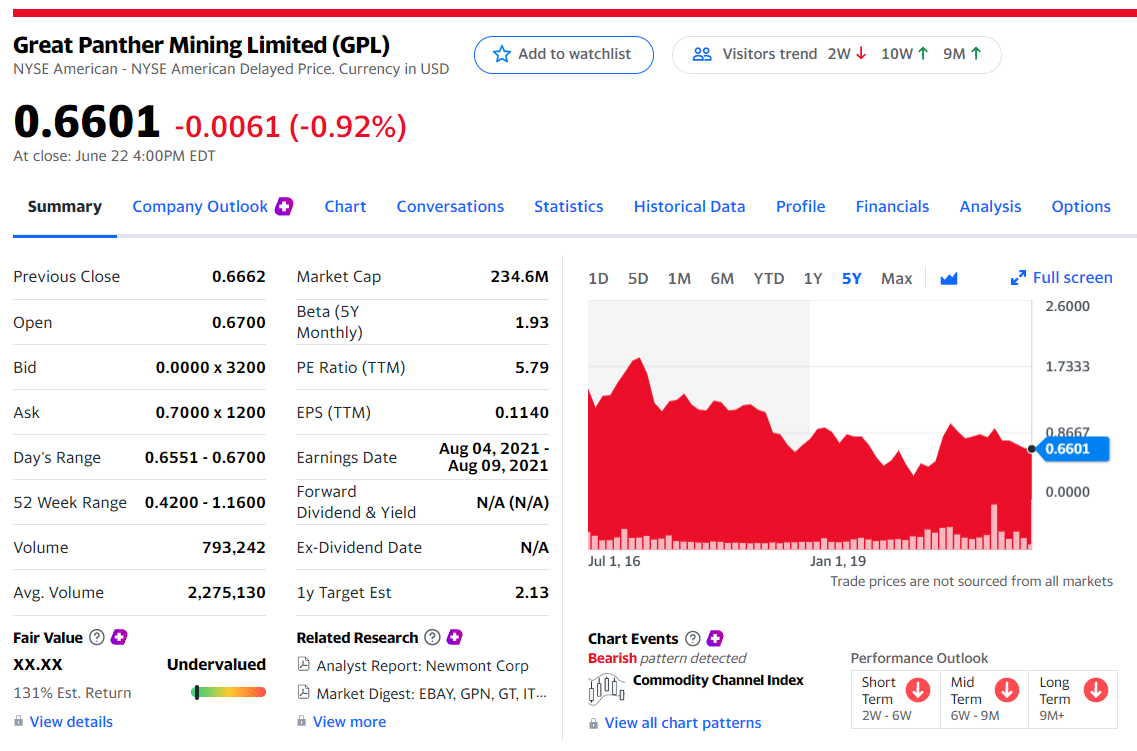 After the Q3 of 2021, Great Panther Mining Ltd reported a $77 million revenue, up from the previous quarter. Its biggest position holder is Billionaire Jim Simon's held fund, which is among 800 hedge funds tracked by Insider Monkey.
Coeur Mining, Inc. (NYSE: CDE)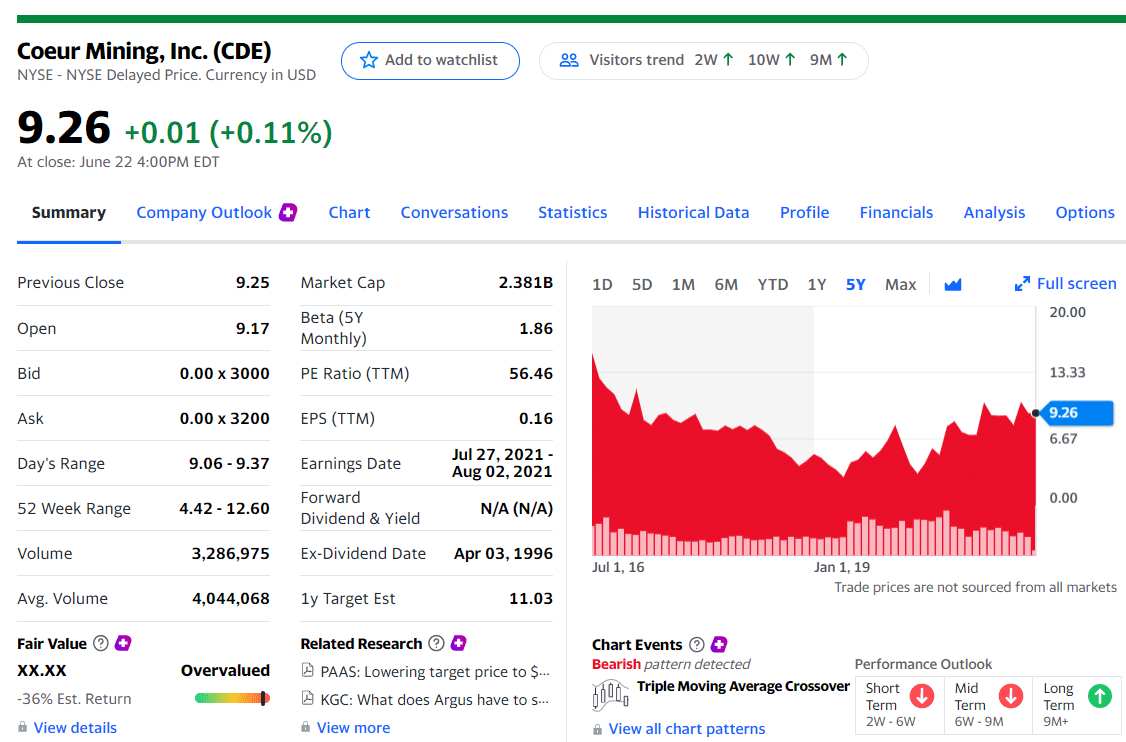 Coeur Mining Inc. is an American primary stone mining company from North America. It holds five miners, and its biggest investor is Eric Sprott's Sprott Asset Management, with $17 million invested in this company.
During Q3 2021, this company generated a 49% increase in revenue, increasing gold and silver mining by 23%.
McEwen Mining Inc. (NYSE: MUX)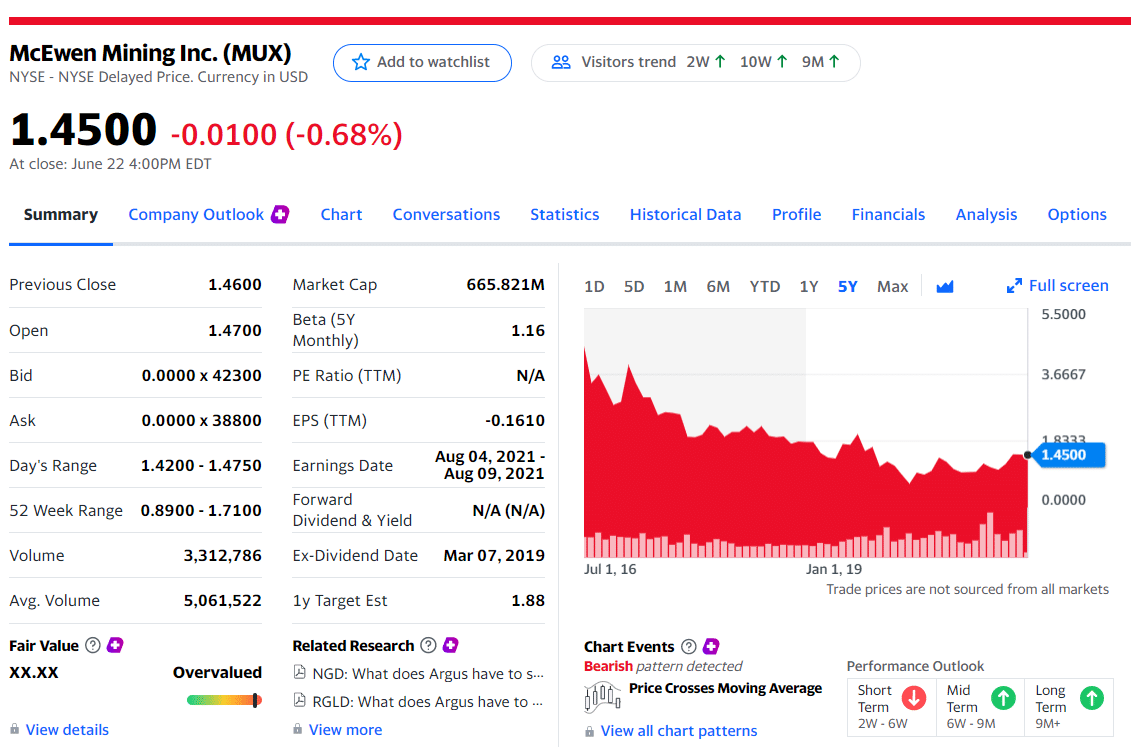 McEwen Mining Inc. is a perfect investment opportunity for those who want to invest in stocks that value is significantly low but has the potentiality of moving up.
In November 2020, one of its investors withdrew 49% of the owners due to the effect of the Covid-19 pandemic. However, investors injected $1 million in September 2021, allowing the company to have a cash balance of $17.9 million and working capital of $24.1 million.
Despite the change in investors' sentiment, this company has strong balance sheet positions that can better return investors in 2021.
Pan American Silver Corp. (NASDAQ: PAAS)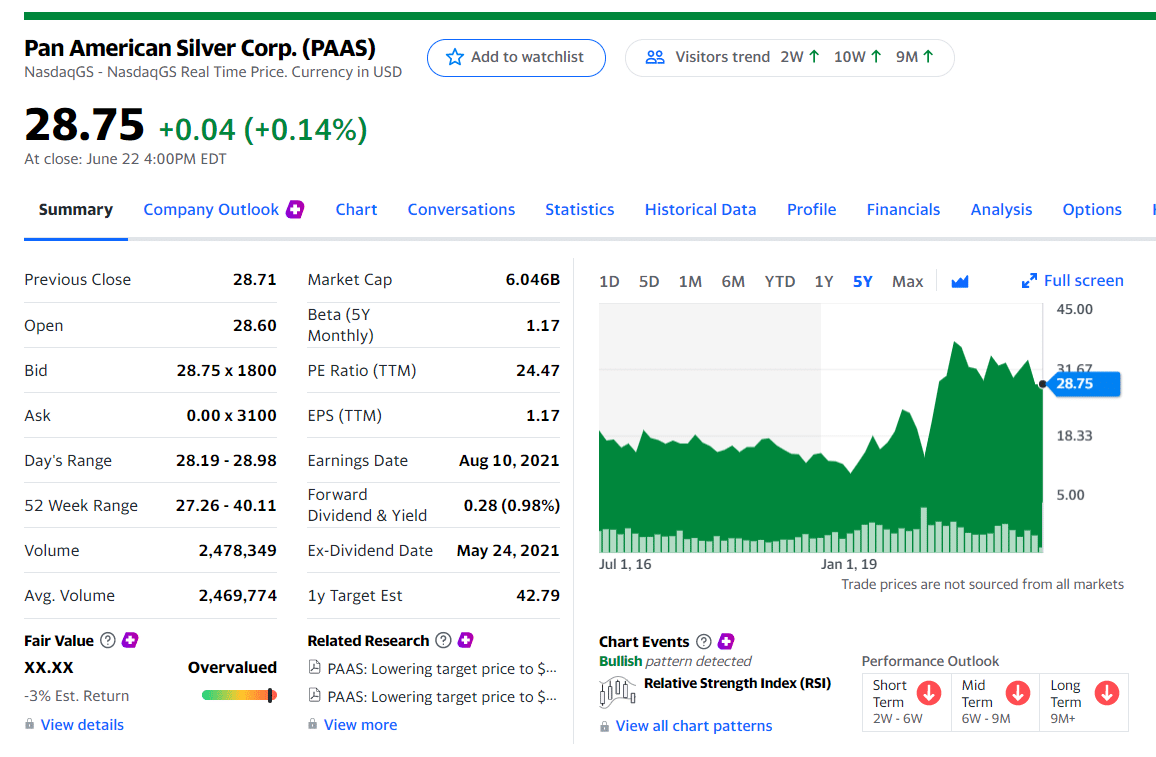 Pan American Silver Corp. is an American company with multiple mines. Since Slate Path Capital invested $133 million in this company in September 2012, it started to show stable growth.
Before 2021, this company achieved $65.3 million net income for Q3 2021, making it a potential silver stock from Canada.
Why invest in silver stocks?
Silver has a huge demand in the industrial and investment sector besides its strong position as a have-haven metal. Therefore, the growing market in gold might affect silver's price in 2021 due to the investor's sentiment.
However, buying silver is a reliable way to make money, but silver stocks and mining sectors are also profitable and even more profitable in some cases. If you have included any stocks from the above list, you can grow your trading portfolio. Still, the best output will come after buying them by analyzing the price using technical and fundamental analysis.