As soon as we reach the site, we're forced to trade our email for spam at their 20% discount. We pressed Escape and kept reading.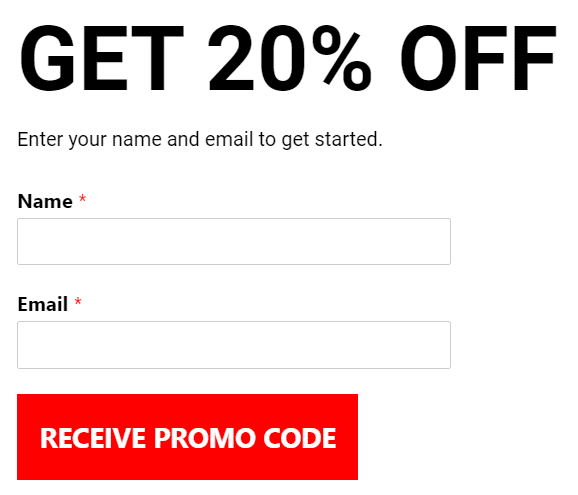 Galileo FX is a trading advisor that can make us richer, according to the positive statements. The system is an automated trading software that has over 60+ optimized settings but trades only XAGUSD well on the real account. We can rely on 24/7 support. There's a video and text features installation guide.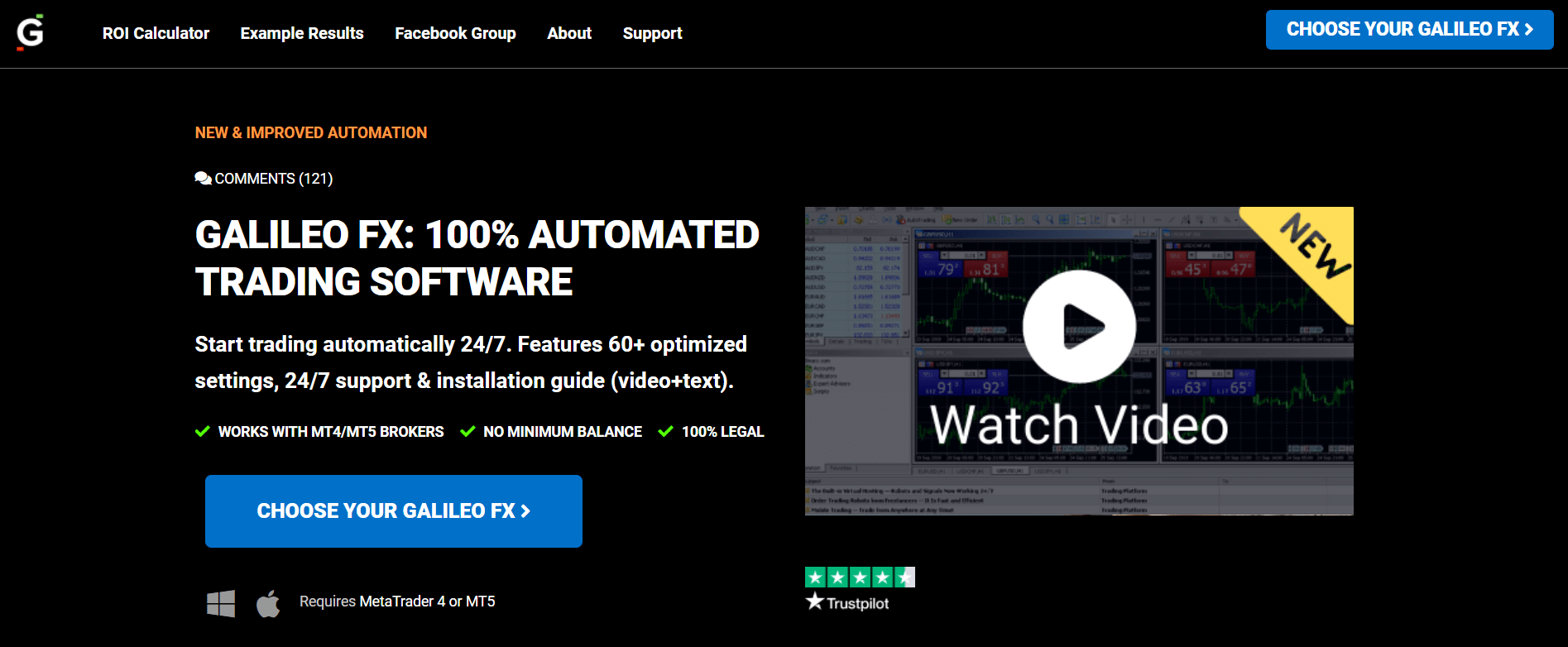 Galileo FX Robot Review
We were asked via email to take a look at this software. So, we've decided to write a full review to explain everything well.
What is behind Galileo FX?
The presentation includes not so much information explained:

The system works completely automatically for us.
It's delivered with 60+ optimized settings.
We can rely on support and manuals.
The advisor can be used on MT4 and MT5 platforms.

There are no minimum margin requirements.
The win rate can be up to 96.46%.
The system deals with Stop Loss and Take Profit levels.
We are free to close deals manually.
The strategy was tested on 12 different brokers, using different settings and in different market conditions.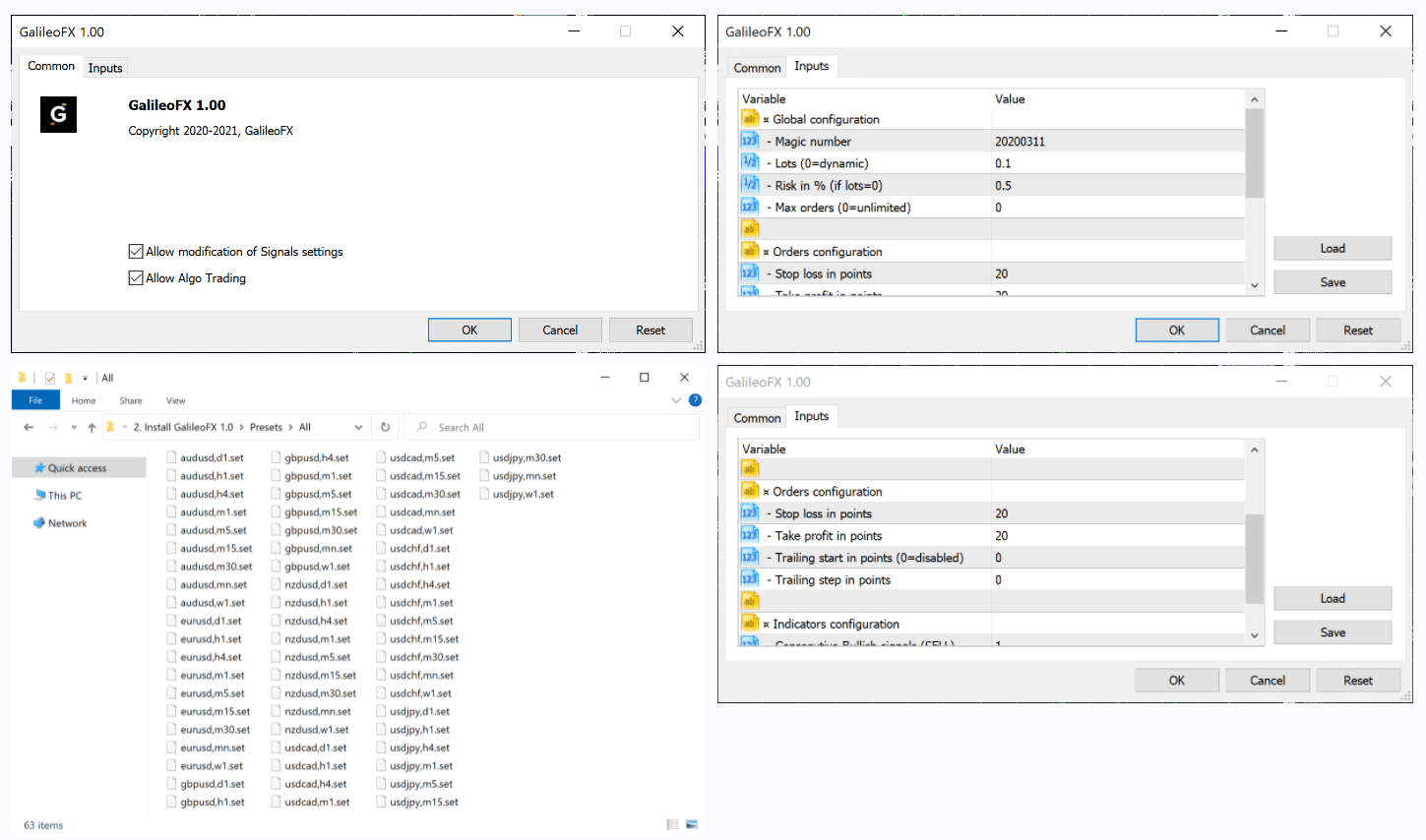 It supports Micro, Mini, and Standard Size Lots.
It can work on any PC.
Key Features
The system can work automatically.
Stop Loss and Take Profit levels are set.
We are free to pick any broker we want.
It works with XAGUSD.
Trading Strategy
The strategy is not revealed.
Most likely, it's trend trading or price action.
Pricing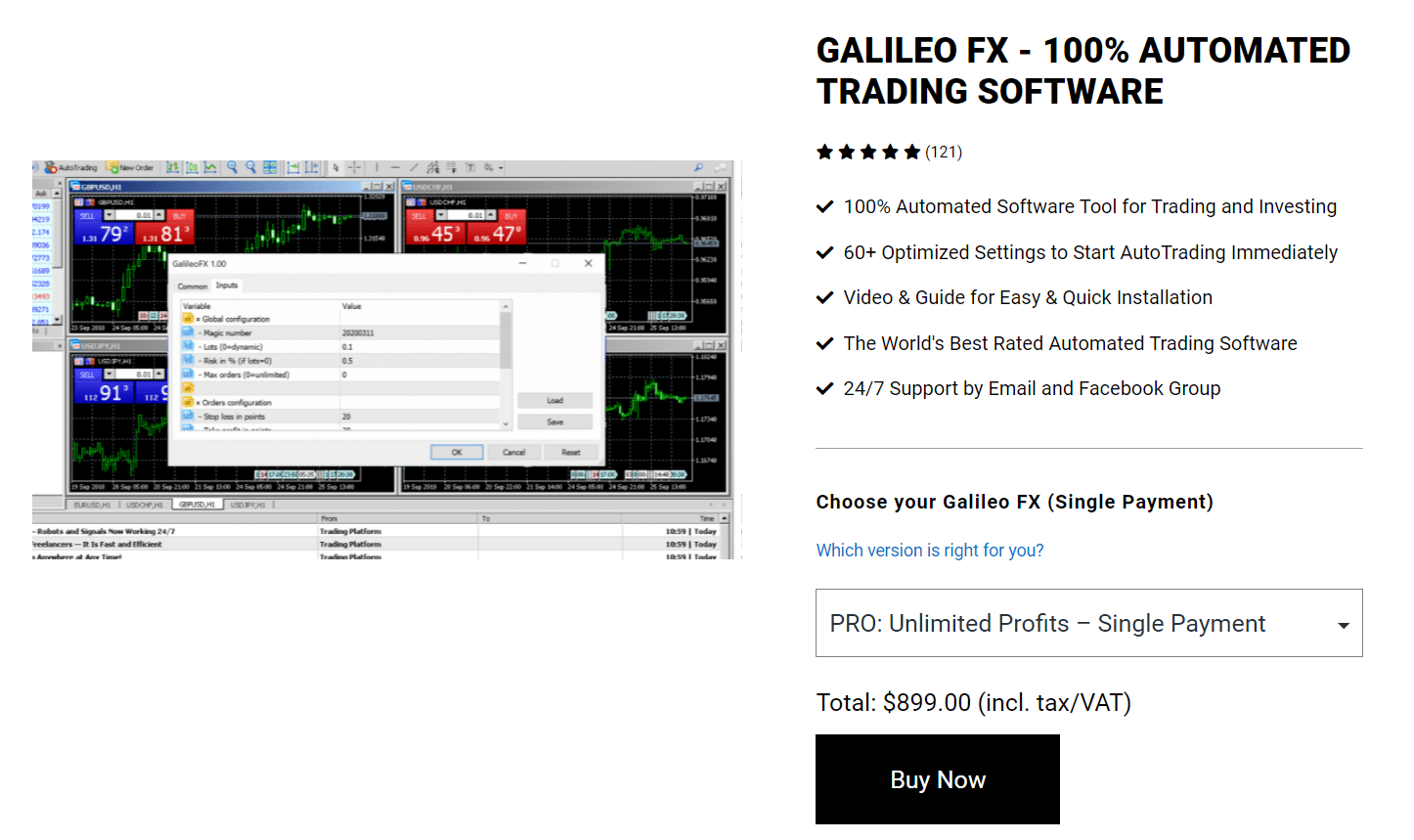 The packages include everything we mentioned before, including 24/7 support via email or Facebook group. The personal pack costs $199 and allows getting $1000 of the monthly profits. The max pack costs $399 and includes $5000 of the monthly profits. The unlimited pack costs $899. There's no refund policy provided.
Trading Performance of Galileo FX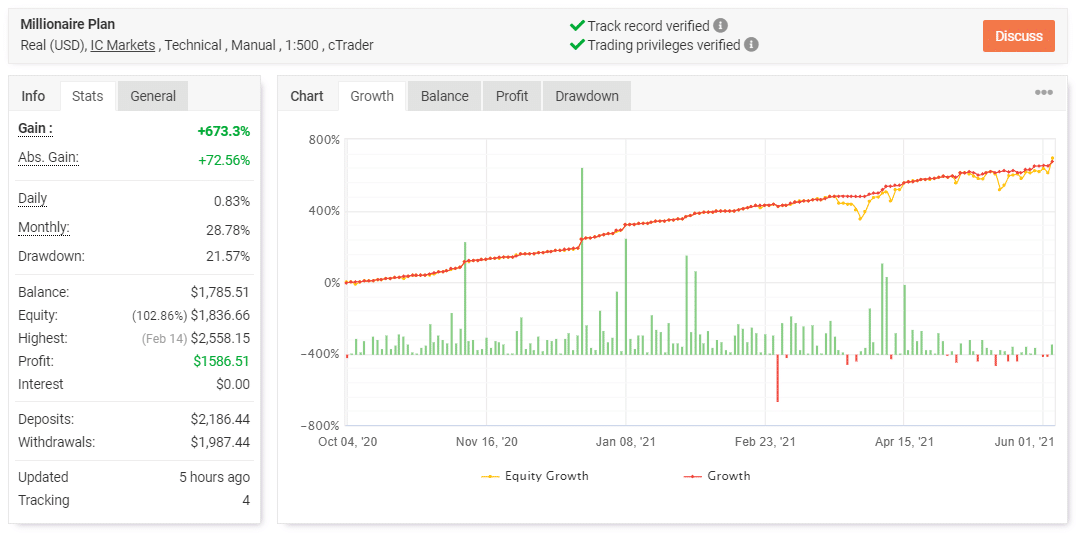 The robot works on a real USD account on IC Markets. The leverage is 1:500. The platform is cTrader. The account has a verified track record. It was created on October 04, 2020, deposited at $2186, and withdrawn at $1987. Since then, the absolute gain has become +673.3%. An average monthly gain is 28.78%. The maximum drawdown is 21.57%. Four people track the account.

The robot has closed 1529 deals with 14,236 pips. An average win is 12.76 pips when an average loss is -9.09 pips. The win rate is 87% for Longs and 79% for Shorts. An average trade length is almost fourteen hours. The Profit Factor is 3.95.

The advisor focuses on trading Silver (XAG/USD), with 1522 deals and $1585.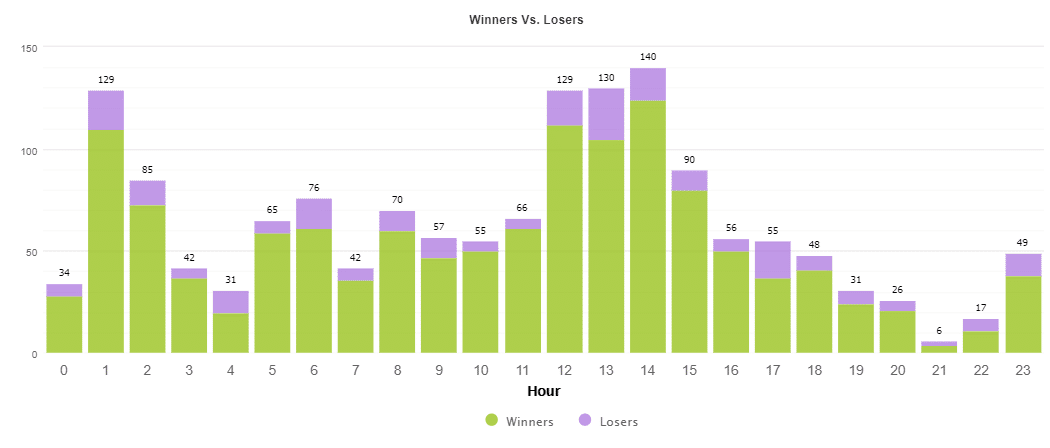 It opens orders during Asian and European trading sessions.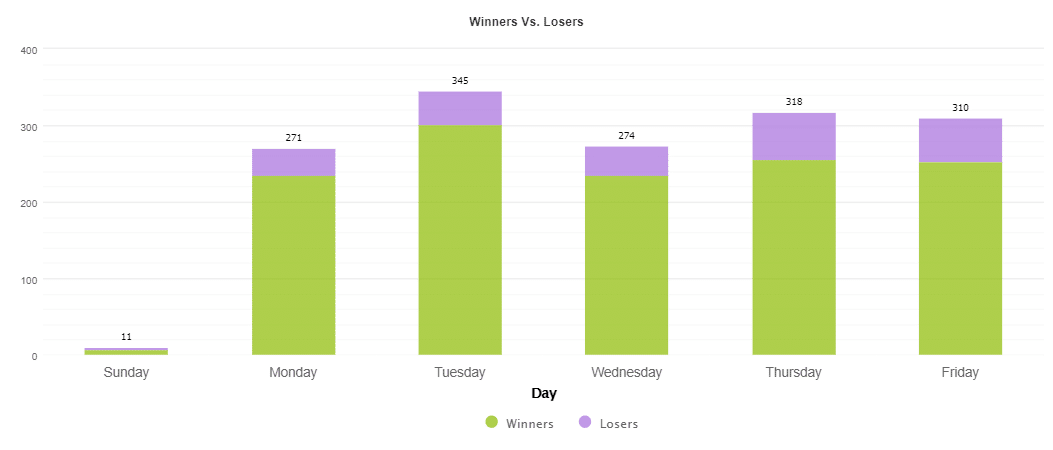 Monday and Wednesday are the less traded days.

The system works with low risks to the account balance.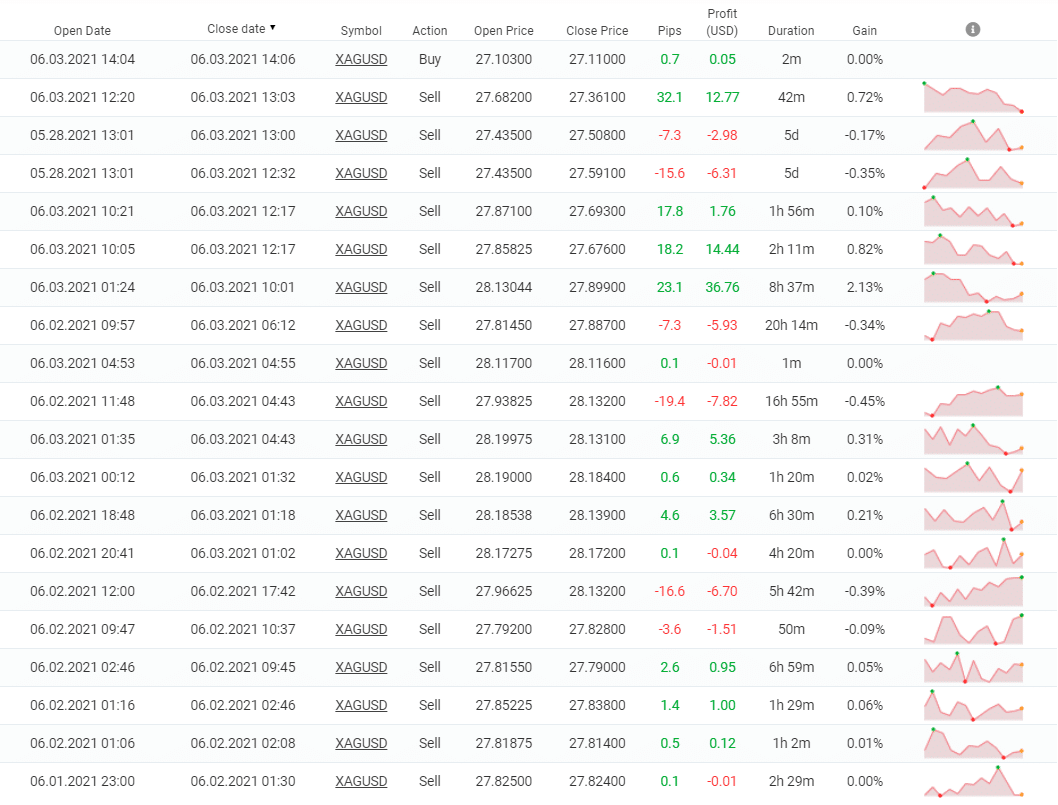 According to pips, it can be a scalper.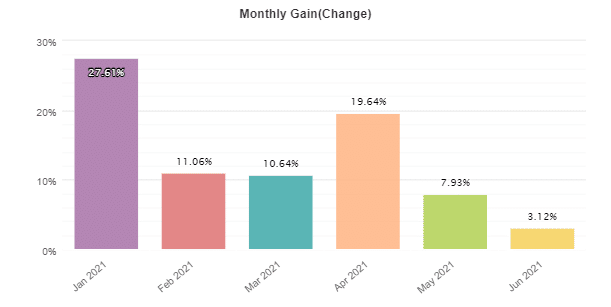 Galileo FX provides various profitability.
Customer Support
The developer answers questions in the comment section quickly and mostly informative.
People Feedback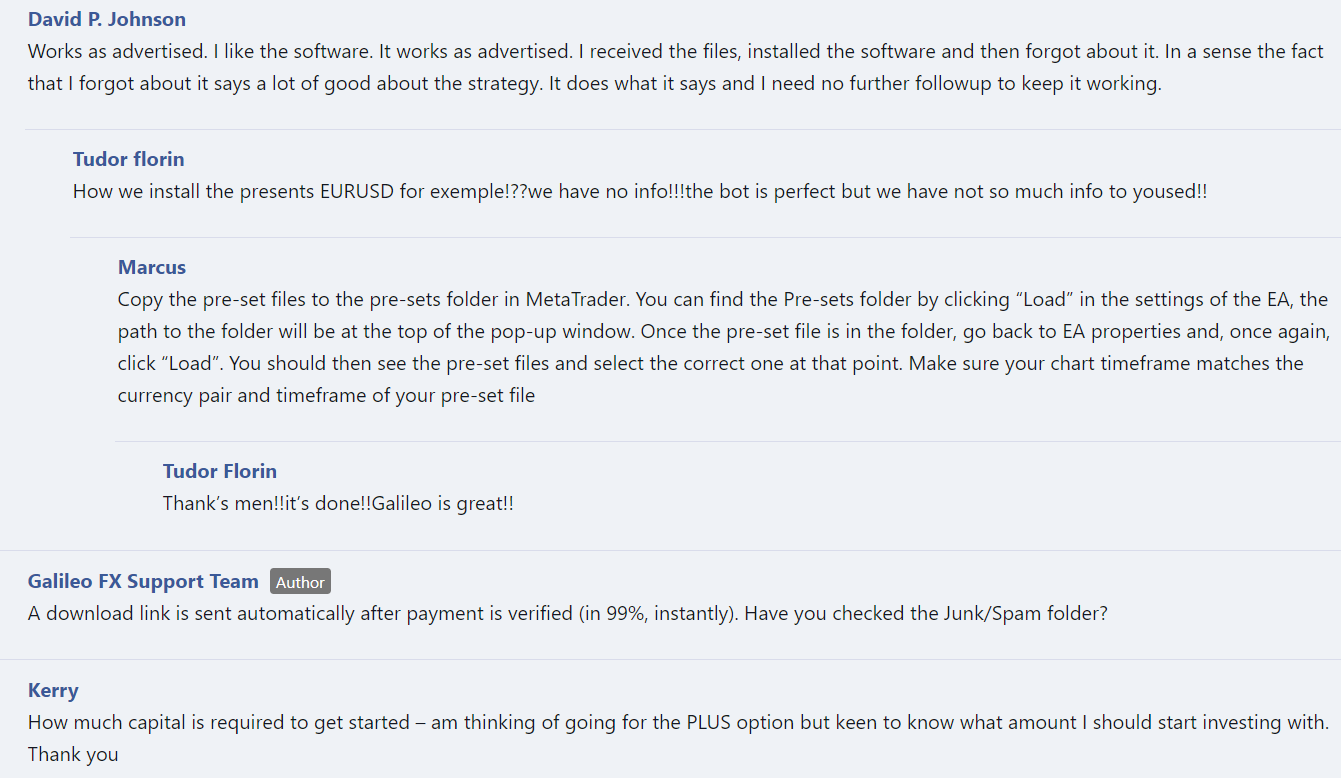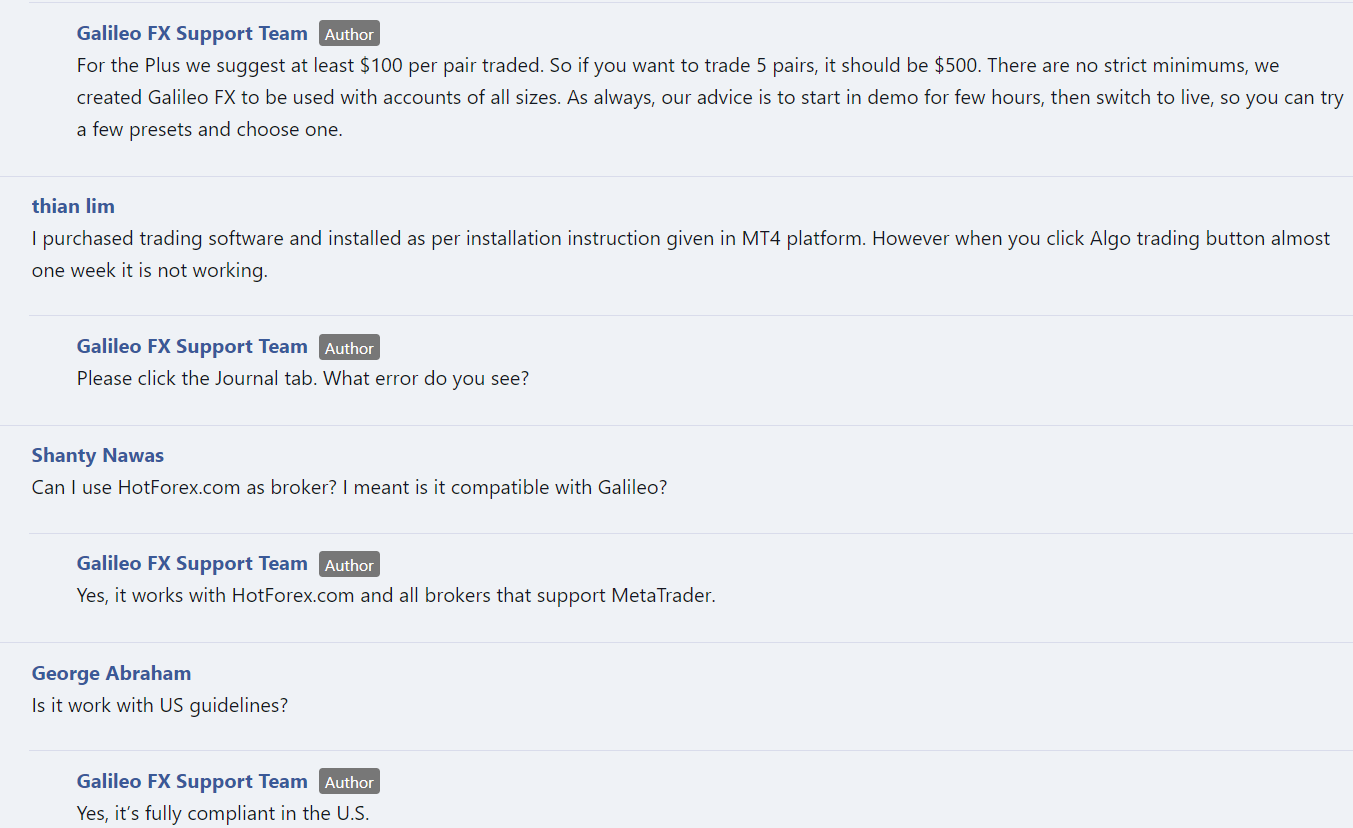 The presentation includes many comments with questions and some comments with testimonials. Most of them are positive, probably because the rest were deleted.
Galileo FX Summary: Worth it or not?