If you haven't been living under a rock for the last decade, you must have at least heard about crypto trading. These days, everyone has a friend or an acquaintance who is passionate about trading in Bitcoin and other digital currencies. Now, imagine if you had a crypto trading bot that could earn profits on its own without you having to put in too much effort.
It may sound too good to be true, but crypto bots are currently the latest rage in the world of trading. Today, we will learn about them in detail while also looking at some of the best options.
10 Best Crypto Trading Bots
In this crypto trading bot review, we shall discuss in detail the top robots on the market. We have covered all the main functionalities of each system and tried to gather the maximum data available. With digital currency trading gaining in popularity, you can quite easily access a bot and strengthen your investment scheme.
While all the robots mentioned in this review are reliable and have decent track records, you still need to get an idea about the individual features of each. A few of them might be built for seasoned merchants, while others have functionalities that cater to novice traders.
After going through this list, you should be able to find a bot that suits your level of expertise as well as trading requirements. Since there are a lot of robots claiming to be the best in the business, we have selected 10 systems that we believe are the most reliable.
1. TechBerry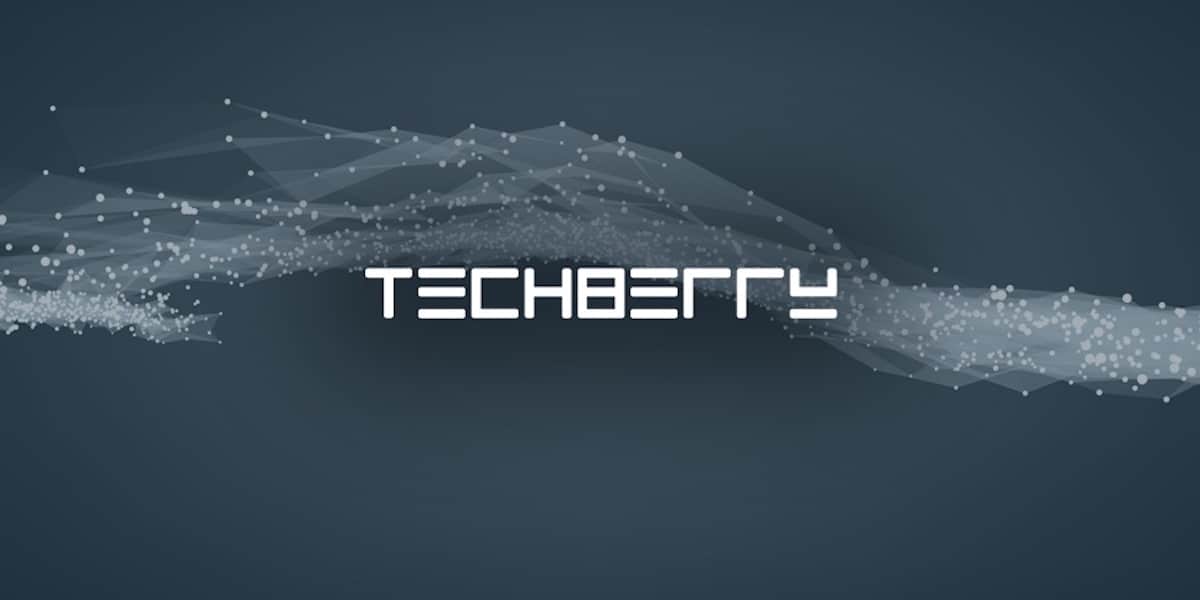 TechBerry has proven its worth among leading brokerage firms, analytical sites, and financial industries, using its artificial intelligence to create a highly profitable strategy. It obtains and analyzes data of more than 100000 traders, making it one of the most compatible data collection platforms. The platform provides access to its real-time trade performance to observe its current profitability and live trades.
TechBerry has official offices worldwide and allows individuals from all countries to subscribe. There are several membership options available for the subscription. The lowest-priced plan is $19, whereas the most expensive deal is $499. Members can get in touch with the developer via live chat, call or fill out the ticket form available on the website.
Features:
Accessibility to a free trial account
Multiple plan packages
Verified account results
| | |
| --- | --- |
| Pros | Cons |
| Funds coverage option | Data fusion is only possible with MT 4/5 platforms |
| Customer support | |
| Real-time trade monitoring | |
2. Pionex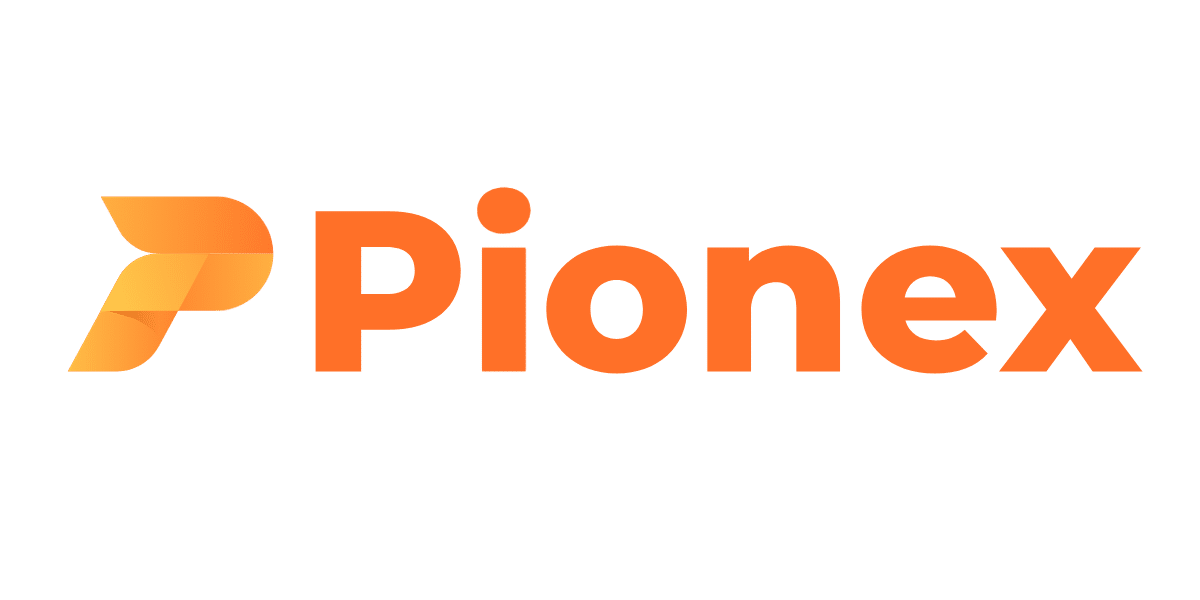 At Pionex, you can trade with 12 different automated systems without paying any extra money. It offers you a mobile app that has all the necessary features. Furthermore, you don't need to pay too much in terms of commissions.
While trading with Pionex, you need to pay in terms of maker and taker fees. Thus, when a trade makes liquidity, you are required to pay a 0.05% maker fee. The same amount needs to be paid when your trade matches an outstanding order. This trading platform has been covered by Bloomberg and other media outlets and there are several customers that have written some rave reviews on it.
Features:
One of the largest brokers of Binance
Backed by Gaorong Capital, Zhenfund, and Shunwei Capital
Licensed by FinCEN
15-50% APR with arbitrage bot
| | |
| --- | --- |
| Pros | Cons |
| No monthly charges | No deposit using fiat currency |
| Multiple bots available | |
| Regulated by US authorities | |
3. Bitsgap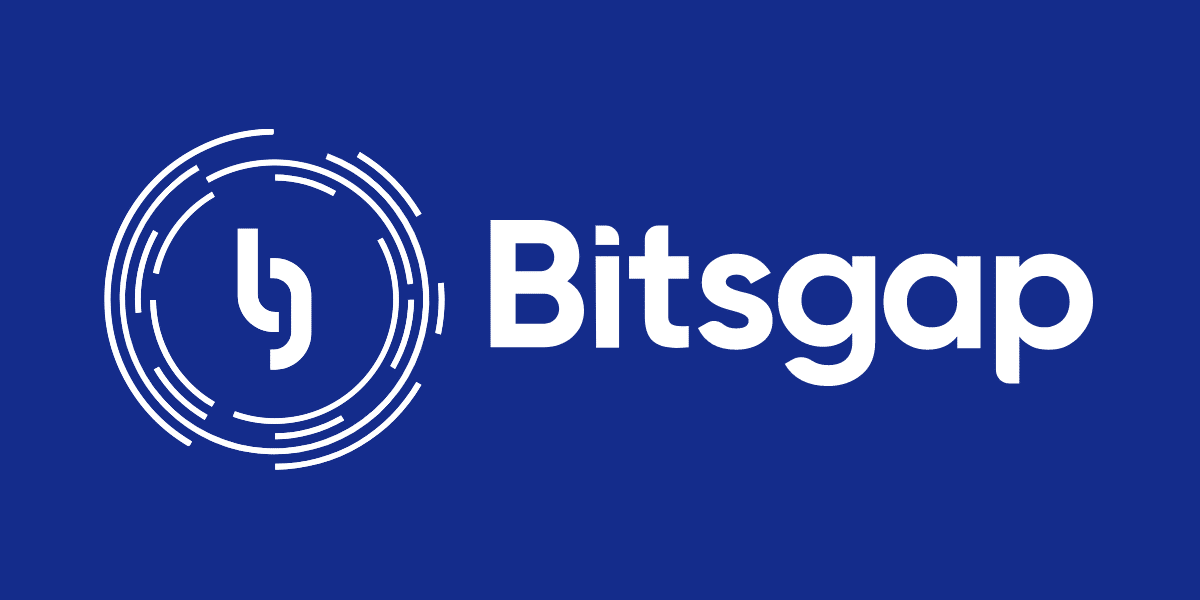 Since Bitsgap has tie-ups with more than 25 exchanges, many people consider it the best crypto bot. Signing up on this trading platform is easy and it only takes a couple of minutes. One of the best things about it is the free trial period during which you can use the system for free.
Bitsgap lets you practice your trading schemes by providing your access to a demo account. Using only one interface, you trade on several exchanges at the same time.
Features:
Portfolio tracking
API keys and 2048-bit encryption
Advanced trading tools
Lets you build robots for futures trading
| | |
| --- | --- |
| Pros | Cons |
| Free trial available | Mobile app not available |
| Dashboard for viewing signals | |
| Easy to configure | |
4. Cryptohopper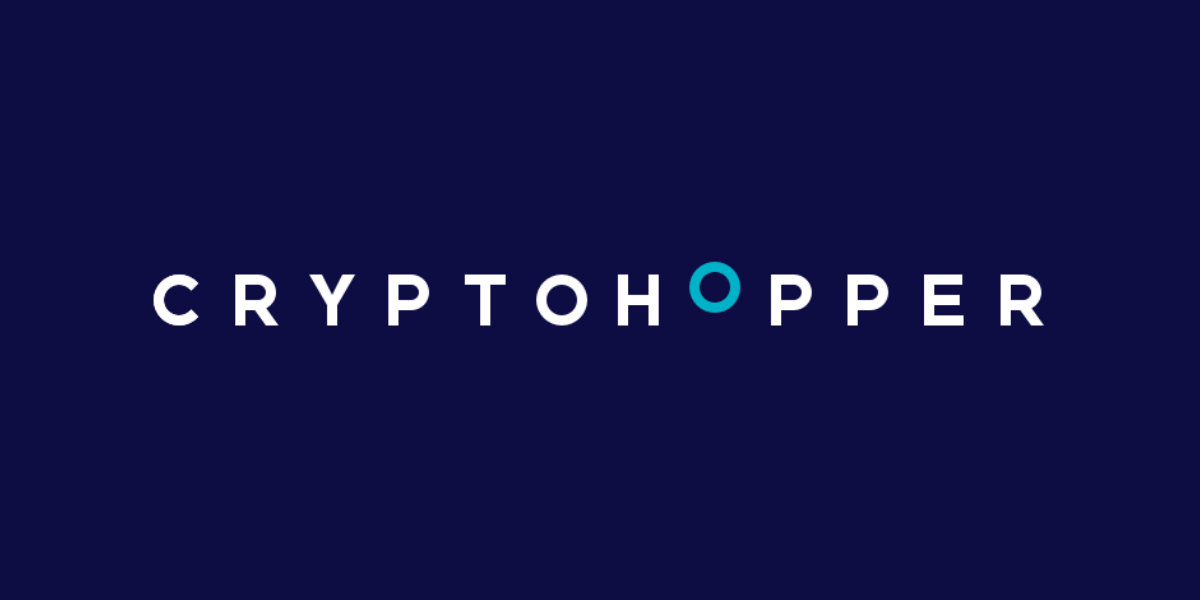 Cryptohopper gives you a lot of freedom when it comes to configuring the trading bot, and this makes it suitable for novice and seasoned traders alike. On the official website, you will find a wealth of educational materials that will help you kick-start your crypto trading career. This platform lets you trade in 75 assets and offers a free trial period. The bot only has limited access to your account and you don't need to send money to the developer's account. With Cryptohopper, you can conduct margin trades and get maximum leverage of 1:100x.
Features:
Manual trading operations
Reserve funds
Trailing stop loss
Two-factor authentication
Supports nine major exchanges
| | |
| --- | --- |
| Pros | Cons |
| Simple configuration process | Signals cost additional money |
| Supports 75 crypto coins | |
| Education materials | |
5. Quadency

Here, you can perform all crypto-related operations from a single interface. This system supports 13 exchanges and lets you link as many accounts as you want. Additionally, it lets you monitor your wallets and coins held in other exchanges, so you can keep an eye on the entire portfolio. There are various strategies available with this system, and you can select one depending on your profit objectives.
Features:
Backtesting functionality for bots
Exchange accounts linked via API
Comprehensive news segment
| | |
| --- | --- |
| Pros | Cons |
| Ease of usage | Lack of reputation |
| Free trial period | |
| Suitable for beginners | |
6. TradeSanta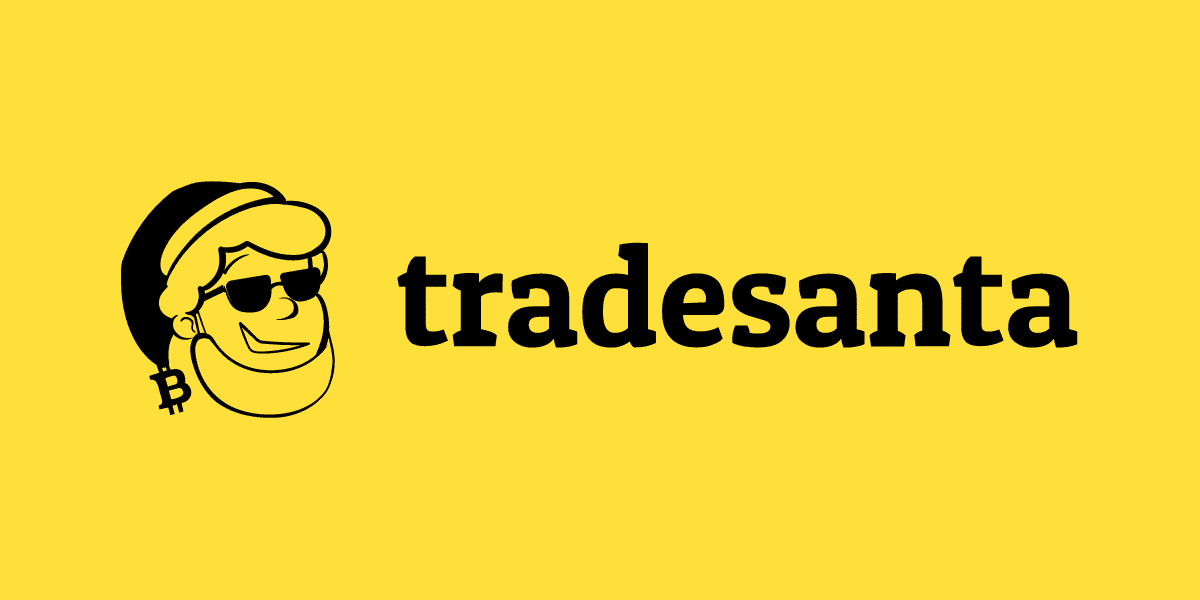 TradeSanta lets you choose between short and long bot templates while also allowing you to create your custom trading system. This means you can earn profits regardless of which direction the market is heading. There are different indicators like Bollinger Signals, Volume Filters, and Day Filters that allow the bot to optimize its entry. It has a vibrant trading community on Telegram and a customer support team that remains active 24*7.
Features:
Dollar-cost averaging and grid strategies
24*7 support
Extra orders
Multiple technical indicators
Stop loss
| | |
| --- | --- |
| Pros | Cons |
| 5-day trial period | Not ideal for arbitrage trading |
| Customizable parameters | |
| Multiple scalable subscriptions | |
7. Trality
Trality was founded in 2019 by Christopher Helf and Moritz Putzhamer. This is one of the few platforms where you can create a crypto bot from scratch. It is no wonder that expert traders consider this the best crypto trading bot because it lets them test their strategies using real-time and historical data.
The exchanges supported by this bot include Bitpanda, Kraken, Coinbase, and Binance. It doesn't take any fees from the trades you execute and offers educational resources that help you understand how the bot functions.
Features:
Browser-based code editor for building trading schemes
Advanced backtesting tools
Paper trading
Multiple exchanges supported
24*7 trading
| | |
| --- | --- |
| Pros | Cons |
| Cloud-based platform | Copy-trading not available |
| Single interface for backtesting and live testing | Only supports 4 exchanges |
| Encrypted algorithms | |
8. 3Commas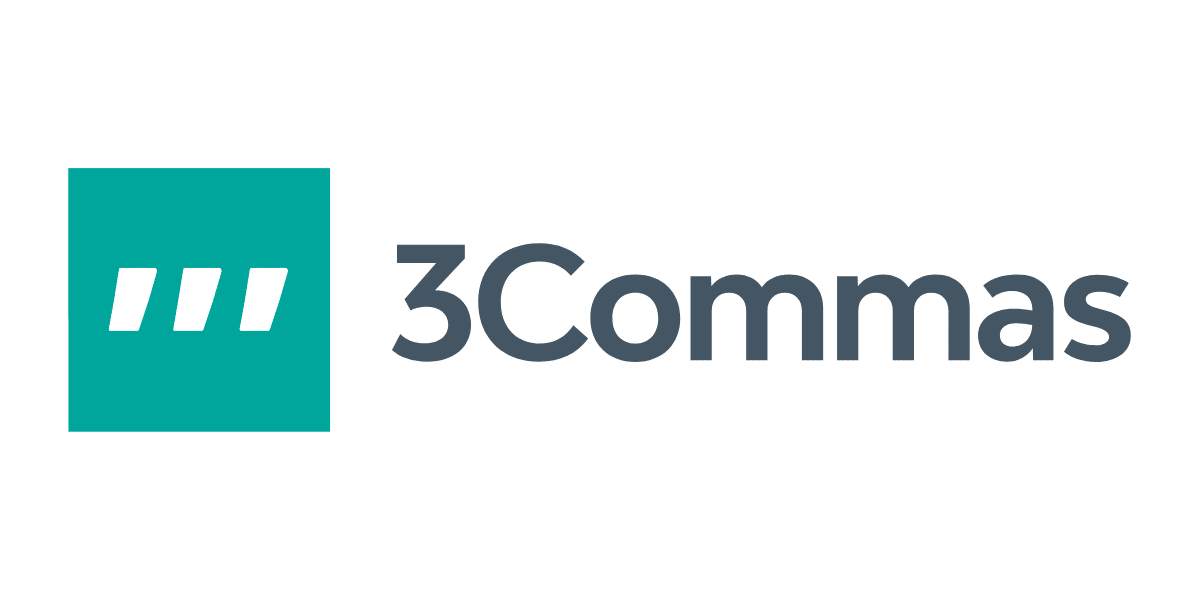 3Commas is a platform that is trusted by users worldwide and trades more than $10 million in crypto on a daily basis. Thanks to its intuitive user interface, even beginners can use this bot without facing any trouble.
The 3Commas interface lets you trade on the spot and has some tools that allow you to manage risk efficiently. There are no free plans for this bot, but you can get started with as little as $14.50. Unlike other platforms, this one allows you to use stop losses and take profits with each order.
Features:
Price conditionals for triggering limit and market orders
Multiple risk settings
Scalping and QFL strategies supported
Advanced portfolio tracking
| | |
| --- | --- |
| Pros | Cons |
| Supports a total of 22 exchanges | Not ideal for novice traders |
| Copy-trading functionalities | |
| Affordable pricing plans | |
9. Coinrule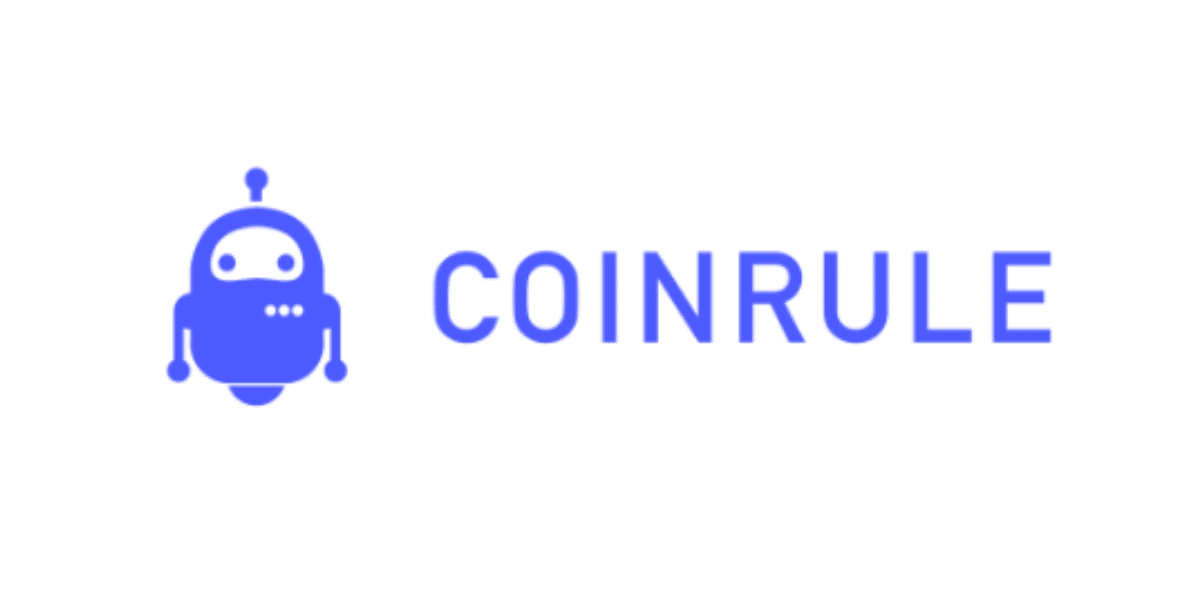 This cryptocurrency trading bot is ideal for inexperienced traders since it doesn't have too many complicated features. Also, it offers a free plan where you can access 7 exchanges, trade using 2 pre-built strategies, and conduct trades worth $3k every month. The templates can be customized easily, even if you have no coding knowledge. Coinrule does not store your login credentials and uses TLS 1.2 for encryption purposes.
Features:
Private key provided to all users
Template-based strategy creation tool
Supports all major exchanges
Tie-up with Cloudflare for cyber security
| | |
| --- | --- |
| Pros | Cons |
| Multiple layers of security | Backtesting not available |
| Swift execution speed | |
| Useful tutorials and guides | |
10. CryptoHero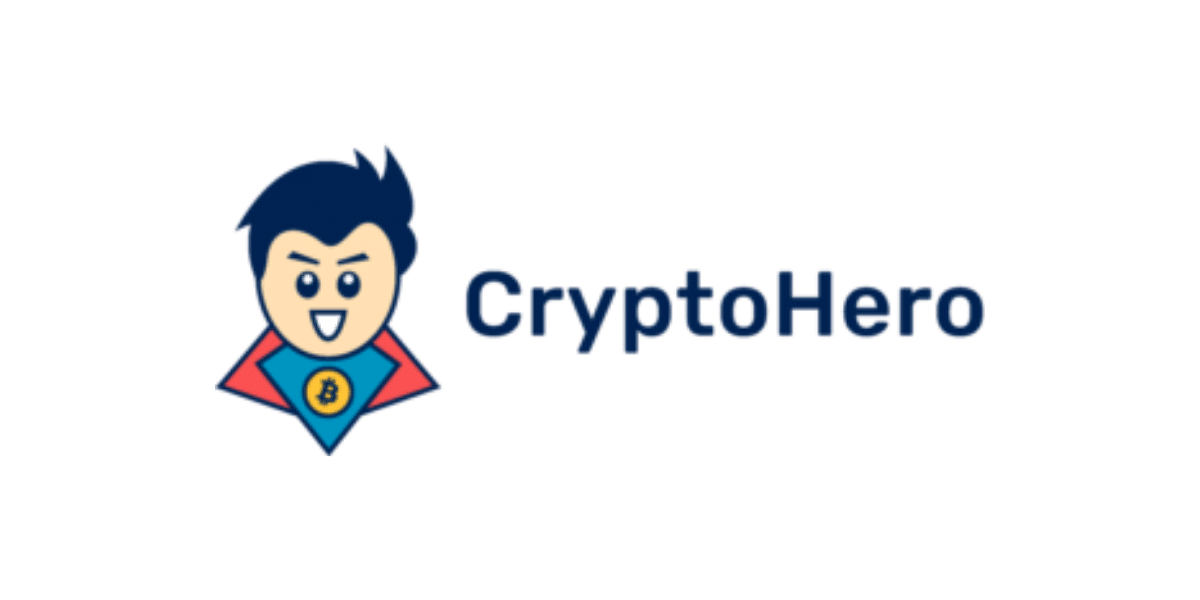 This is an AI-powered crypto trading platform that is run by a group of seasoned fund managers with several years of experience behind them. Here, you can open positions with entry and exit conditions and analyze the market using different indicators like RIS, Stoch RSI, EMA, and Bollinger Bands. CryptoHero has testing bots that run trading simulations on exchanges while using virtual money. The organization provides customer service via Telegram and WhatsApp. The basic plan for this crypto bot is completely free and you can earn some exciting rewards by referring other people.
Features:
On-demand analyst
Advanced charting tools
Basket trading
Swift backtesting
Comprehensive user guide
| | |
| --- | --- |
| Pros | Cons |
| Runs on various platforms | Additional costs for mobile trading |
| Crypto payments available | |
| AI-optimized platform | |
11. Zignaly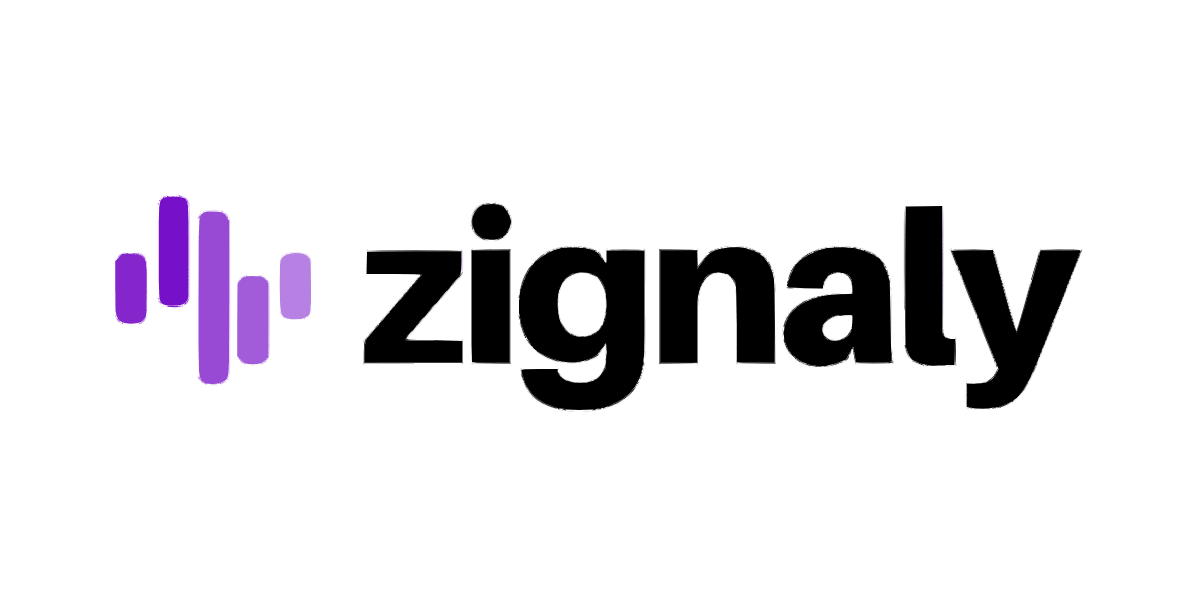 If you are looking for a bitcoin trading bot for Binance, then Zignaly is your best option. It is a cloud-based platform that lets you access different exchanges. Compared to other systems, this one provides more data on real-time metrics. You don't need to go through long tables to read the data, since they are presented in the form of diagrams. Moreover, you can use some advanced purchasing options like DCA, price deviations, and minimum volume filters.
Features:
Supports KuCoin, Poloniex, and Bittrex
Integration with TradingView
No direct access to customer funds
Unlimited positions
| | |
| --- | --- |
| Pros | Cons |
| Multiple signal providers | Requires knowledge of crypto strategies |
| Direct connection to exchange | |
| Multiple scalable subscriptions | |
12. NapBots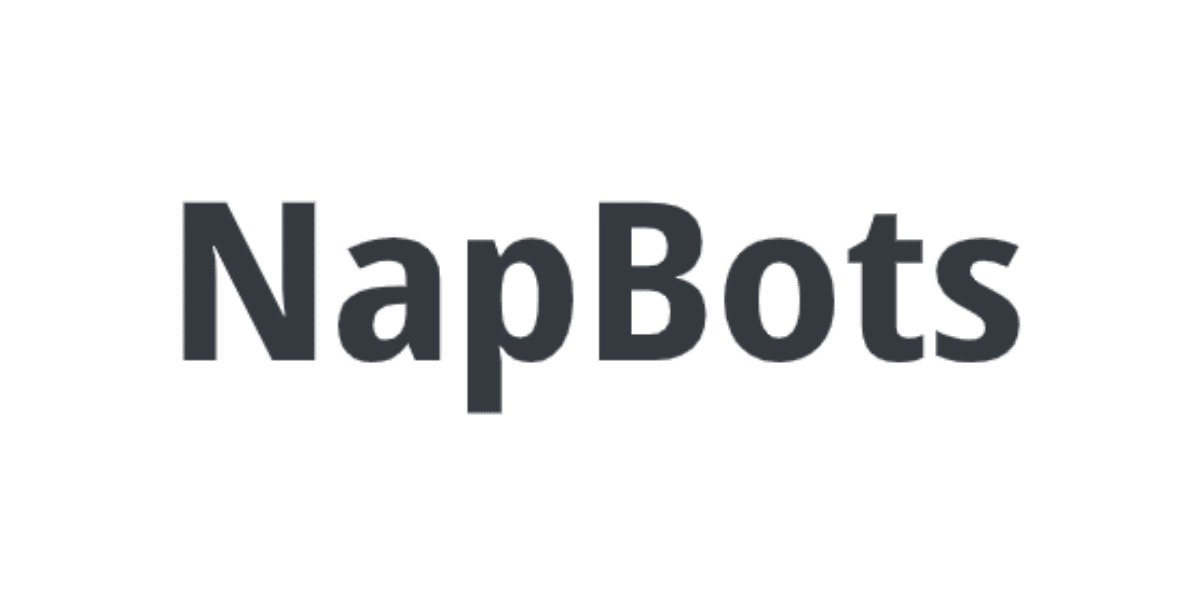 This is a product launched by asset managers that have worked with the top financial institutions. The NapBots algorithm performs live processing of market data. It has a vast library of bots that allow you to build your own strategies. This platform offers more than 20 trading strategies and the main focus is on funding rate analysis, volume analysis, and price analysis. Here the pricing plans start from 7 Euros only, so even a beginner can get started without investing too much money.
Features:
Custom and leverage allocations
Weekly, daily, and hourly bots
Multiple strategies working simultaneously
8 exchanges supported
Mobile trading for Android and iPhone
| | |
| --- | --- |
| Pros | Cons |
| Large library of strategies | Known to lag sometimes |
| Multiple exchanges supported | |
| Smart trading decisions due to automation | |
Our website does not give financial advice and this guide should be used for the sole aim of financial education. It is important to conduct your own research and analysis before making any decisions on your investments to avoid the risk of losing capital.
What is a crypto trading bot?
A crypto trading bot is an automated trading system that deals in cryptocurrency based on preset rules. The programmer creates a trading scheme that they convert into a program which in turn can execute trades on its own without manual inputs from the user.
Earlier, crypto enthusiasts created some scripts that they would run for automatic order execution. But the crypto bots of today are more sophisticated and can perform complicated functions. Since most traders use these systems today, following age-old tactics might put you at a disadvantage. Before you get started, however, you need to know all about how these systems function.
How to use a bot for trading crypto?
After you purchase a crypto bot, it will start executing orders on its own by forming a link with an exchange. These software programs are extremely fast and efficient and they very rarely make mistakes. Before it can start trading, however, you need to grant it permission by sharing the API keys for your account.
At first, the system will analyze the information available on the market to find potentially lucrative profit-making occasions. Then, it will decide the amount of money to invest in the trade based on the level of risk you have chosen. Finally, it will conduct the trades by sending requests to the exchange.
Different crypto bots strategies
Not all trade bots use the same scheme, and your success hangs largely on whether you have chosen a suitable trading scheme. There are many systems that use the mean reversion strategy, which assumes that the price will return to the average after some time. Then there are others that follow a time-sensitive momentum strategy, looking to sell right when the market momentum is about to reverse.
There also exists bots that use arbitrage schemes to take advantage of the value differences between assets in various exchanges. These days, many traders are using NLP bots that analyze crypto-related news for making decisions.
Advantages of using crypto bots
Now you know what a bot is, let's look at the various advantages it offers:
Market monitoring: There are rapid expansions taking place every day, and to outperform your competitors, you must be vigilant. It could take a lot of time to do this by yourself, but crypto bots allow you to go on with your life while they monitor the market.
Copy-trading: Novice users can copy the trades of seasoned professionals.
24*7 trading: You can conduct trades throughout the day without sitting in front of a computer.
Disadvantages of crypto bots
Some of the shortcomings of automated crypto trading are as follows:
Supervision: While these systems take care of some of the most tedious aspects of trading, it is unwise to leave them unattended. Also, you ought to have a basic understanding of the procedure to make sure the system is operating as expected.
Security issues: Hackers have been known to target crypto exchanges, which puts your money at risk. This is why you should never disclose your API keys.
Are crypto trading bots legal?
Yes, cryptocurrency trading robots are completely legal. However, not all brokerage firms allow you to place trades using automated systems. If you have traded in other types of assets before, you know there are certain activities that are considered illegal. As long as you are not breaking those rules, you don't need to worry about the legality of using bots.
There are some scam bots available on the market and they use illegal methods for generating gains. This is why you ought to invest in a system that follows sound trading logic and has a good reputation.
How to choose the best crypto trading bot?
If you don't know how crypto trading bots work, it could be a challenge to choose a reliable bot. There are several factors you need to take into consideration prior to investing your hard-earned money in a product. Here, we have listed all the vital things you need to consider before buying a crypto bot. Let's take a look:
Backtesting
Backtests are vital for any automated trading system. It involves the developer testing their strategy using archival data. These tests are usually carried out over a long time period and thus pit the systems against difficult market conditions.
When a robot has decent backtesting results, you know it is a sturdy system that is likely to perform well in the live market. As such, you should always look for archival performance-related data prior to investing in a bot.
Free trial
If you are a beginner, it is always wise to go for a free trial first. When you are a novice, you want to know everything there is to know about the market and crypto trading before you invest any real money.
Be aware that there are only a few crypto trading bots that offer free trial periods. Even fewer offer plans that are completely free of charge. In case free trials are not available, you can always go for the cheapest plan.
Indices
A crypto index is a collection of assets that you can invest in, instead of buying coins directly. This is a great way to diversify your risk, as your success does not depend on the price changes for a few coins. While purchasing a bot, you should look at how the indices have been made. The bot should have data related to all the assets that are sampled as well as the market cap.
Profitability
This is one of the most vital things to consider before buying an automated system. The robot must have a verified track record of earning profits in the live market. Many bots show decent performance in backtests but fail to deliver in real-time scenarios. This is why you should always check the profitability before spending your money on a bot. If such information is not available, it's a tell-tale sign of a scam.
Trading communities
There are automated cryptocurrency trading communities all over the internet. Platforms like Reddit, Telegram, and Discord have thousands of people discussing the benefits and shortcomings of different bots. If you wish to find the best trading tool, it is a good idea to check these forums and get to know the first-hand experience of traders from all over the world. When there are multiple people advocating for a particular bot, you know it is likely to be reliable.
Experienced team behind
When a trading system is built by an experienced team, you know you will get a decent performance from it. Reliable vendors always share the identities of the team members, along with their credentials and the role they fulfill in the organization. You should be wary of systems for which there is no data available on the core team. Such systems could be built by inexperienced individuals, and using them may lead to disastrous consequences.
Tutorial and support
Crypto trading is an unknown realm for many people, so the bot should come with a detailed user guide and trading tutorials. Going through the tutorials will help you learn the basics of trading and thus make more informed decisions. Customer support is another important factor you should consider. There should be a dedicated support team that you contact at any team in order to resolve issues you might face with the system.
Ease of use
Just like there are Forex bots that work on various platforms, crypto bots too are compatible with more than one platform. When you can deal using your mobile device, it is convenient to place trades on the go. Also, if you are a novice trader, you shouldn't go for systems that have a lot of complicated features. It might be difficult for a beginner to navigate the platform efficiently when it has functionalities better suited for expert traders.
Security
It makes little sense to sign up with a bot that yields substantial profits but fails to ensure the safety of your funds. Thus, it is vital to inquire about the security features of the trading tool. The first thing you should look for is an SSL certificate. This way, you know your payment information and sensitive data could not be accessed by hackers. Another important safety feature is encrypted API keys.
Final thoughts
To construct this list of crypto bots, we have consulted several user reviews and looked into the features of multiple platforms. Nevertheless, you should be very careful while trading with these systems and make sure they don't have permission to withdraw your funds. Before you start trading with automated systems, you should gain some technical knowledge about them, otherwise, it might be difficult to configure them properly.