The growth of the NFT market during 2021 was exponential, with more investors than ever capitalizing on the trend of owning digital art. This trend shows no signs of stopping in 2022, with an abundance of exciting NFTs growing in value and proving themselves beneficial assets to own.
Touted as the best NFT investment of the last year, Bored Ape Yacht Club released its 1st collection of NFTs in the spring of 2021. Taking over a day to sell out at just $200 each, the cheapest Bored Ape currently for sale is around $400,000.
With that in mind, this guide will discuss the best NFT to buy in detail, review the top digital assets on the market right now, and show you how to invest in NFTs today – in just a few simple steps.
Why is it most in-demand for investors?
NFTs are unique or non-fungible digital tokens that run on Ethereum and other blockchains' smart contracts. You can use them to distribute assets and verify their authenticity via the blockchain.
The concept of NFTs originated in 2015, and the first projects were launched in 2017. NFT is being used to sell exclusive items, such as collectibles, online. They are bought and sold in auctions, with payments made in cryptos like ETH and BTC. Each token is unique and cannot be replicated; using NFTs creates scarcity, making them valuable to collectors, artists, and other sellers.
The future of NFTs includes applications in the growing area of decentralized finance. You can use them to put up valuable assets such as fine art, rare collectibles, real estate, stock options, or bonds.
Best NFT art crypto projects in 2022
It's essential to do your research before investing in non-fungible tokens. These projects can be hard to value, and many NFTs are illiquid, meaning you may have a hard time selling your collectible in the future.
Bored Ape Yacht Club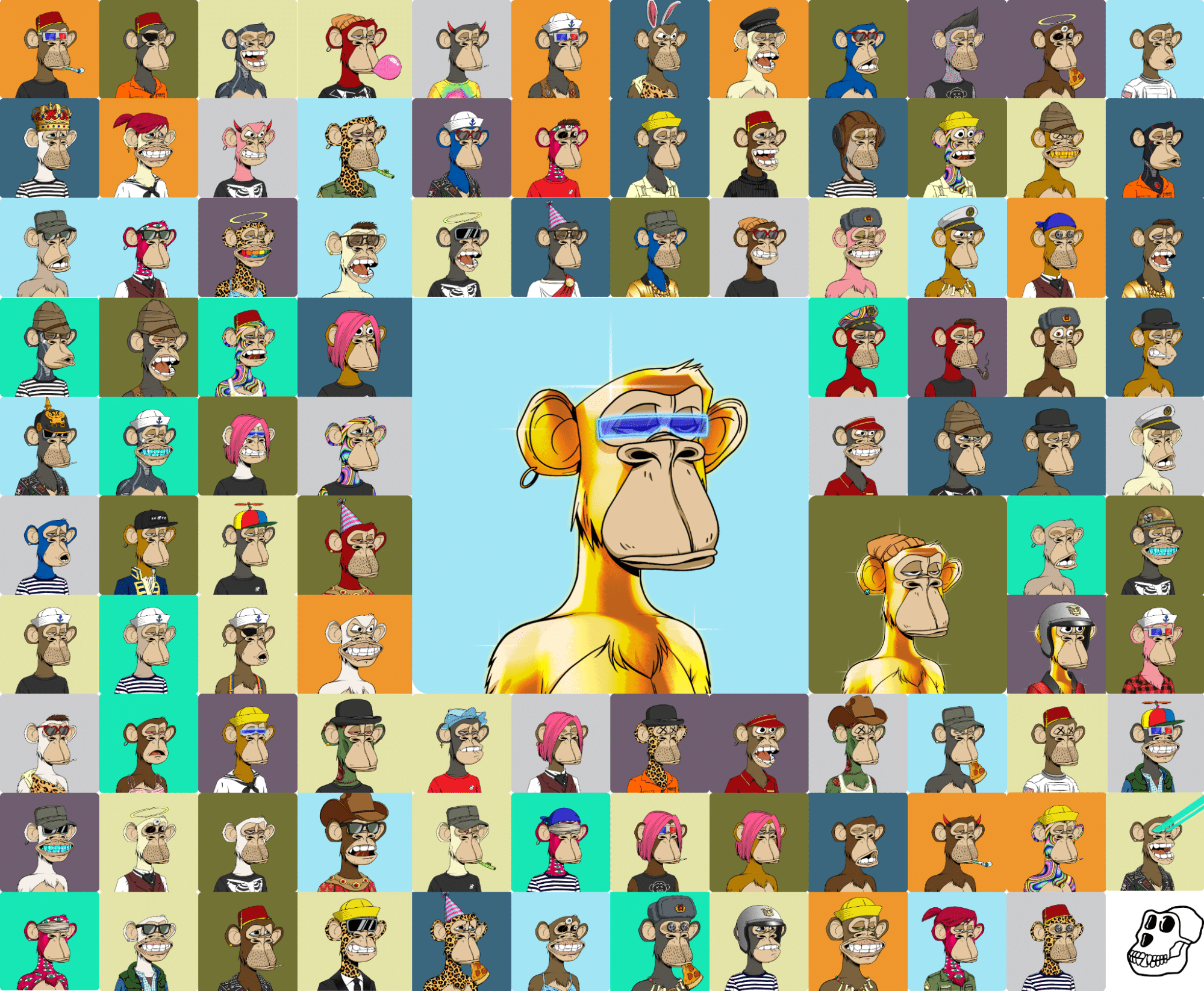 One of the most sought-after NFT drops that investors made sure were on their NFT calendar is Bored Ape Yacht Club. This collection comprises 10,000 unique NFTs that represent 'Bored Apes.' They are pieces of digital art that look bored yet have garnered incredible attention from high net worth investors worldwide.
Bored Apes can be purchased through OpenSea, although these NFTs come at a higher price than most. An auction in September 2021 saw 101 Bored Ape NFTs sold for an incredible $24.4 million. Due to the popular appeal of these NFTs and the fact that numerous celebrities have purchased one, the Bored Ape Yacht Club is undoubtedly one of the best NFT tokens to own.
ApeCoin is the token for the Bored Ape Yacht Club NFT collection. It was not made by Yuga Labs, the NFT collection's parent company. It's not clear why Yuga Labs has distanced itself from creating ApeCoin, but it could be because of regulatory issues.
According to CoinMarketCap, there is a maximum supply of 1 billion APE tokens. There are currently 277.5 million of them in use. It has a value of $4.02 billion, making it the 45th largest cryptocurrency globally.
Price prediction 2025
Crypto experts have looked at the prices of ApeCoin and how they changed over the last few years. As far as prices go, it is thought that in 2025, the lowest APE price might be $77.64, and the highest could be $94.50. Now and then, the trading price will be about $80.41.
Rarible (RARI)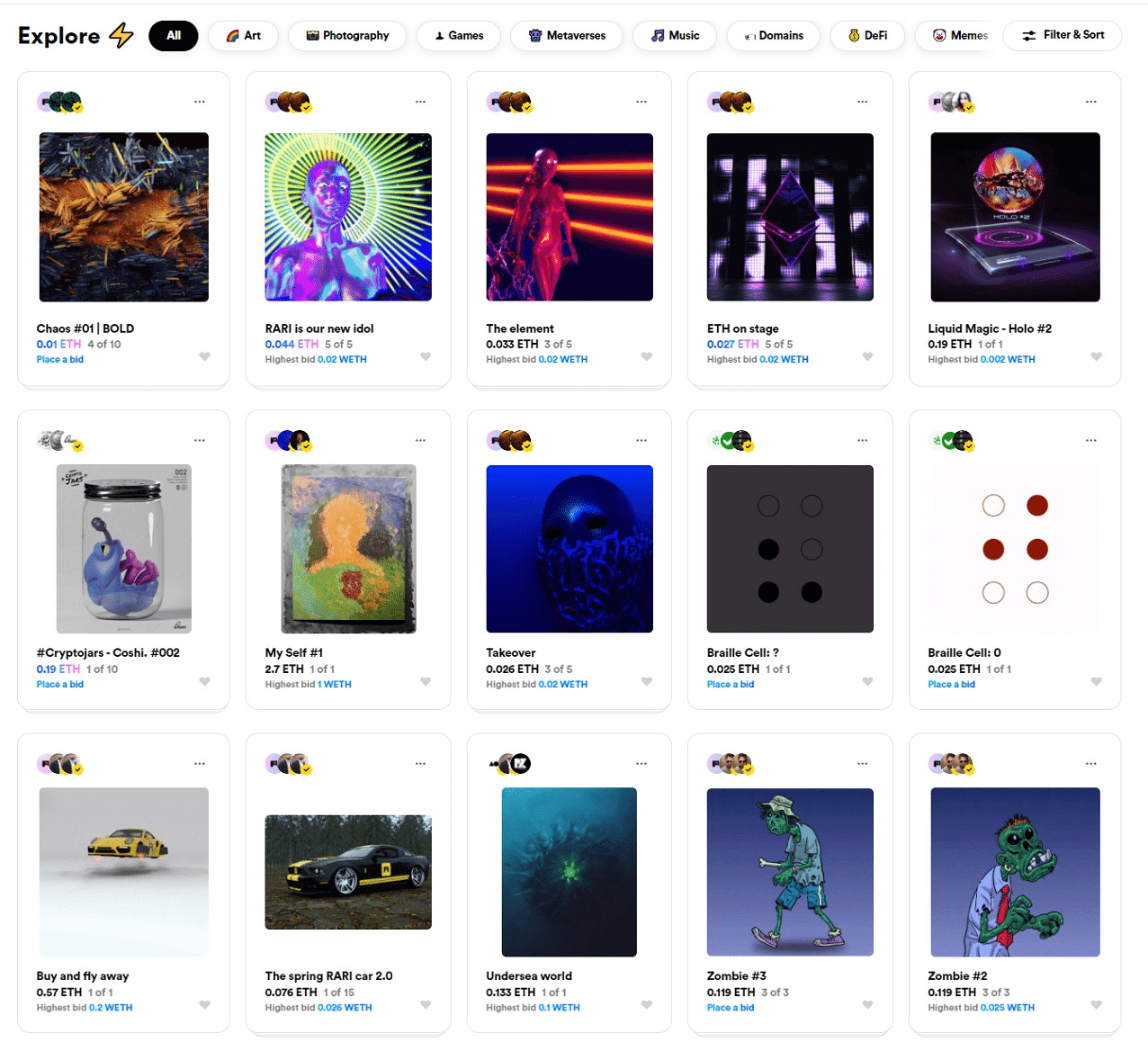 It is another large marketplace for all sorts of NFTs, similar to OpenSea. All kinds of art, videos, collectibles, and music can be bought, sold, or created on the platform. However, unlike OpenSea, you'll need to use the marketplace's own token Rarible (RARI) to buy and sell on the marketplace. Rarible is built on the Ethereum blockchain, although artwork can be managed on OpenSea using Rarible tokens.
It currently stands at $6.75 with a market capitalization of $44,846,019, making it rank 549 in the most valuable coins list.
Price prediction 2025
It has vast potential, with certain collaborations and innovations that may increase the number of users. If the market concentrates on investing in Rarible, the price might rise much higher. By 2025, it can reach a maximum value of $35.01. It is expected to turn around a little bit if the market goes down. The year 2025 can end with an average price of $31.55 with a minimum price of $30.51 and the maximum price of $35.01.
Meta Triads (TRIA)
It is another of the best NFT tokens to consider for investment. This is a collection of 10,000 digital art NFTs, split into three distinct categories – Humans, Hybrids, and Humanoids. They have a clear cyberpunk theme and are ideal for social media use as a profile picture. However, aside from the art aspect, Meta Triads NFTs are also accompanied by other valuable benefits.
The exciting thing is that shareholders in this marketplace will generate a return in TRIA, the marketplace's native token, when sales are made, potentially creating a passive income stream. The token is an ERC20 standard token that will have a future utility in the marketplace by being the main currency of the ecosystem.
It currently stands at $3.47 with a market cap of $5,559,527, making it rank 1129 on the most valuable coins list.
Price prediction 2025
For long-term price predictions, basic analysis is essential. There is a chance that the average price of this crypto will rise to about $12.97 by 2025 if more investors are attracted to the idea. For 2025, the year can end with a maximum price of $15.40 with a minimum price level of $12.51.
Meta Mansions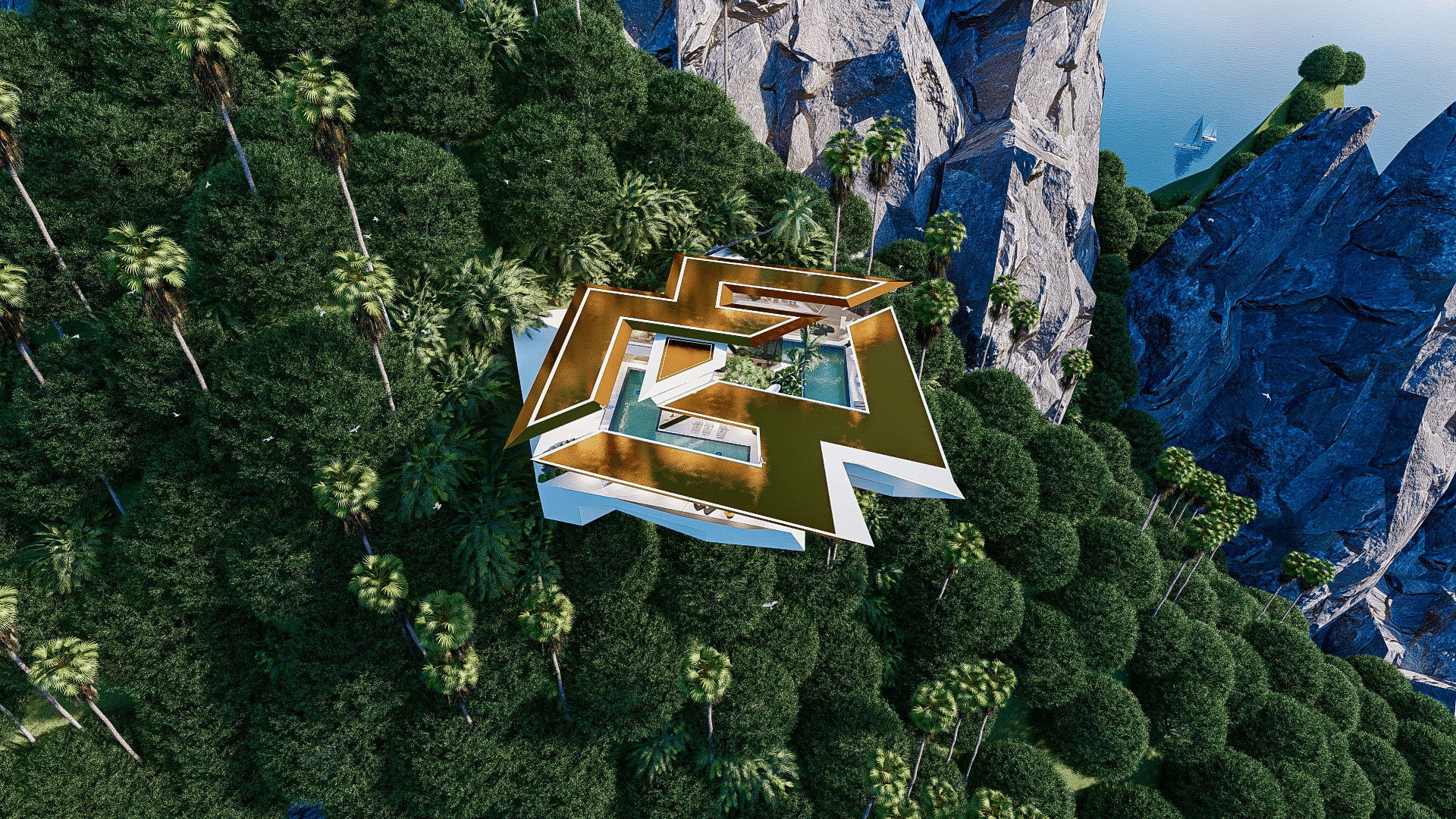 It is an upcoming NFT project that will allow people to own 'virtual mansions' within a pre-built Metaverse. The concept behind Meta Mansions has already generated massive hype on social media, with nearly 30,000 people following the project's official Twitter account. Eight thousand eight hundred eighty-eight mansions will be available to purchase.
By owning a Meta Mansions NFT, users can generate passive income streams through renting the space out to other metaverse participants. Interestingly, 18 days after the Meta Mansions NFTs sell out, the creators will select one lucky owner to win 800 ETH – which equates to over $2 million. The world's native token, KEYS, is used to reward users and can even be utilized to purchase in-game items through the Keys Marketplace.
The token currently stands at $0.049 with a market capitalization of $0, ranking 3314 in the most valuable coins list.
Price prediction 2025
The maximum price of the token could be up to $0.23 in 2025. Its prices will have reached a level similar to their previous all-time high. By 2025, we may expect an average price of $0.20. Of course, there are chances that the market will dump after a long bull run, and it is typical for the crypto market.
Final thoughts 
NFT marketplaces are your path to start investing in digital assets, collectibles, and art, but there are lots of options out there. Be sure to choose one that suits your buying and storage needs based on the type of NFT you're after and the crypto you're interested in using for transactions.