Before investing amount and time into real estate, detailed knowledge or education about it is always important to strike at the right place. The best option for learning trends and market customs is from a successful real estate investor instead of investing thousands of dollars in the exhausting two to six years of a degree course.
G. Brian Davis, the co-founder of an online rental platform SparkRental, which offers a learned video series about real estate, believes that mostly the new investors struggle with overconfidence or become overwhelmed.
This intervention of emotions in investment that calls for the individual's careful diligence disrupts the logical strategy.
So, let's delve deeper into how investors can educate themselves on real estate investment and earn passive income like a pro.
What first: invest in knowledge before investing in REIT 
Although REIT investment offers a plethora of benefits yet it also comes with possible risks. However, by learning about these possibilities and the education of investment fundamentals, one can make calculated decisions and fruitful investments.
There is even so much to learn regarding investing in REIT. For instance, the safety, permission, legality, and liquidity of properties. So, it is vital to know how the rental investment works, and you can give the best of your time and effort at the right place and at the right time.
Keep reading this article to learn more about pricing and real estate investment strategies.
Top 5 sources of REIT education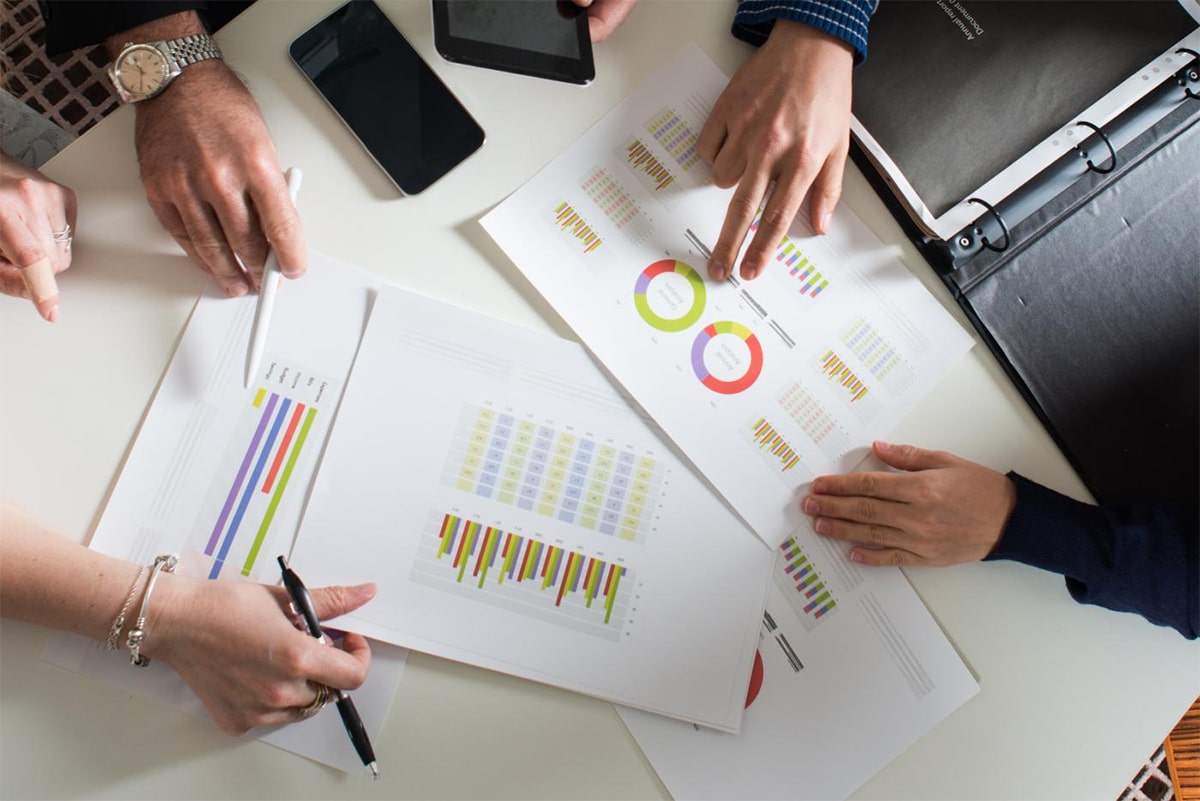 There are several resources to learn about REIT investment, and surprisingly most of them are also free or can be accessed online. You can select any one of them or the set of plans as per your need and liking. Just make sure that the provider is or the course is updated or at work presently.
Below are the five best sources of REIT education that can be availed of by everyone conveniently.
Blog 
Blogs are the ultimate resource for gaining required information in no time. Whether you are interested in learning about flipping private properties or businesses, residential investment plans, or are looking forward to saving for retirement or finances through rentals, you can get a blog written in an easy-to-read and comprehensive style.
For example, you can educate yourself about your preferred niche through LendingHome or BiggerPockets investment blogs. It is an easy way to access authentic information. Moreover, it is not time-consuming and does not even require any effort.
Podcasts
However, if you don't want to read long passages or blogs, you can listen to multiple podcasts related to real estate investment plans and strategies. You can access most of the podcasts for free also. The podcasts mostly follow the format of blogs and are in episodes, and each episode takes one or one and a half hours hardly to take you to the deeper depths, as compared to the real estate investing blogs.
For example, you can learn a relative real estate investment course through BiggerPockets, S. Williams show named RETipster, or the least from Joe Fairless show Best Ever.
These hosts interview several real estate professional investors and tycoons to cover your possible queries, and you can get insights into the multiple perspectives of professionals.
Books
In contrast to blogs and podcasts that cover only a specific topic, at a time, books are a wide source of learning. They offer a large picture of the topics that blogs and podcasts only summarize in an easy-to-read format.
Precisely, it is the best source of real estate investment education for beginners who require a detailed representation of things. You can search your preferred niche from the table of contents, and it will direct you to what you want to know and in sequence in light of professional providers and not individual perspectives.
For example, some of the best books for beginners are Loopholes of Real Estate by G. Sutton, top 10 distinctions between Winners and Whiners by Keith C., and Every Landlord's Legal Guide by Marcia Stewart, to name some. You can access these books as both hardcopy or audiobooks.
Webinars 
Webinars are another source of education that offers a free, online, and less time-consuming strategy to learn about REIT fundamentals.
In webinars, the speaker hosts live questions and answers sessions of nearly 90 minutes on a specific topic in which you can get to know about your preferred niche. It offers a virtual event to a vast audience simultaneously.
The presenters mostly even offer a diverse learning course for free or paid in webinars to learn more comprehensive knowledge about your concerns regarding real estate. It also provides relevant content through presentations, images, videos, and other multimedia to offer greater insight to the audience.
Courses
Last but not least comes the online REIT courses, both free and paid to invest courses. BiggerPockets offers a long list of subjects related to rental flipping, wholesale projects, houses or apartments for vacations, property for private businesses, and many more.
You can also avail bonus content on accessing any topic along with relatable practical tasks. Udemy also offers multiple online courses related to real estate, both free and paid.
However, if you are only interested in learning about flipping, in particular, then Flipnerd is another best option to connect with and earn a real estate investment education.
Advantages and disadvantages of REIT investment
| | |
| --- | --- |
| Advantages | Disadvantages |
| REITs offer convenient and diversified investment portfolios. | It calls for a long-term investment strategy to avail of the best possible features. It is for people who can let their amount be invested for the long term. |
| REITs proffer its investors with the liquid investment opportunity that is there isn't any minimum requirement or long-term shares hold. | REITs are prone to high volatility risk because of the liquid nature of investments and emotional intervention in most cases. |
| REITs provide a sturdy track record of buying and selling shares or properties, payments, and returns. | The higher the interest rate, the lower is the dividend yield. REITs are subject to this increasing interest rate. |
Final thoughts
Every investment strategy has its possible benefits and risks, so thus REIT has. However, getting an adequate education about it can save you from becoming subject to price volatility, market risk, or any other possible inconveniences.
So, it is better to invest in education first before investing in real estate that is known as the most profitable, having a 500 S&P Index.