Forex robots are algorithms that carry out trading in the auto mode or provide signals that can be used to trade manually. Various algorithms populate the trading industry making claims of returning 100% a month. Unfortunately, there are substantial drawbacks to these systems where you may see significant drawdowns that may wipe your portfolio. Most of the algorithms are made by developers to earn quick bucks by selling inefficient EAs that only perform during backtests.
Some of the trading robots are sold for hundreds and thousands of dollars. There are specific criteria that a trader must undertake before choosing to purchase any algorithm to avoid getting scammed. Drawdowns, live results, profitability, user experience, etc., are just a few of the points you should keep in mind. A good trading robot will ensure not to put heavy risk on your account by using martingale and grid strategies. Our article will discuss how you can select a top expert advisor, the types of expert advisors, and their usage.
The Best Forex Robot Providers
The following list summarizes the best forex robot providers currently available in the marketplace.
1. TechBerry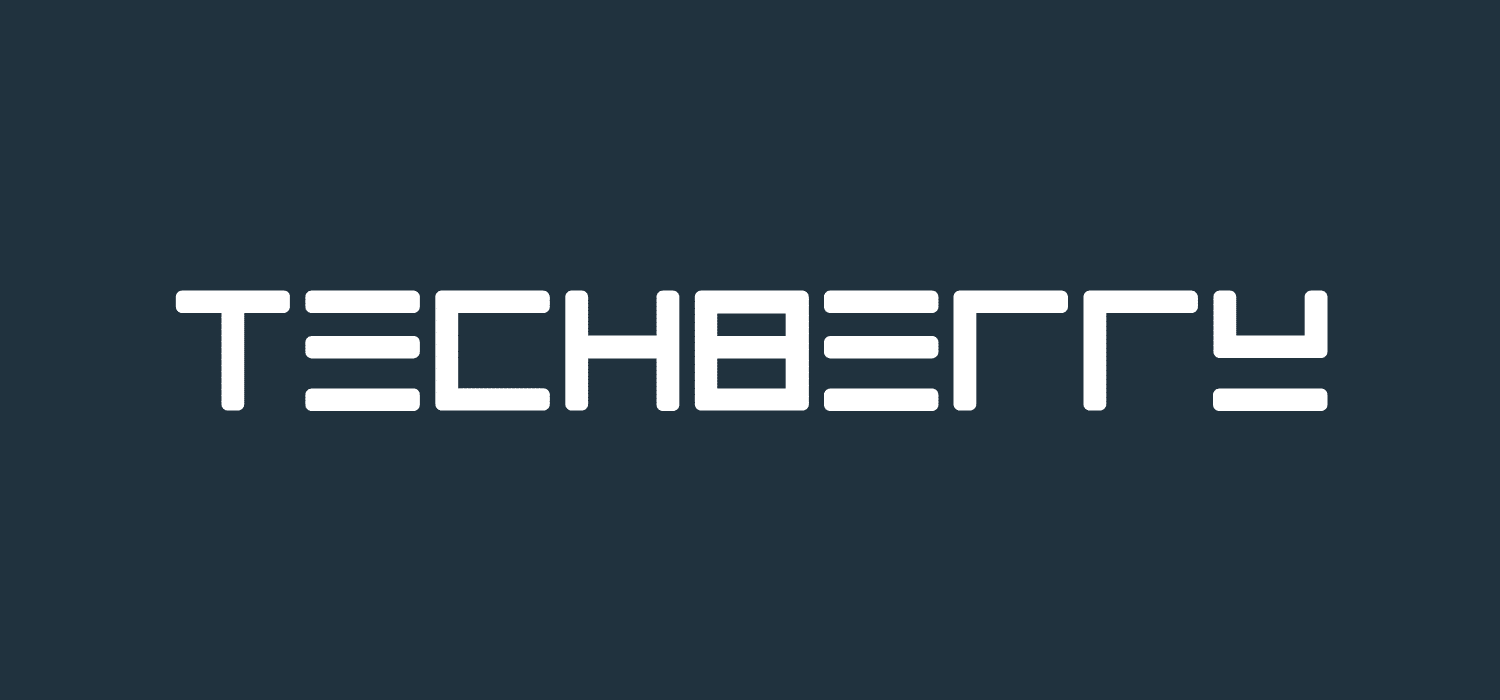 TechBerry is the first neural social trading platform that collects data from over 100k trading accounts to formulate a profitable strategy. Professional traders can connect their MT 4 portfolio by installing the TechBerry EA and placing it on the charts. Doing so allows them to earn a handsome amount each month. Subscribers can then copy the profitable strategy onto their funds and generate nearly 100% in gains each year.
TechBerry has been active in the market since 2015. It offers multiple plans to traders, including Green, Silver, Gold, Platinum, Diamond, and Infinite. At the Infinite package, any losses incurred while trading is immediately reimbursed. The company offices are located worldwide for contact purposes and to maintain transparency.
2. Happy Forex

Happy Forex is a Germany-based company that has been developing Forex robots for over five years. It is highly rated on Trustpilot, a third-party review website. This company has several robots that are compatible with MT4 and MT5 trading platforms. The company strives to maintain transparency and has thus shared the verified trading results for each robot.
All the robots are covered by a 30-day money-back guarantee policy. The vendor also offers lifetime updates and shares a user guide for each system that helps you with the setup process. Also, there is a dedicated support team providing assistance via AnyDesk, TeamViewer, and Email. For some of the robots, you get discounts and special offers.
3. LeapFX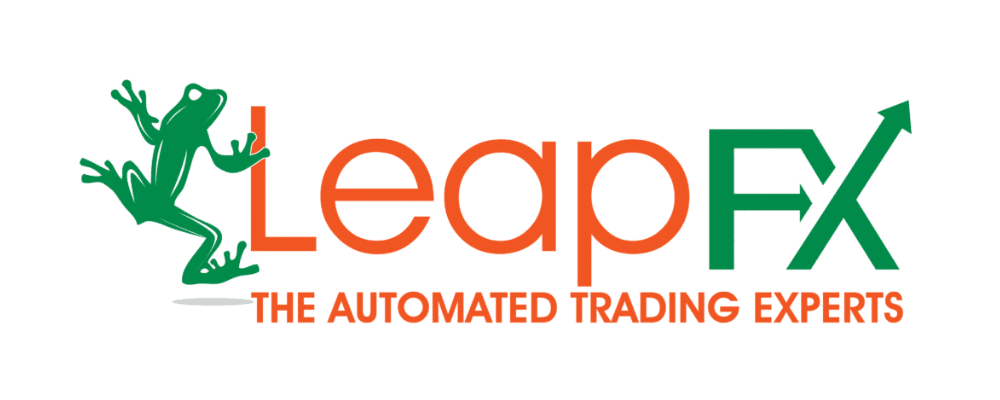 LeapFX has a ton of trading systems from which the trader can choose and profit, respectively. They also have their designated trading academy where they teach traders the concept of trading. Account management services are also available in the future. You can easily purchase their systems by choosing a three-month or a yearly member, which can differ according to the EA. Signing up is mandatory for every customer. The company provides a 30-day money-back guarantee. All the robots are tracked through the tracking website Myfxbook.
---
4. Forex Cyborg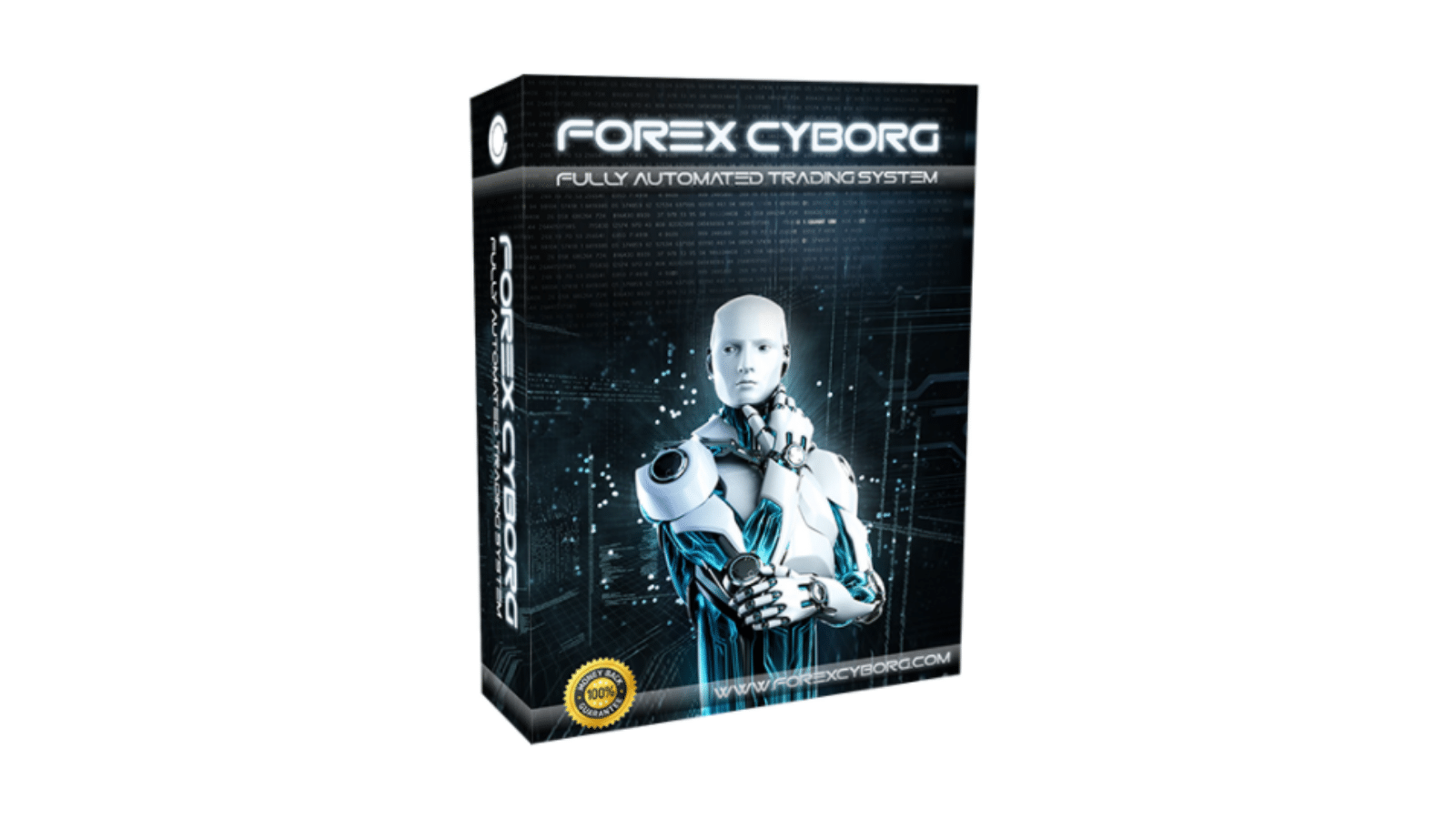 One of the most innovative automated trading systems on the market, Forex Cyborg is compatible with 18 currency pairs. This makes it ideal for investors who wish to diversify their portfolios. This MT4 EA is supported by backtests conducted using 10 years of historical data. It is fully-automated and capable of running without manual intervention.
The live trading account for this EA has been active since 2017 and it has a high win rate. Forex Cyborg has a money management system that can be adjusted based on the user's requirements. It avoids using risky strategies like arbitrage, martingale, and hedging. You can also choose between Normal and Conservative settings based on your risk appetite and profit objectives.
5. FXAutomater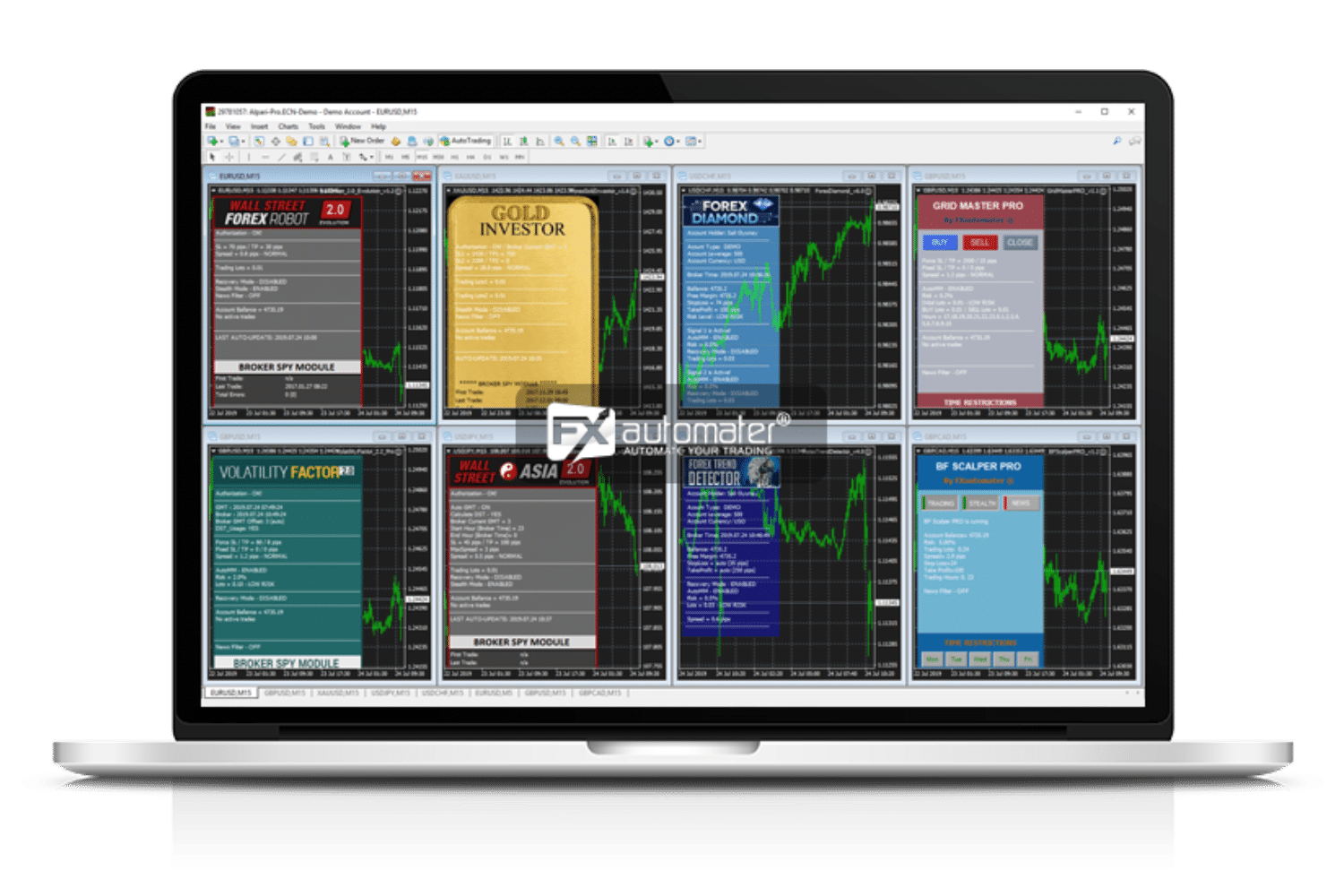 FXAutomater has a variety of trading robots with live verified results on Myfxbook. They believe in transparency and therefore ensure that each algorithm has been tested on a live account. The company offers regular sales to customers offering EAs at a discounted price. Their expert advisors feature automation, advanced money management, news filter, time management, slippage protection, easy installation, and lifetime support.
The company has been in business for over 15 years and has more than 10000 satisfied customers with 30+ robots. They update their algorithms regularly to keep them in trend with the market statistics. In addition, social media channels such as Youtube, Twitter, and Facebook are also available and updated constantly.
6. Forex Flex EA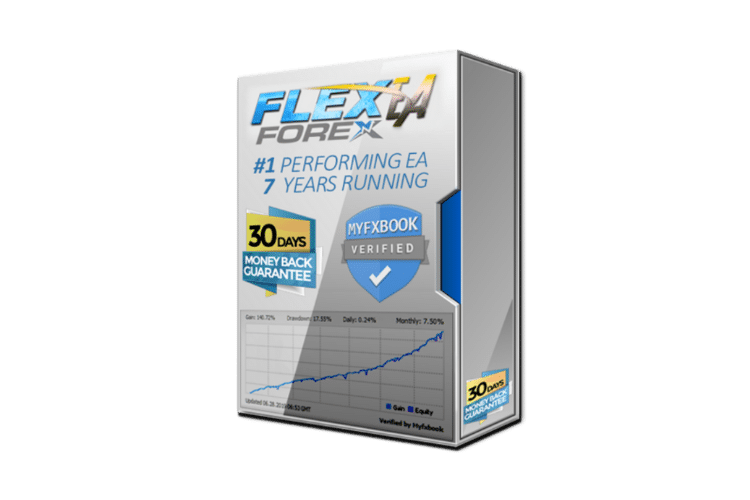 Forex Flex is available for both MT 4 and 5 trading platforms and is under constant development since its inception in 2012. The developers offer many verified trading results to ensure authenticity and transparency. The EA comes with optimized set files, so you do not have to search for the best setting yourself. A community forum helps traders gather around and discuss any topic of their choice. There are over 12 different configurations that offer 12 strategies that a trader can customize according to his liking. Money management, news filter, trailing stops, drawdown stop loss, session filters, currency filter, and hedging are some of the robot's features. If you are not satisfied with the results, there is a 30-day money-back guarantee.
7. Myfxbook AutoTrade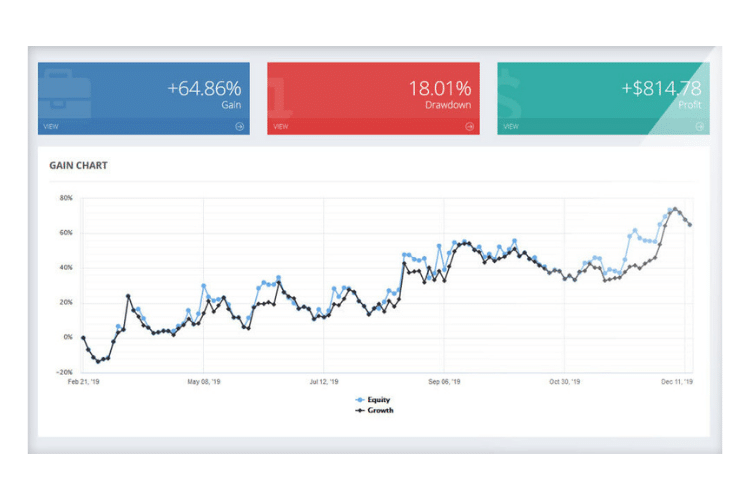 Myfxbook AutoTrade provides insight into a variety of systems where a trader can invest his capital in. The service is run by noted tracking websites, i.e., Myfxbook. They provide their utmost support to help you diversify your portfolio by presenting a handful set of traders with varying consistency to choose from. To get started, you have to open a live account through one of their affiliate brokers and make a deposit. The trades will then be copied automatically to your portfolio. You can subscribe to any system as per desire and also use the simulator to predict future performance.
The company allows you to have complete control over your fund. It is possible to get an insight into trade analytics and fully customize the trading system. You can also contact Myfxbook auto trade to get support whenever needed.
Our website does not give financial advice and this guide should be used for the sole aim of financial education. It is important to conduct your own research and analysis before making any decisions on your investments to avoid the risk of losing capital.
What makes a good forex robot?
As mentioned before, there are specific criteria that a trader must keep in mind to select a good trading robot. We have discussed each in detail in our subheadings below.
Advanced Forex Trading Strategy
A trading strategy is by far one of the most critical components of a robot. The developer codes the game plan in the expert advisors, which then follows and implements all the trades accordingly. A poor input will only result in a bad outcome. Your EA can be based on the indicators, candlestick patterns, and price. For example, arbitrage robots use the difference in price feed to their advantage, while price action expert advisors capitalize on moving averages and trend lines. All this must be fed into the automated software for proper functioning.
Compatibility with Reliable Brokers
A robot that gets in and out of the market quickly may require an ECN broker with a high-frequency trading option. Arbitrage expert advisors also have the exact requirements. Some automated software may require brokers with zero spreads, and you have to check out the best compatibility beforehand.
Profitable Live Results
Live trading results must be available on noted websites such as Myfxbook and FXBlue. Verified performance indicates that the system is profitable or not. Unfortunately, most of the vendors aim to provide backtests only. Backtesting does not take real market conditions such as slippage and spreads into account, so never consider them as real proof.
Live results can indicate the drawdown of a system which is the amount of exposure to the downside. Notice to see if this value does exceed more than 20%; if so, skip and select another algorithm. Losing more than 20% of your initial account balance can be detrimental to your trading psychology. While maintaining this number, the robot should produce more than 5% a month. The risk to reward ratio must be positive with a decent winning percentage.
Some developers only provide a detailed statement as proof which can easily be edited using photoshop. Verified trading records are the only method to confirm the performance.
Proper Risk & Money Management
The trading robot should have built-in functions that manage the lot sizes according to the account size and stop loss. There should be no more than 1% risk on each trading position. Proper risk management can ensure that the system has higher chances of good performance and consistency. Beware of the robots that sell the get-rich-quick scheme as they use extreme leverage and therefore liquidate your assets.
User interface and Customer Support
It should be easy to install a trading robot in the MetaTrader directory. The developer should send you a complete set of instructions and include set files with the best time frames to put the algorithm on. If you have any questions or inquiries, they must be answered with complete care. Customer support has to be available on most hours and be quick. It should raise some red flags if the developer fails to provide comfortable answers to your inquiries and does not respond promptly.
Presence in the Market
Many trading systems appear on the web for a short duration and then disappear out of thin air. They provide fake backtesting results and flee after scamming a few individuals. The robot must be present on the markets for a long duration to confirm its authenticity. Transparency of the developer can provide additional confirmation to the genuineness. Through live trading results, we can observe the period for which the automated software has been in place.
What are the types of forex robot providers?
Algo trading comes in a few different forms, and traders can easily confuse one from each other. We have detailed each one in a few subheadings below.
Forex Expert Advisors
These automated systems are robots that trade on their own and do not require manual interventions. They work based on the coded algorithms and carry out trades accordingly. There are tons of EAs in the market, which you can download and install in the respective MT 4 and 5 platforms.
Forex Signals Providers
Forex signals providers trade manually or use algorithms and send out their trades via copiers or through telegram channels. Copying trades manually can be a hassle sometimes where you have a chance of missing the correct entry and exit point. This type of service is carried out by scammers generally.
Copy Trading Services
Copy-trading services are automated and can be available directly within the broker through PAMM accounts. You can select amongst many investors whose portfolios are publically visible.
Forex Managed Accounts
This type of service works by providing your trading credentials to a reputable trader. They will have complete control over your account and carry out trades according to their strategy. Be careful of those managers who demand high leverage, as using more lots can induce massive risk on your account.
How to trade with forex robots?
You have to learn how to use a robot appropriately, as the wrong approach can be detrimental to your account. The following points will help you set on the right path:
Choosing a robot and broker. This step is the most important as the right selection will save you from margin calls. Select a trading robot depending on the factors mentioned above, i.e., drawdown, live results, compatibility, etc. You also have to select a suitable broker according to the needs of the algorithm. Placing an automated software that is designed to perform only at ECN on a standard account will result in poor profitability.
Installation process. For a robot to function, you have to obtain the ex4 file and place it in the expert directory of the MetaTrader platform. After doing so, enable auto trading from the experts' tab by clicking on the button directly. Place the robot on the respective chart and time frame to begin trading. Some robots also require to import functions from an additional DLL file. Therefore, you have to allow DLL imports from the same experts' tab for activating such an algorithm. The EAs downloaded from the MQL marketplace are placed directly in the designated folder. You just have to refresh the experts' tab and put them on the respective instruments.
Exploring the robot. Strategy tester is available for both MT 4 and 5, where you can test the individual algorithm using the historical data from the history center. Backtesting allows us to understand the performance of the algo under different market conditions. We can change the settings within the expert advisor and realize the difference in output. Robots will only allow you to change functions that are available within the inputs tab. Optimization settings will enable you to control the available margin, initial deposit, etc. Remember that backtesting results are always different from a demo or live trading. So it is better to do forward testing to realize the actual performance of the robot.
Final Thoughts
The financial marketplace is full of scam trading systems that promise over a 100% gain a month. These robots use risky strategies such as grid or martingale and therefore are responsible for liquidating your account. For selecting a good algorithm, it is essential to look over the points that we have mentioned. Even after selecting a good expert advisor, test it out on a demo account for a long duration before proceeding onto live. Also, remember that virtual portfolios do not respect real market liquidity, so your results might differ by some margin. Cent accounts are a good option to test automated software that demands high equity. Using proper risk management and allocating your balance accordingly will help you survive in trading for a long duration.