Trend Spider is a comprehensive technical analysis software that caters to traders of all levels. It thrives on the concept of bringing automation and a time-saving approach to the often time-consuming practice of charting and market analysis. This software boasts a variety of unique features ranging from automated analysis, and multi-timeframe analysis, to dynamic watch lists. The following sections will delve into a detailed review of Trend Spider, examining its key features, usability, pricing, and overall value proposition to traders.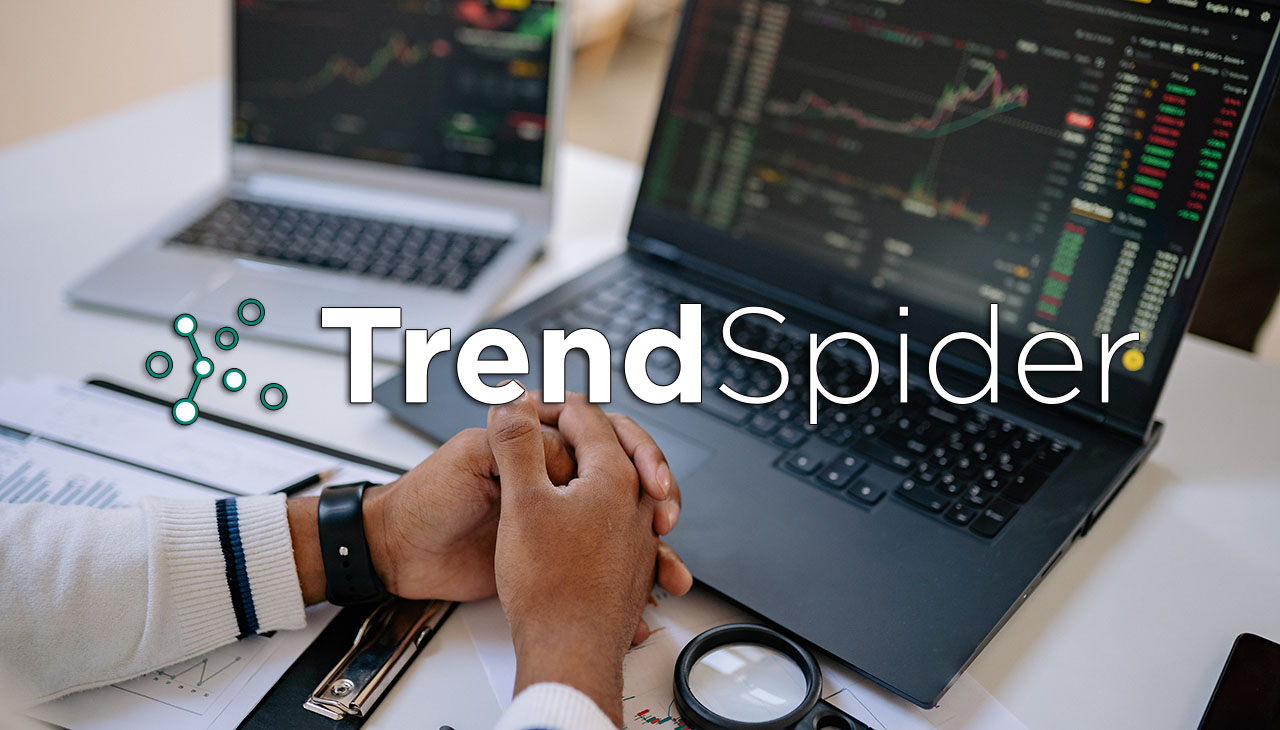 Key Features
Trend Spider offers a range of key features that make it a valuable tool for traders and investors. These features include:
Technical Analysis Tools: Trend Spider provides a comprehensive set of technical analysis tools to assist users in making informed trading decisions. This includes indicators, trend lines, Fibonacci retracements, moving averages, and more. These tools help identify patterns, trends, and potential entry or exit points.

Automated Chart Pattern Recognition: One standout feature of Trend Spider is its ability to automatically detect and analyze chart patterns. This saves users time and effort by quickly identifying patterns such as triangles, head and shoulders, double tops/bottoms, and more. It provides alerts when these patterns form or break, allowing users to take action accordingly.

Backtesting Capabilities: Trend Spider allows users to backtest trading strategies based on historical data. This feature helps evaluate the effectiveness of different strategies and optimize them for better performance. Users can test their strategies against specific periods, adjust parameters, and analyze the profitability of their trades.

Multi-Timeframe Analysis: With Trend Spider, users can analyze multiple timeframes simultaneously. This feature enables traders to gain a broader perspective on market trends and identify potential trading opportunities across different timeframes. It helps in confirming signals and making more informed decisions.

Customizable Technical Alerts: Trend Spider allows users to set personalized alerts based on technical indicators or chart patterns. Users can receive notifications via email, SMS, or within the platform itself. This feature ensures that users never miss important trading opportunities or crucial price levels.

Risk Management Tools: Managing risk is crucial in trading, and Trend Spider offers various risk management tools. Users can set stop-loss and take-profit levels directly on their charts, helping them define their risk-reward ratios and manage their trades effectively.

Integration with Brokerages: Trend Spider integrates with popular brokerages, allowing users to execute trades directly from the platform. This seamless integration streamlines the trading process and eliminates the need to switch between different applications.
These key features make Trend Spider a comprehensive technical analysis tool that empowers traders and investors to make informed decisions and improve their trading strategies.