The sad thing about the world we live in is that income increase is disproportionate to the rising cost of living and inflation. The result? A reduction in the purchasing power of individuals necessitating the need for smart budgeting and spending if one is to pay off all their bills, do some savings, and invest.
Here we take a look at:
Budgeting software apps
Like everything else in the current global landscape, budgeting has undergone digitization. Many online and offline budgeting applications for your everyday use utilize either a targeted approach or a streamlined process. Some are free, while the more elaborate ones come at a fee. At the forefront of this niche are You need a Budget App and Mint Free Budgeting App.
YNAB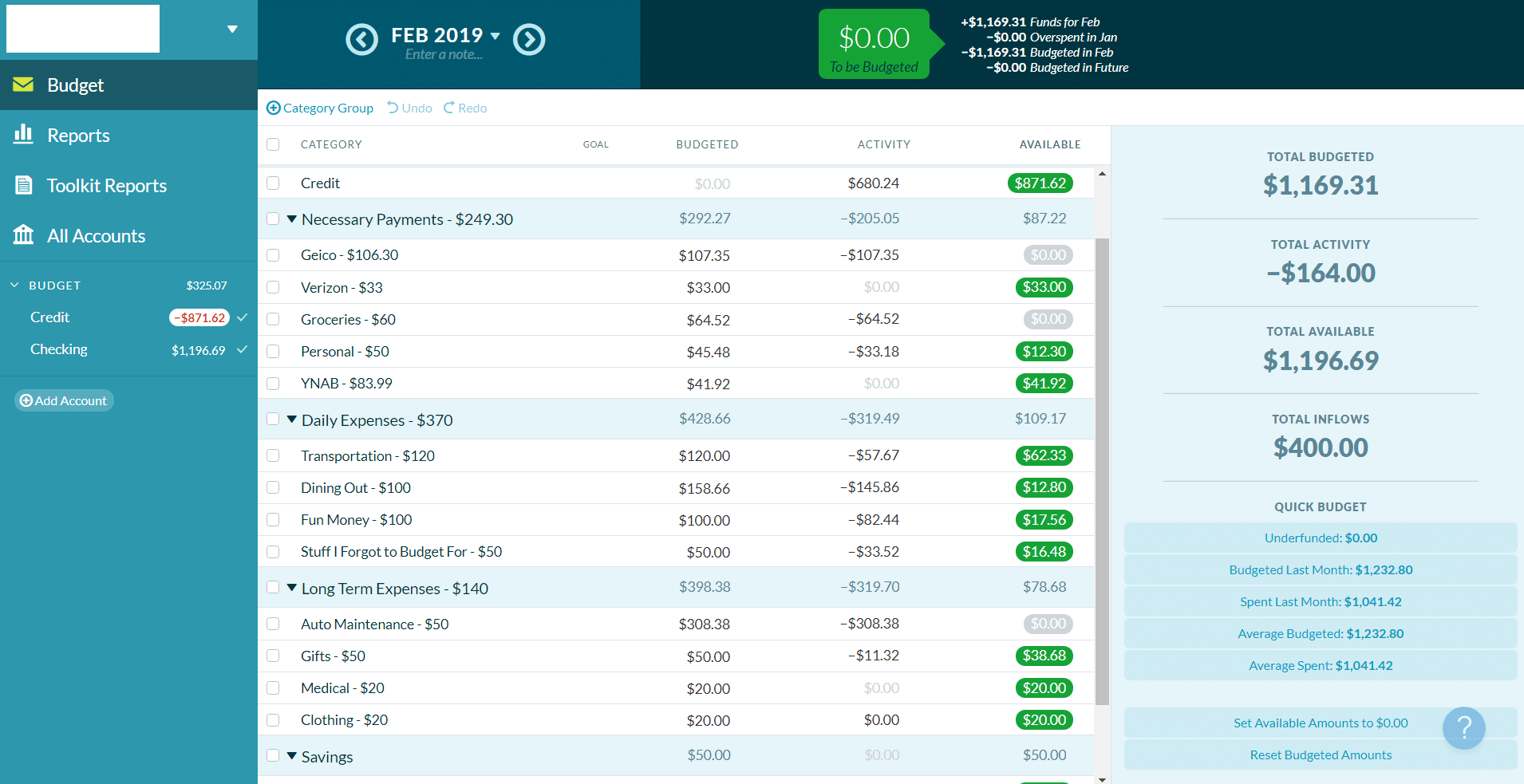 You Need a Budget app (YNAB) has won accolades in the finance world, and it is available in both a mobile version and a web version, desktop. It allows users to link their bank accounts, credit cards, and debit cards to the application facilitating real-time tracking of incomes and expenditures. It goes the extra mile of providing an avenue for users to incorporate all their cash transactions into the app for a holistic budget.
Once you decide on using the application and register, 20 minutes is all it takes to sync and incorporate all the necessary variables and get your personalized budget. YNAB approaches budgeting via the zero strategies; have zero leftover money at the end of the month after paying off everything in rank, most critical to least critical.
YNAB developer's objective for the application was to solve the paycheck-to-paycheck vicious cycle and ensure users got a buffer month in between paychecks.
The key features that make YNAB such a great budgeting application are:
It allows for expenditure tracking across multiple devices hence applicable in a family setup.
It has a goal tracking feature.
Real-time information access.
It provides summarized budget data and reports, including charts and graphs.
It provides personalized tech support.
It runs on the desktop and is also optimized for mobile phone use.
Despite being a paid-for app, a monthly fee of $11.99, or a subsidized annual payment of $84, it gives its users a 34-day trial period coupled with a 100% refund guarantee if unsatisfied.
MINT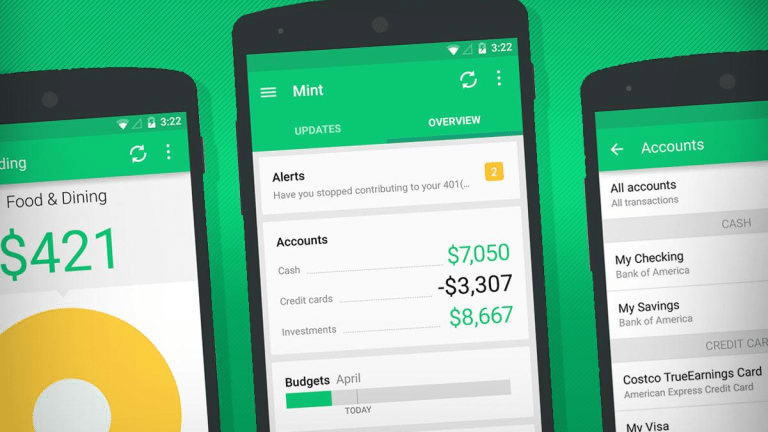 Unlike YNAB, the MINT budgeting app is free and available to subscribers via a mobile phone only, both on android and iPhone. Despite this difference, it is similar to YNAB. It allows its subscribers to link their investment accounts, bank accounts, credit cards, and cash transactions via the manual entry for a holistic tracking of individual finances.
However, where YNAB is future-focused, MINT is historical. It analyses previous expenditures to facilitate the creation of future budgets and the categorization of expenses.
Rather than base budgeting on a specific strategy, MINT allows subscribers to develop tailored budgets based on their historical spending patterns. It is an ideal app for category budgeting since it analyzes and gives the average spending per the set category parameters; also incorporates tags within the identified categories.
Other key features of MINT include:
It's bill payments dates and their settlement tracking.
Credit score tracking, at no fee.
Investment portfolio tracking.
It alerts on low balance and unusual transactions.
It generates reports on the best financial services offerings; credit cards, insurance, retirement accounts, investment and savings accounts, and other financial services.
Optimal individual expenditure is not dependent on budgeting alone; it must be backed by strategies that ensure hard-earned income is utilized optimally.
Top tree cost-saving considerations for everyone should know
Unfortunately for our society, even the education system forgets the need for a balanced work-life education. There are more than enough lessons on institutional finance but very little offered on personal finance. The strategies below ensure that you have a solid financial base to achieve all your individual financial goals and objectives.
№ 1. Budgeting
There are numerous applications nowadays, both paid and free, meant to assist in budgeting, in addition to MINT and YNAB above. Their sole purpose is to help analyze spending habits and help individuals better plan their finances.
Budgeting ensures that expenditure is prioritized and the most critical of expenses are dealt with first. Knowing where your income is going also facilitates changes in spending habits to ensure optimal personal finances.
№ 2. Know your taxes
Research taxes and find out how taxes affect your actual net incomes. There are numerous calculators online nowadays that need the parameters to calculate taxes for you. Tax knowledge ensures you better negotiate for employment contacts, and you also maximize any tax benefits on investments.
For example, tax knowledge ensures you utilize tax-loss harvesting as an income-enhancing strategy. A person earning $87.000 annually with:
Investment in mutual fund three years realizes $25.000 on its disposal.
An ETF was held for 18 months with an unrealized loss of $3500.
The tax due on this investment income is $ 3750 without tax-loss harvesting; ($25000*15%)
Selling the ETF asset with unrealized loss allows for tax-loss harvesting and savings in tax of $3500: ($25000*15%) – $3500.
The result is an extra $3500 in income either used to settle other bills or reinvestment purposes. 
Investing the $3500 saved in a high-yield dividend ETF, like the SDIV above, would have the year-to-date investment growth at 6.22% coupled to monthly dividends of $0.09 per share.
№ 3. Have an emergency fund 
Pay yourself first. This statement is not about going on vacation or being a spendthrift but about having a safety net.
Set aside a standard amount to save up in high-interest paying accounts as an emergency fund for those critical and unforeseen money needs.
Ensures your savings purchasing power is not eroded by rising inflation. You can set a maximum emergency fund value and rebalance the account on an annual basis if unutilized.