FXLeaders is a signal-providing company that has a common site with some locked "free" signals and a bunch of negative testimonials on Trustpilot.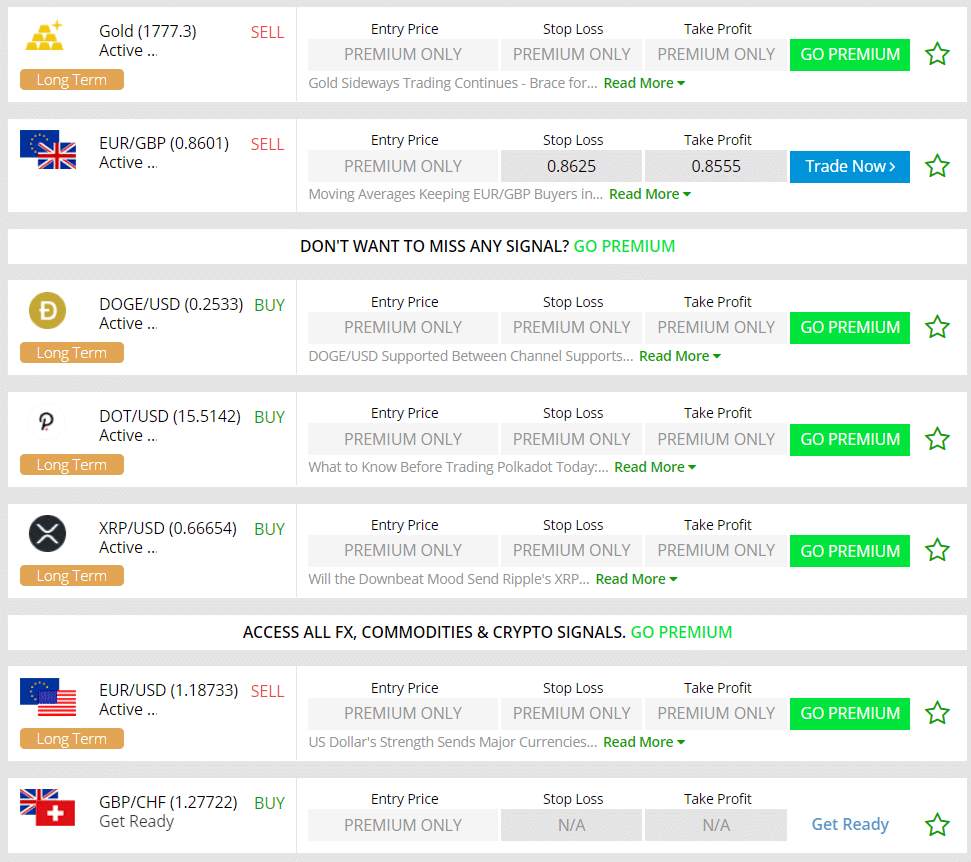 There are actual signals, but as we can note Entry Price, Stop Loss, and Take Profit levels are hidden.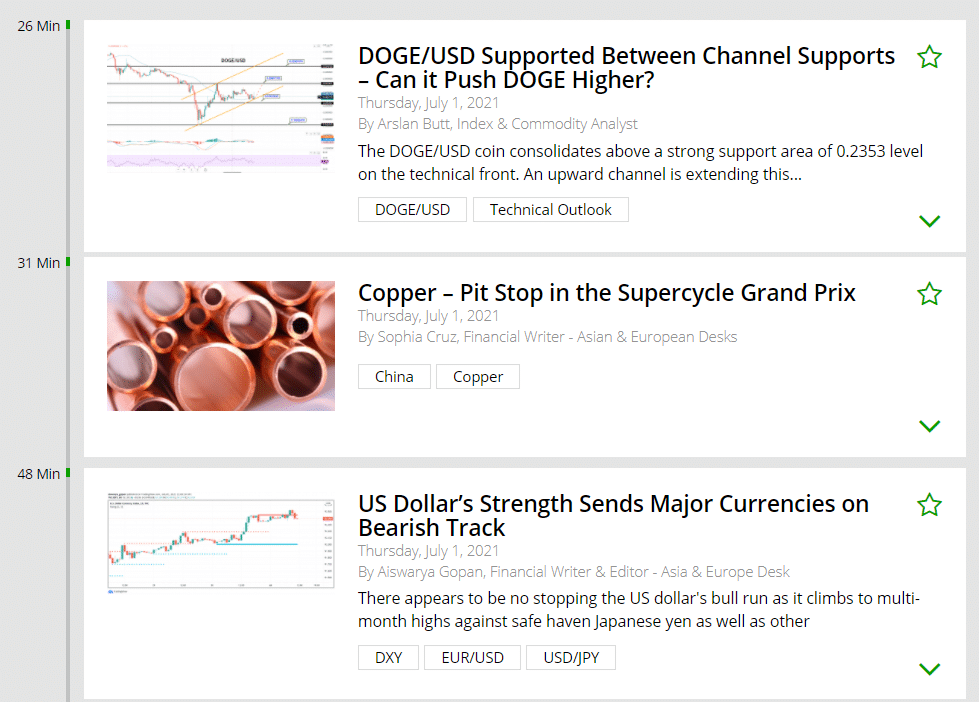 We have a news feed that informs us about current market conditions and provides some free trading ideas.
FXLeaders Signals Provider Review
FXLeaders is a long-lifer on the market. It has been providing signal services for years. That's why we decided to check if it's good to go.
What is behind FXLeaders?
The whole presentation looks like an SEO text that is not connected to what people want to know about the service:
The signals are generated by real traders.
We can trade all currency pairs with these signals.
The developers provide some signals for free.
We may start trading on a demo account to decrease losses.
We have to execute orders quickly after receiving them.
We can use copy trading software in order not to lose time.
The signals are delivered with the next format: Symbol, Reason/Trigger, Current Status, Direction, Entry Price, Take Profit, and Stop Loss.
We may close the order manually if we need to get out of the market.
The analysts work based on Technical and Fundamental news.
The premium users have access to Swing signals.
The signals Take Profit levels between 80 and 250 pips.
Swing signals may set accounts in deep drawdowns if the market goes the wrong way.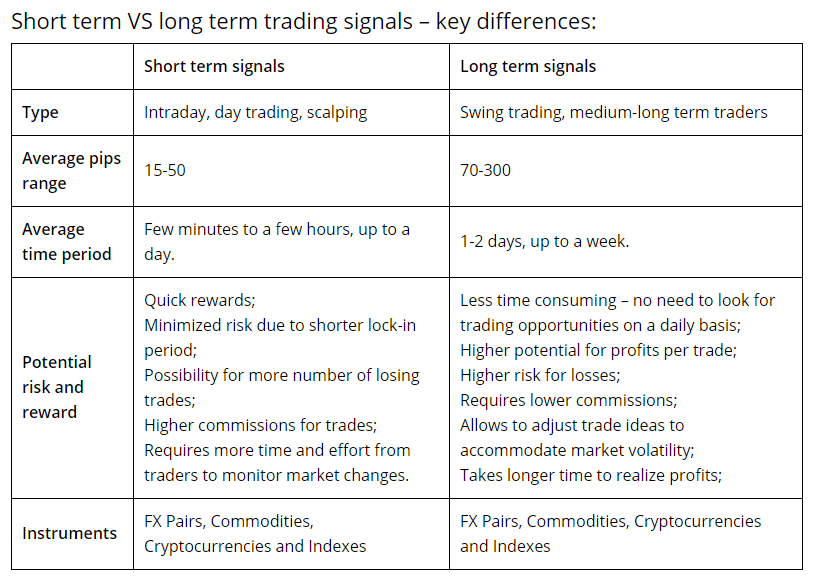 We have explanations between short and long-term signals provided.
Key Features
The signals are delivered via their site, email, or phone.
The devs informed that the signals can be generated for GBP/USD, USD/CHF, USD/JPY, and EUR/USD.
Trading Strategy
The developers use a huge number of indicators: "technical indicators which are followed very closely by our experts alongside with a fundamental analysis of the market and trend. 'Support and Resistance Levels', 'Fibonacci Levels', 'Bollinger Bands', 'Breakouts', 'Moving Averages', 'Oscillators' (trend determiners), and 'Stochastic Lines' (overbought/oversold indicators) are the technical indicators."
They use the following strategies: Trend, Price Action, Support and Resistance, and BreakOut.
Pricing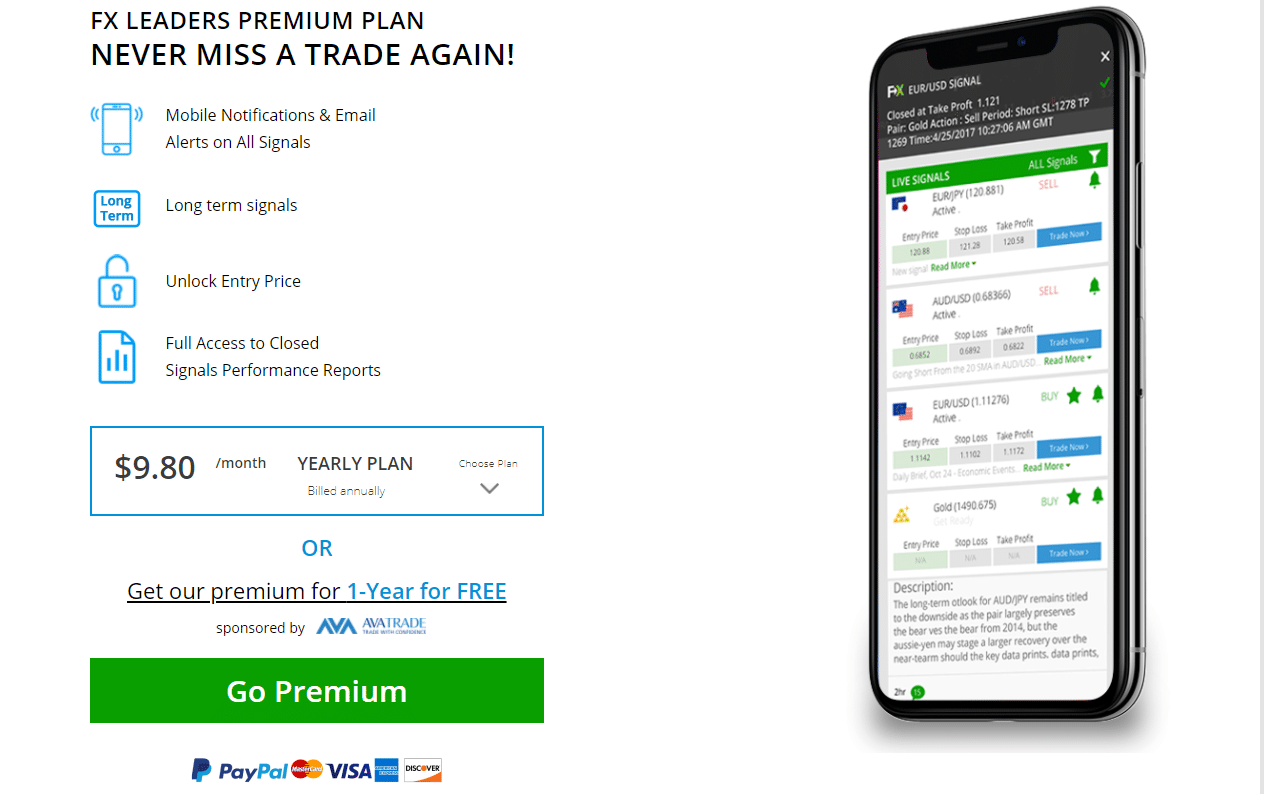 We can subscribe to the signals for $9.80 monthly, but we are charged annually at once. It's unfair. The pack includes mobile and email notifications, Entry Price, Take Profit, and Stop Loss levels, and full access to closed signals performance reports.

For getting signals for free for a year we should create an account on AvaTrade and deposit it at $250. After registering, we have to get approval that we're good to go.
Trading Performance of FXLeaders
We have no backtest reports on the presentation. It's a pity because we can't be sure that these strategies were well tested before they started to provide signals based on them.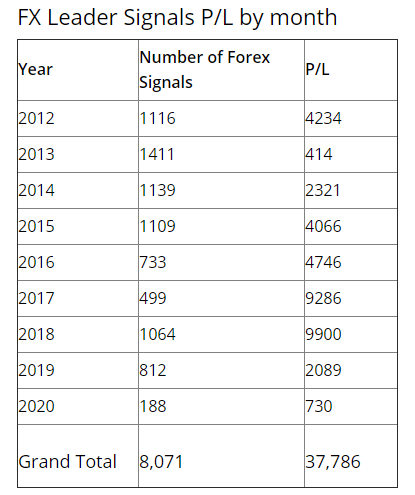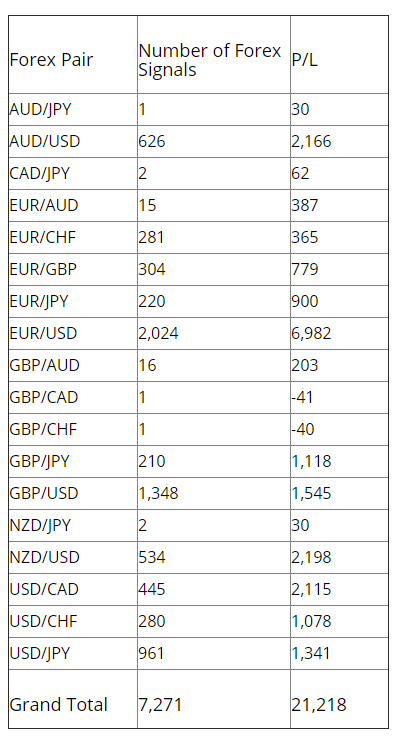 EUR/USD has the most signals – 2,024. The same we can tell about gained pips, 6982 pips.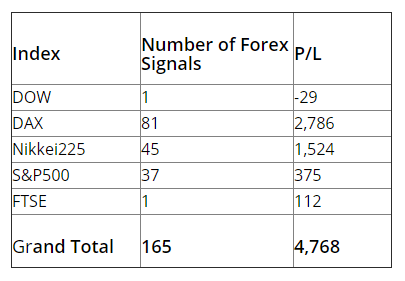 There are signals for indices, commodities, and cryptos.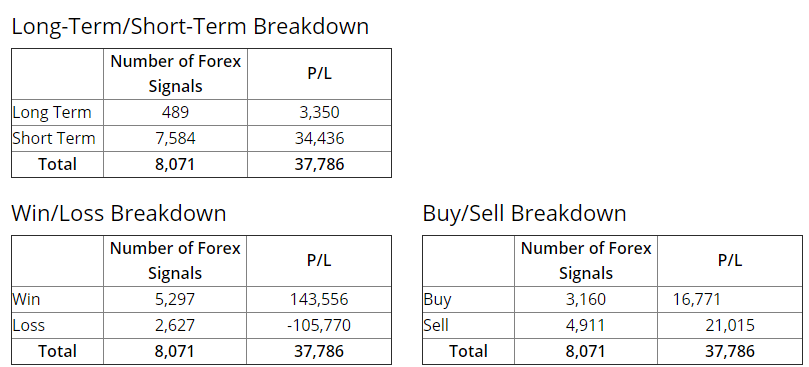 All these numbers look ridiculous because who could stop them from writing 6000 pips gained instead of 600 pips? No one. Because all these numbers are fake and can be written from the head, all real signal providers share their verified trading results to convince people that following them is a good idea or at least publish a pips counter on a daily basis.
Customer Support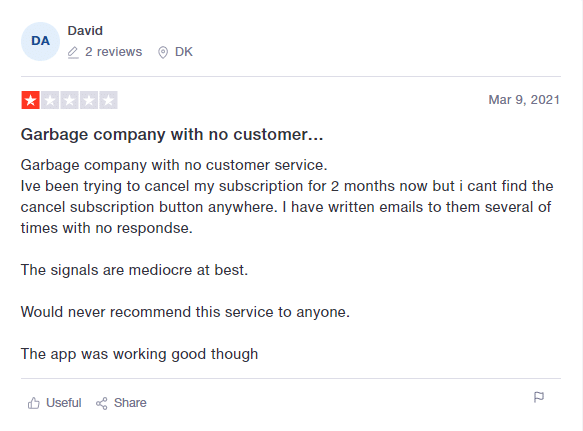 We have no sign of how good customers support it. One customer mentions that the FXLeaders support is useless.
People Feedback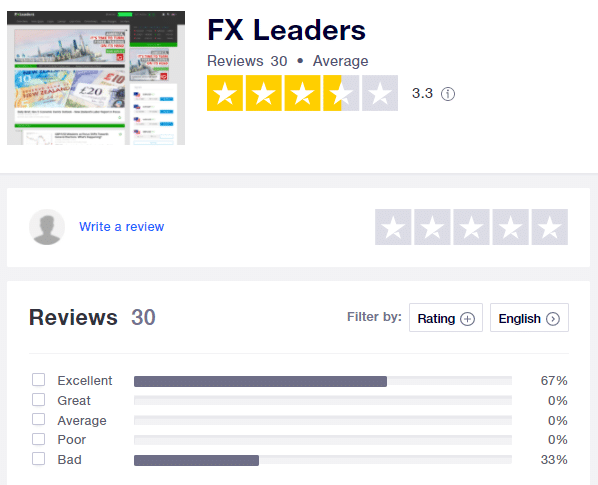 FXLeaders runs a page on Trustpilot. There are 30 pieces of feedback published where 10 of them are one-starred.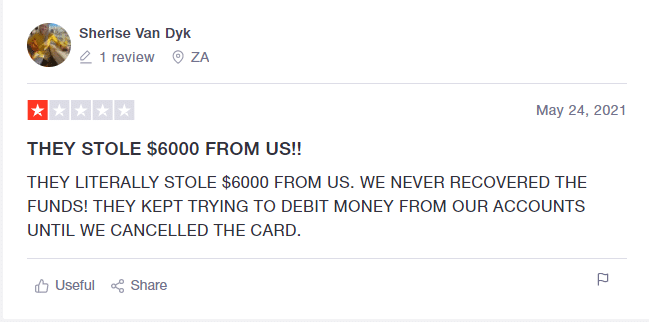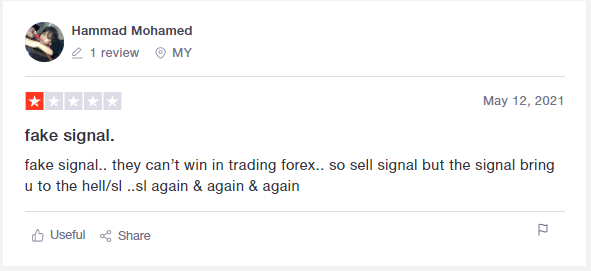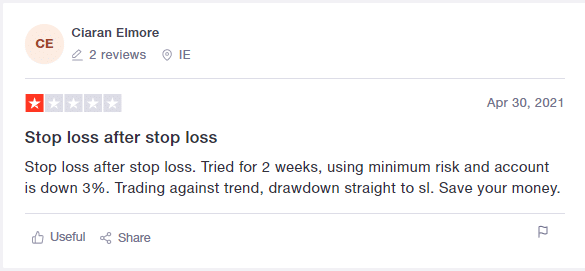 Most people are angry because these signals are useless and they hit stop losses quite often than they should for a paid service.
FXLeaders Summary: Worth it or not?
| | |
| --- | --- |
| Pros | Cons |
| Strategy explanations provided | No team revealed |
| A list of signals provided | No risk and money-management advice provided |
| We can get signals for free for a year signing up on AVATrade and completing registration | No backtest reports published |
| | No trading results provided |
| | The offer is annual-based |
| | There's no refund policy |
| | We have many negative testimonials on Trustpilot |