Sirius EA was introduced as a trading advisor that received its own page on Celestial Trading Tools. Several weeks ago, there were two Myfxbook widgets. Now, we've got the one because the system has become a scam.
Sirius EA Review
There are some details explained and grouped up in the scheme of three lines with twelve blocks.



We explained inThe extra way all these features:
The robot executes orders for us automatically. No extra effort is needed.
It works with charts 24/5.
We have a money-management feature.
There's a risk management feature.
The system can make stable profits by using default settings.
The robot can be deployed quickly.
The developers provide us with welcome support.
The money-management system sets Stop Loss, Trailing Stop Loss, and Take Profit levels.
The advisor doesn't require us to babysit the system.
The developers want us to have a reliable service.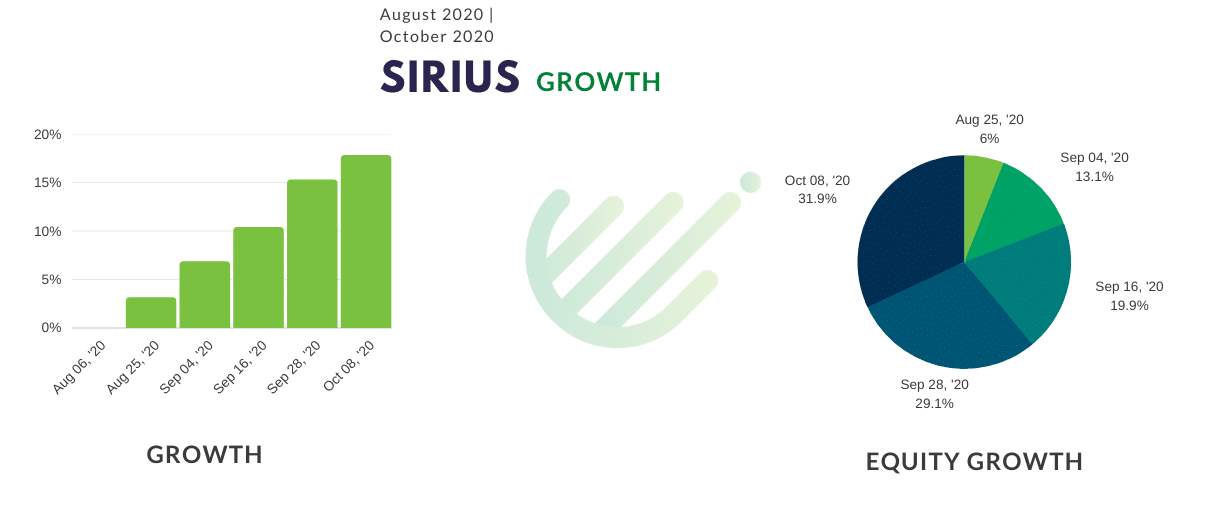 There are charts and diagrams of how great the system was on the real account and how big profits it made. It's a lie because the advisor has never been that profitable.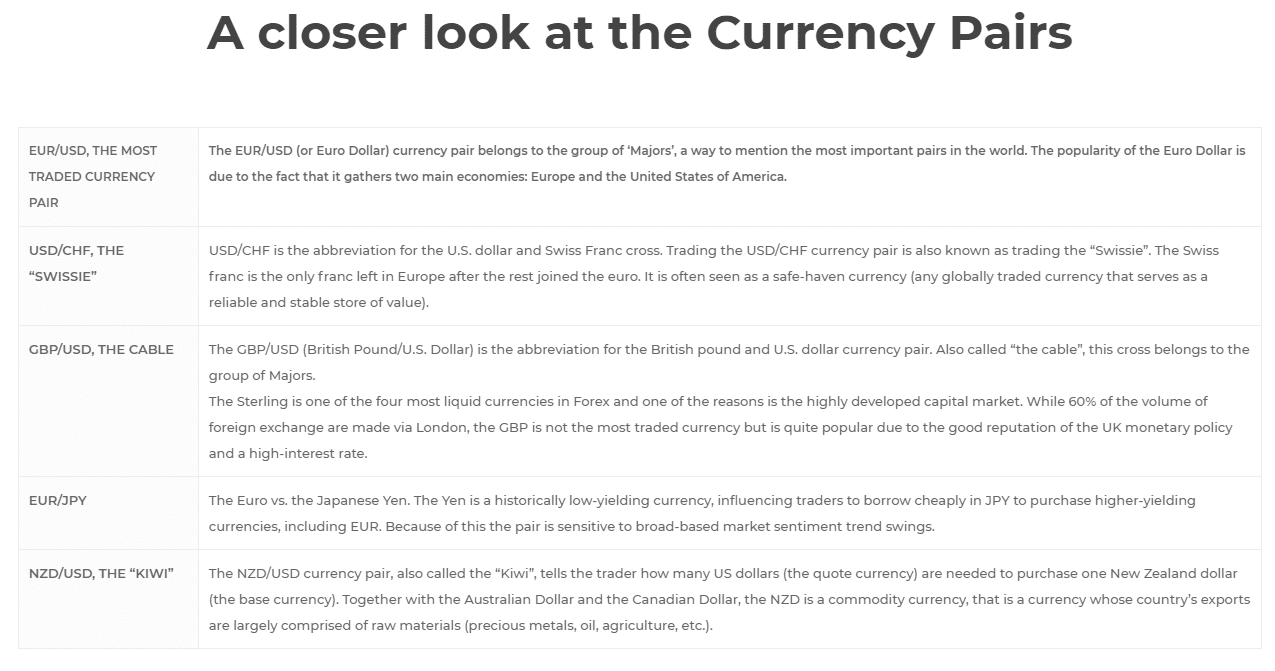 The developers publish a spreadsheet of the currency name with their specific. Frankly, no one cares about it.
What is behind Sirius EA?
The system runs a no-name strategy.
There are a few features implemented that we mentioned before.
Key Features
Automatic trading
The risk and money-management feature.
The advisor allows trading on any cross pair.
Trading Strategy
No name strategy behind the robot.
We noted that there's Martingale applied to the system as well.
Pricing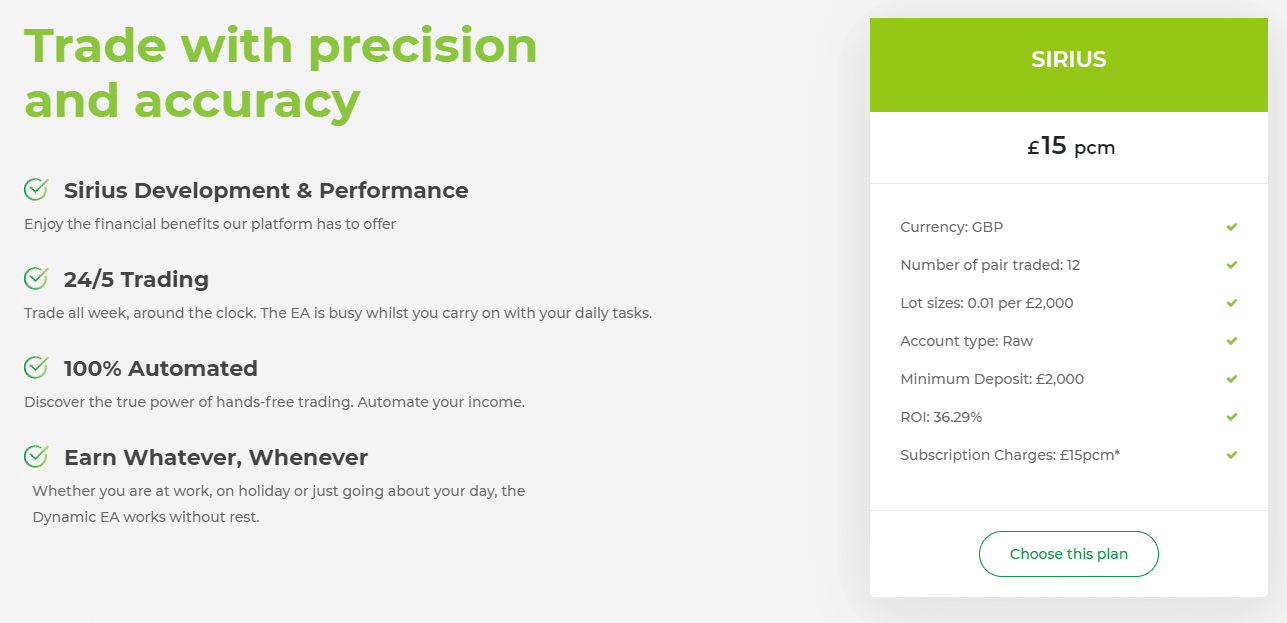 The price is £15 monthly.
The minimal deposit requirements are £2000 for each 0.01 lot traded.
The robot can be profitable only on low spreads.
ROI is 36.29%.
The offer is delivered without a money-back guarantee.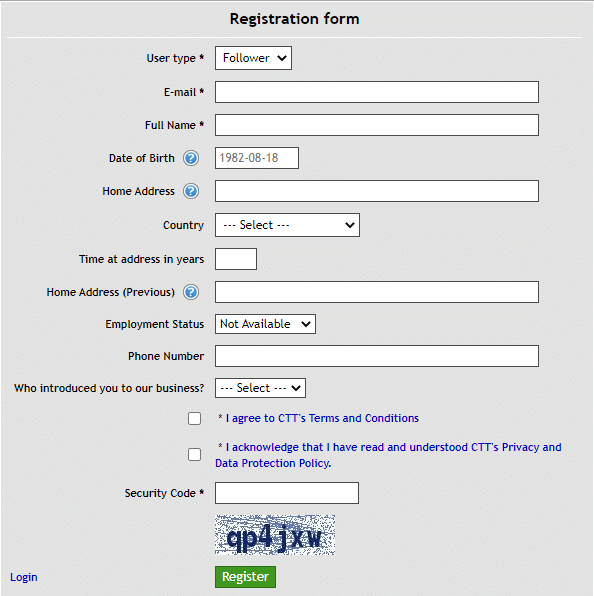 The amount of personal intel we must provide to a no-name company is overwhelming. Why do they need "time at address in years?" It's ridiculous.
Trading Performance of Sirius EA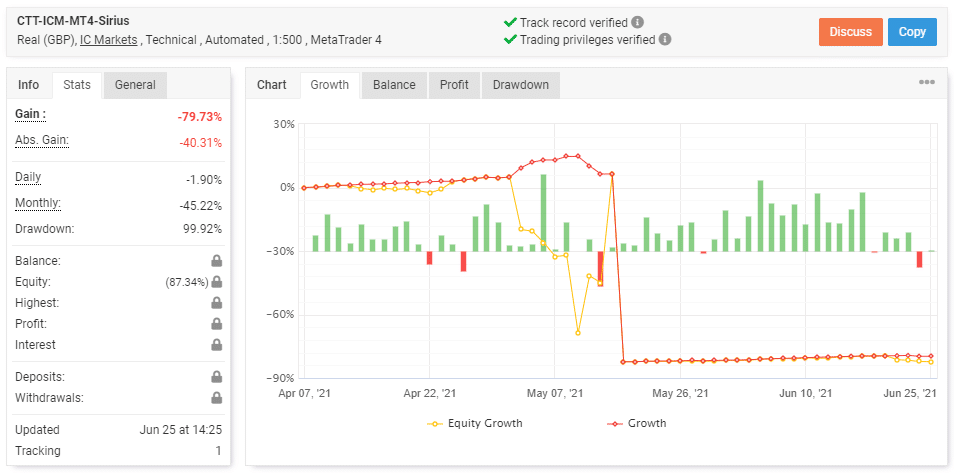 The system has ruined another account. The robot works on a real GBP account on IC Markets. The leverage is 1:500. The account has a verified track record and verified trading privileges. It was created on April 07, 2021. We have no details revealed about the deposit. Since then, the absolute gain has become -79.73%. An average monthly gain is -45.22%. The maximum drawdown is – 99.92%.

Sirius EA has traded 1056 deals with 3651 pips. An average win is 9.28 pips when an average loss is -6.90 pips. The accuracy is 48% for Longs and 81% for Shorts. An average trade length is 21 hours and 53 minutes. The profit factor is 0.80.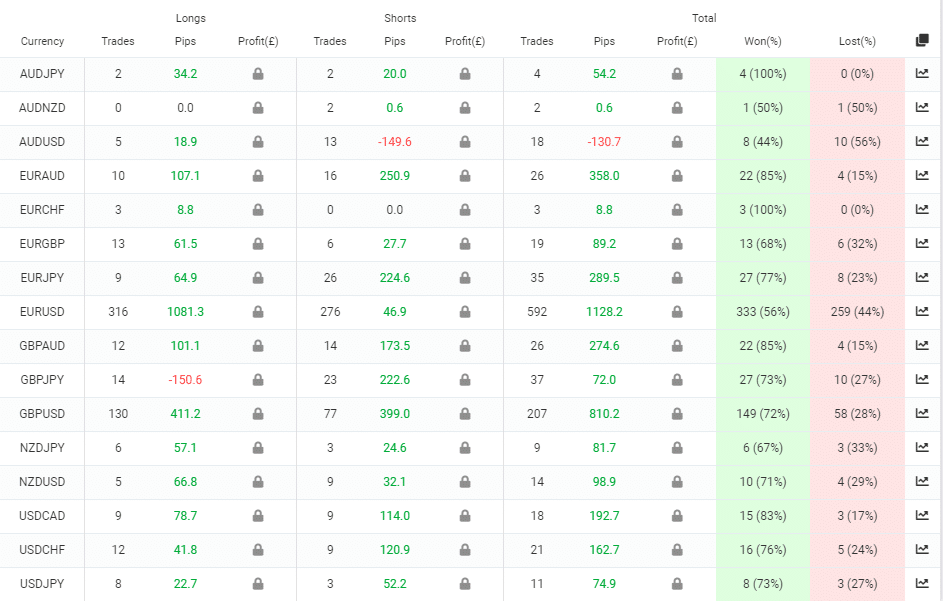 It has traded sixteen currency pairs. The most-traded symbol is EURUSD, with 592 deals. The most profitable EURUSD too, with 1128 pips.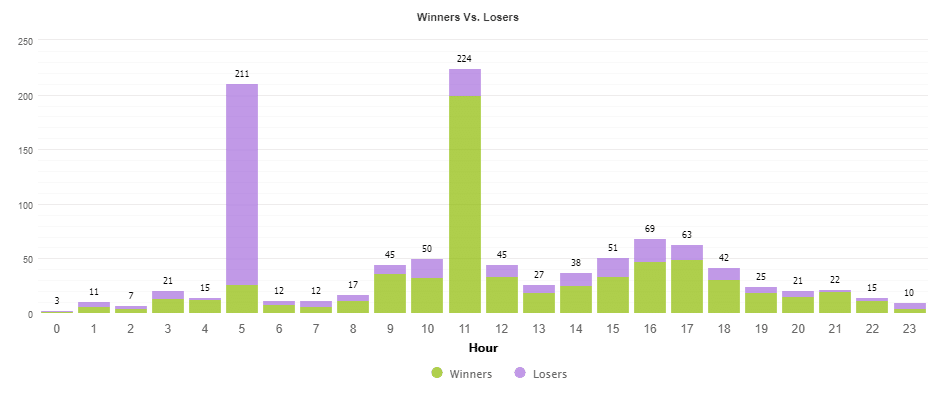 The robot trades mostly for two hours a day.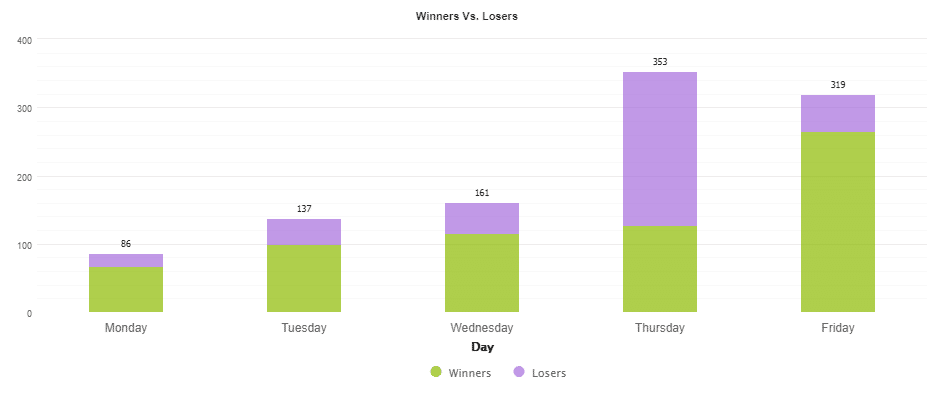 Most of the losses occurred on Thursday when the most profits on Friday.

We are not allowed to check trading results.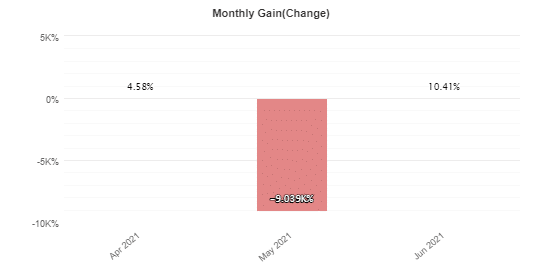 The robot has lost everything in May 2021.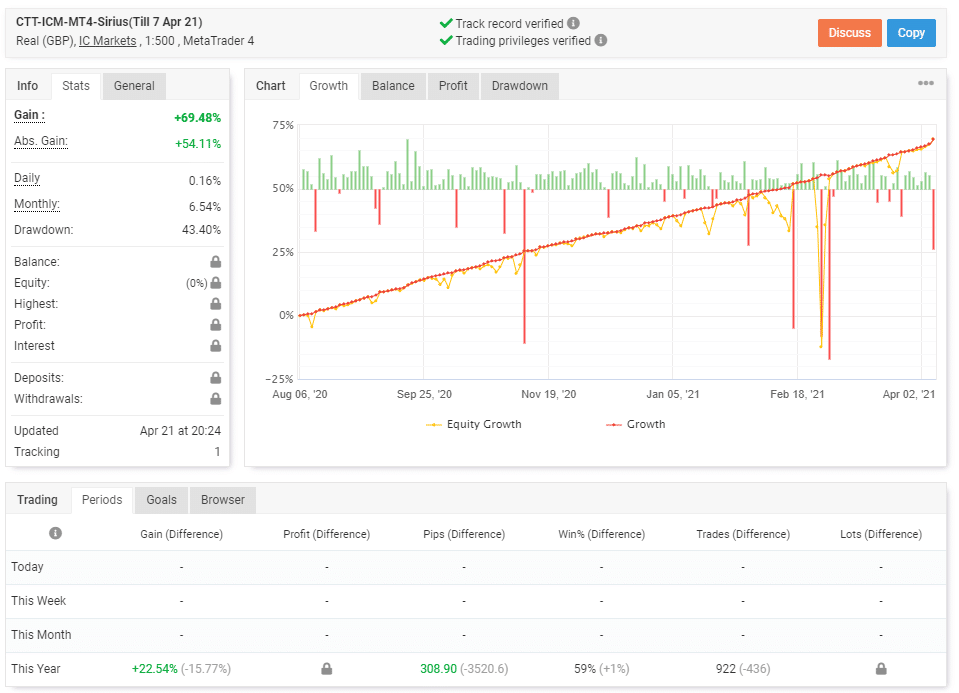 This is their previous account that was stopped right before the last one was launched.
Customer Support
There's mediocre support. Our asked questions were answered within two days, not hours. It's quite unprofessional. If something happens, there's no way to get quick support.
People Feedback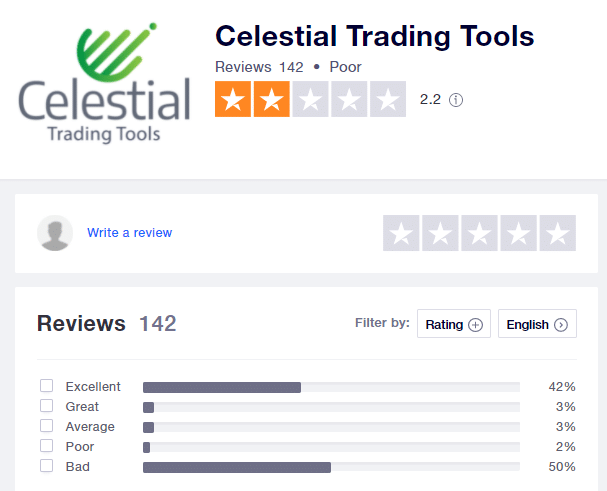 Celestial Trading Tools runs a page on Trustpilot with 142 reviews and a 2.2 rate. Fifty percent of reviews are one-starred.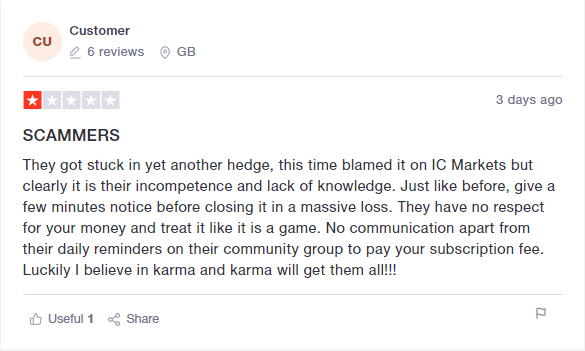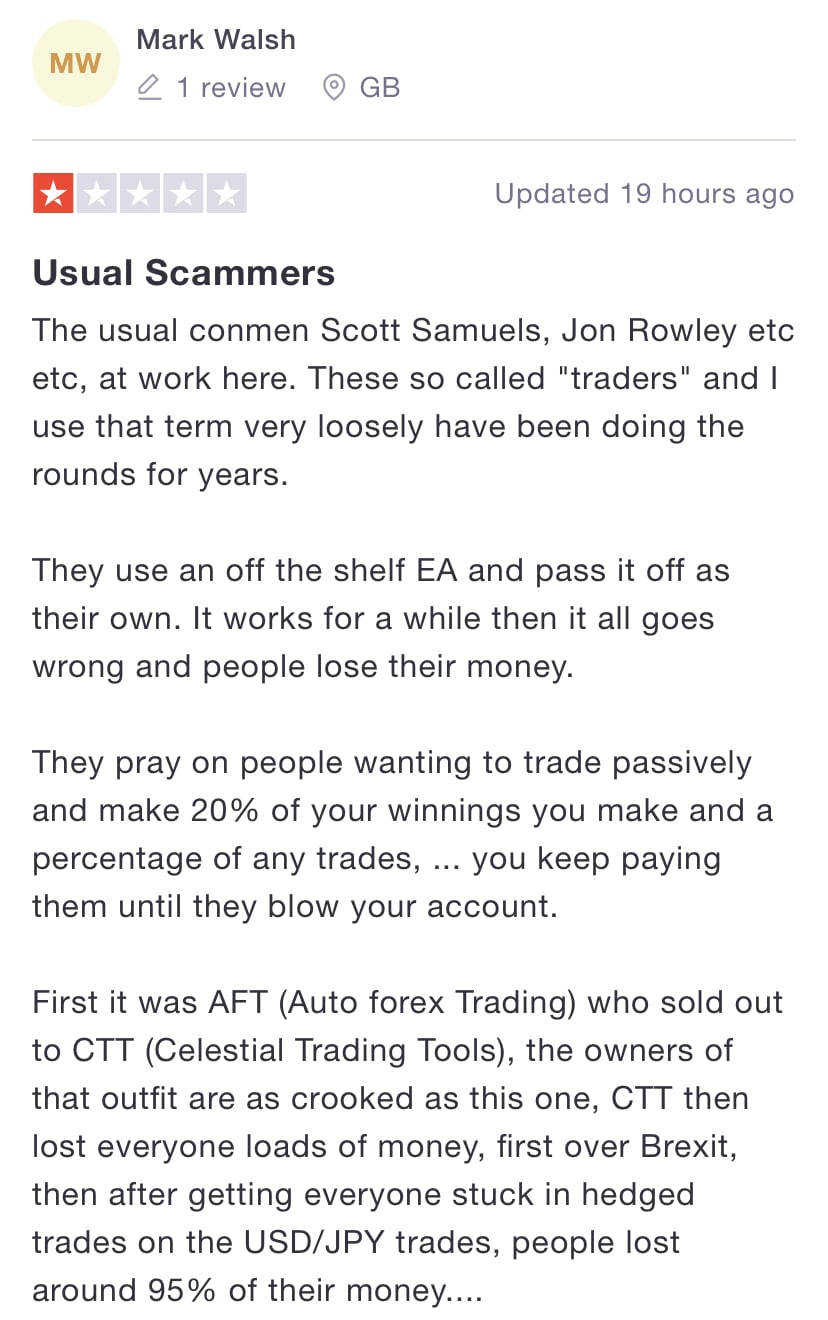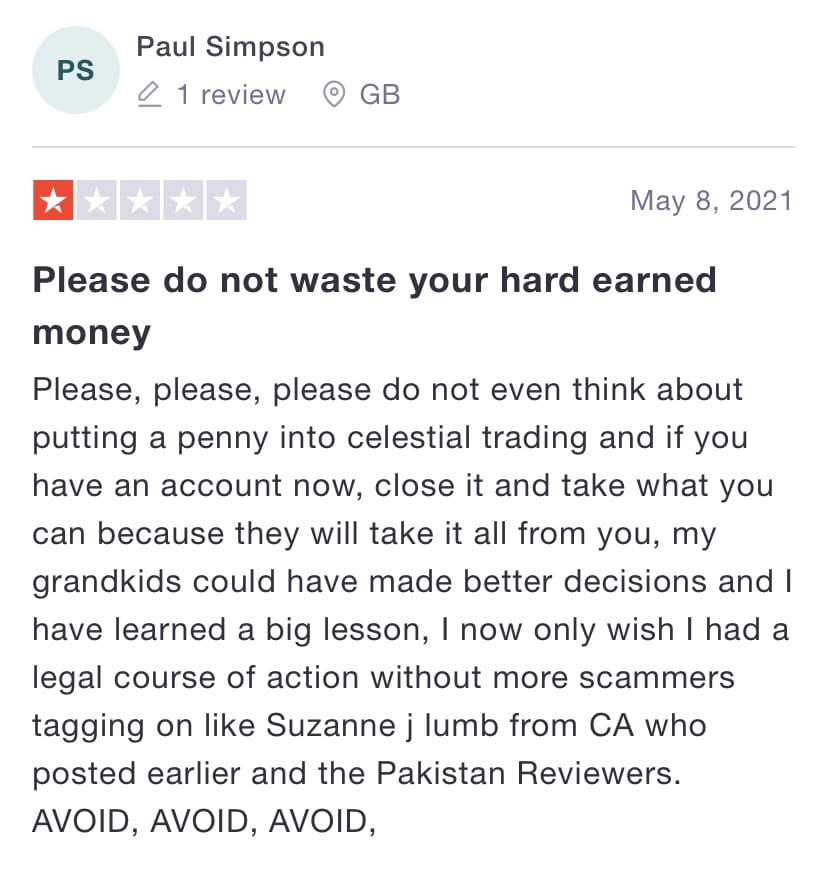 Most people couldn't be profitable with trading solutions from Celestial Trading Tools. We are not surprised at all.
Sirius EA Summary: Worth it or not?
| | |
| --- | --- |
| Pros | Cons |
| Real-account trading results | No team revealed |
| | No settings explanations provided |
| | No risk or money management advice given |
| | No backtest reports published |
| | Horrible trading results |
| | The account was blown and removed |
| | We have to provide them with much personal data |
| | Every second testimonial has 1 star from 5 possible |