FX Deal Club aims to provide customers with account management services and consistent profits through their automated algorithms. The company behind the programs is situated in Dubai. They are focused on an anti-scam approach with their transparency and proper risk management.
FX Deal Club Robot Review
Founded in 2001, the trading results of FX Deal Club did not surface up until 2017. The trading results on Forex Peace Army catch out eyesight as the account managers rank up over $100000 in profit. Their main trading EA, FX Hedger, works on price action, support, and resistance level, which works on hedging techniques to keep the drawdown minimal.
What is behind the FX Deal Club EA?
There is no information about the team that stands behind this trading tool. The only way to contact the service is through their email or online contact form. 
How it works
If you plan on using account management services, then minimum funding of $1000 is necessary. However, the traders suggest using $5000 or more with the quote that more money leads to better gains. Provide your MetaTrader portfolio details to the FX Deal Club, and they will start trading.
You can also buy the robot and install it inside your MetaTrader experts directory. Place it on the trading chart and enable auto trading to enable the algorithm.
Key Features
FX Hedger EA currently works only on the hourly chart at EUR/JPY. You can deploy it on any broker of your choice with leverage of 1:400. It is essential not to open any other trades while the robot is working as they will interfere with the algo. The robot can work with a minimum deposit of $100 with the given set of files. For account management, you will need a minimum balance of  $1000, as mentioned before. 
The traders mention using extreme caution while managing your funds and offer support 24/7. They focus on making their service the easiest to use. 
Trading Strategy
The backtest on the websites only show a good trading curve which is of no use as we cannot access the history or the performance analytics. Results on Forex Peace Army that show their output on the managed account depict significant drawdowns. The portfolio wipes off nearly 50% of its equity in the initial stages. They are using hedging to mitigate the risk and use a substantial lot size of 1 for an account value of $4000. FX Deal Club trades on multiple instruments, including GBP/USD, EUR/USD, and EUR/JPY, to name a few.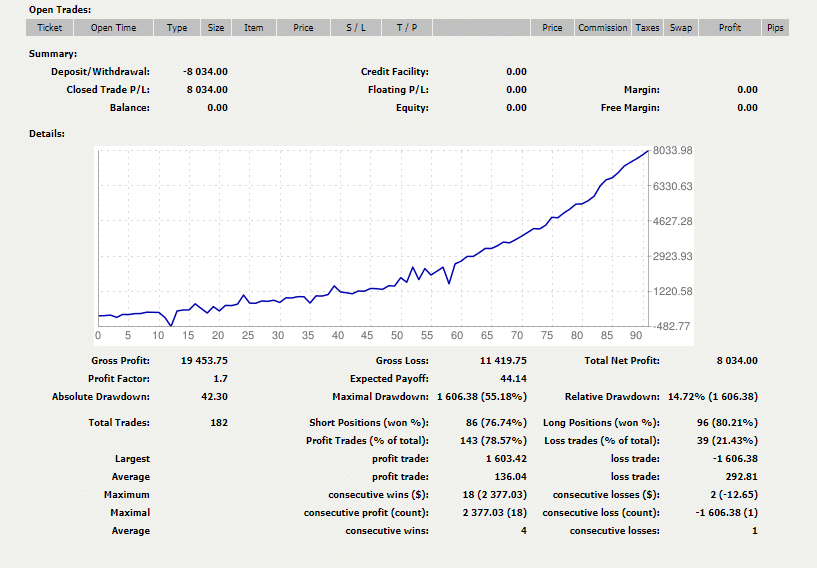 Pricing
FX Hedger EA will cost you $499 for unlimited accounts and free updates. There is no money-back guarantee with a program. A robot that demands this much money should have at least a good amount of live trading results. With no performance analytics at our disposal, it is safe to say that the program is not worth it, even if it was presented for free.  
Trading Performance of FX Deal Club
For their managed active portfolio on Forex Peace Army, the trading results are available from January 5, 2021. For an initial deposit of $4000, the account made a total net profit of $8034 with a maximal drawdown of 55.18%. It scored a profit factor of 1.7 with an average winning rate of 76.74% for short and 80.21% for long positions. The average profitable trade is $136.04, and the loss is $292.81.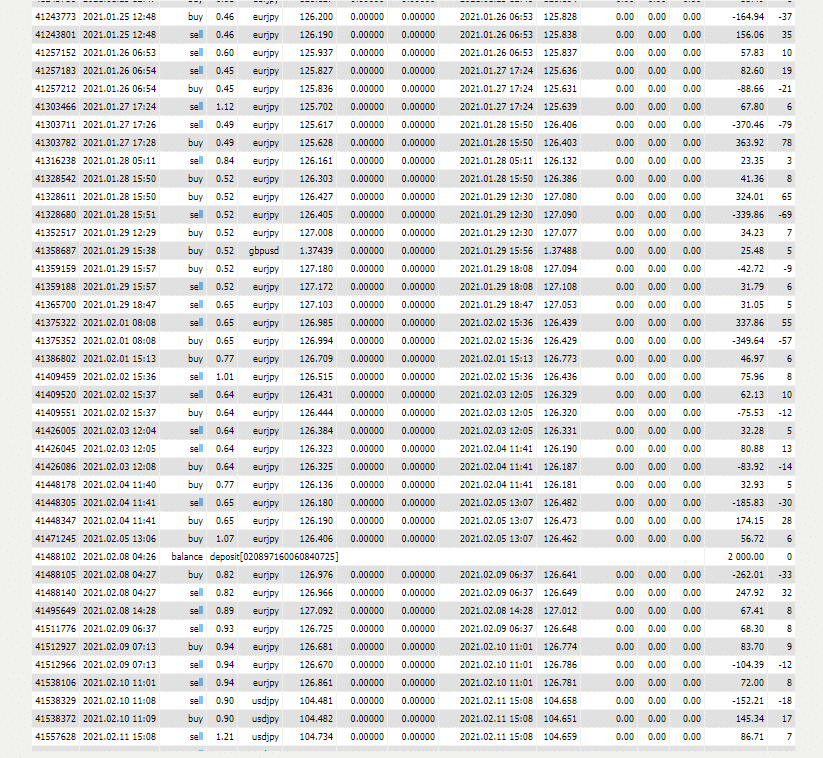 There are no live trading results available for their trading robot. 
Customer Support
The company only provides support through their email address, and there is no option to contact them through telephone or live chat. As a result, it can take quite some time for any response, which is poor for a service that demands too much from investors.
People Feedback
The feedback on Forex Peace Army looks as if it is bought out. On the forum, you can see genuine input from one of the investors who claims to have lost all of his capital as FX Deal Club put on serious risk with large lot sizes.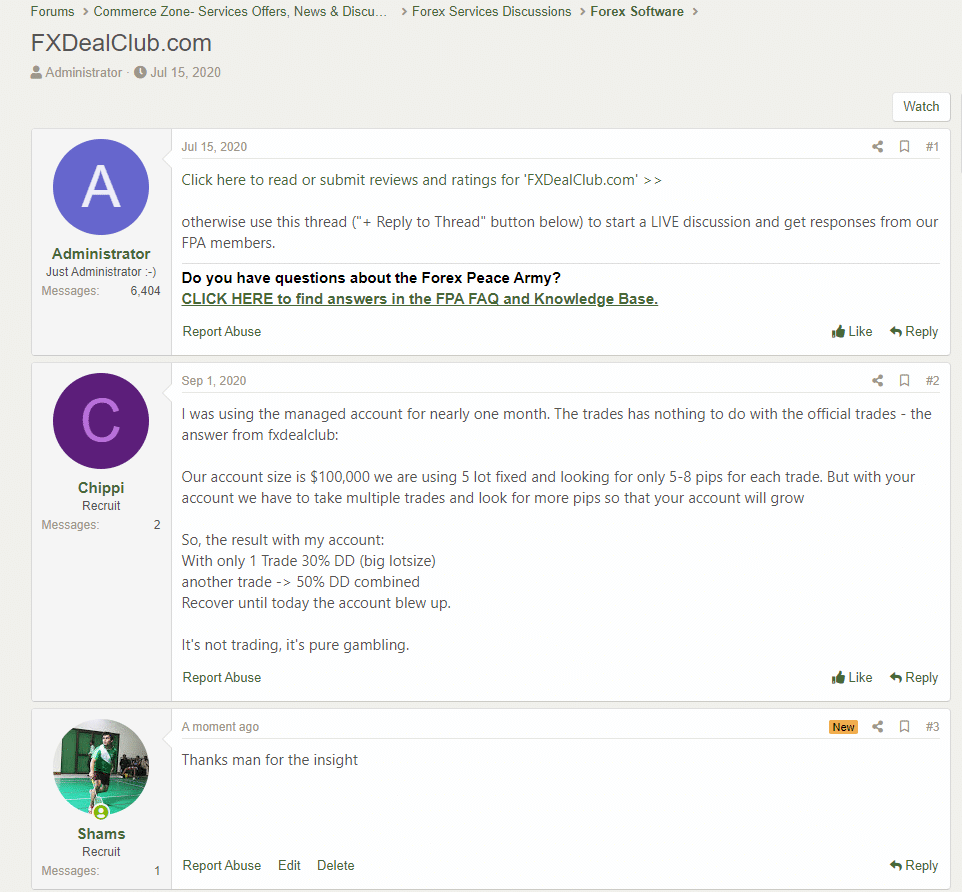 FX Deal Club Summary
Pros
Huge returns over a short period
Cons
Huge drawdowns

No transparency

Requires big trading capital

Money-back guarantee is not provided
Before investing with any trading robot, you have to ensure that the system performs with complete accuracy and has live backtesting results. In addition, the developers must be transparent with their portfolios and responsive to questions. Stay away from services such as FX Deal Club, which fulfill none of these points.
Rating 3/5