The crypto portfolio tracker allows investors to track and get a result about the current status of their investment. Moreover, it supports several platforms like wallets, exchanges, and blockchain in real-time so that investors can see the live performance of their activity.
If you are keen to build a profitable crypto trading portfolio, you should regularly monitor the performance, which is only possible through a crypto portfolio tracking app. The following section will see the list of trackers available on mobile and web-based platforms.
What are desktop crypto portfolio trackers?
It is software that investors can download and install on their computer to track their activities on the crypto investment. This software can identify the detailed analytics of the crypto-investment, including the profitability, asset allocation report, winning vs. losing trades, ratios, etc. This software helps investors evaluate their performance by eliminating mistakes and improving themselves in trading day by day.
Many desktop-based crypto portfolio trackers are available for Windows and Mac operating systems. Moreover, some software has a cloud version so that investors can track the performance from anywhere in the world.
How to choose the best crypto portfolio tracker?
A failure to choose the right crypto portfolio tracker would affect your trading activities. Therefore, before selecting the right portfolio tracker, make sure to consider these facts:
Authenticity
It is the most important fact as the crypto tracker has direct access to your investment. Before taking any service, make sure to research the platform to see what users say about it. Then, only download software from the authentic website.
Availability
Many coins have made a stable position in the crypto market in the crypto market while new coins are joining every day. If you want to build a portfolio with a wide range of coins, make sure that the portfolio tracker can access them through exchanges. Therefore, the availability of exchanges and APIs would be your second requirement in finding the right app.
Analytics
It is essential to see detailed portfolio metrics from all the possible angles so that investors can understand their performance. Therefore, find the crypto portfolio tracker that shows analytics reports as much as possible.
How to compare trackers?
The best way is to shortlist the top-tiered crypto portfolio tracking software and compare their performance. In this process, users should focus on finding what they want from the service. For example, a trader might travel a lot. Therefore, a cloud-based crypto tracker is best for him.
If you want to reduce your time researching these services, the following list is for you. Here we will disclose the top five crypto portfolio trackers with associated services and costs.
| | | | | |
| --- | --- | --- | --- | --- |
| Name | Best for | Ease to use | Fiat or other assets | Pricing |
| Bitsgap | Crypto portfolio management | Wide range of settings, UI, and demo facility | Fiat and crypto | $19.00-$110.00 per month |
| Pionex | Automated trading | 18 free bots with a customizable interface | Fiat and cryptos | Commission at 0.05% |
| Cryptowatch | Crypto day traders | 1000+ cryptos to track, live interaction with other traders, and in-app trading | Fiat and cryptos | $15 for the premium account |
| Blox | Crypto tracking for companies | QuickBooks export, in-app trading, B2B & B2C services | Fiat and cryptos | Free |
| Crypto Pro | Day traders | 5000+ cryptos and availability of APIs | Fiat, cryptos, metals | $7.99 a month |
Bitsgap desktop crypto portfolio tracker: why I should choose it?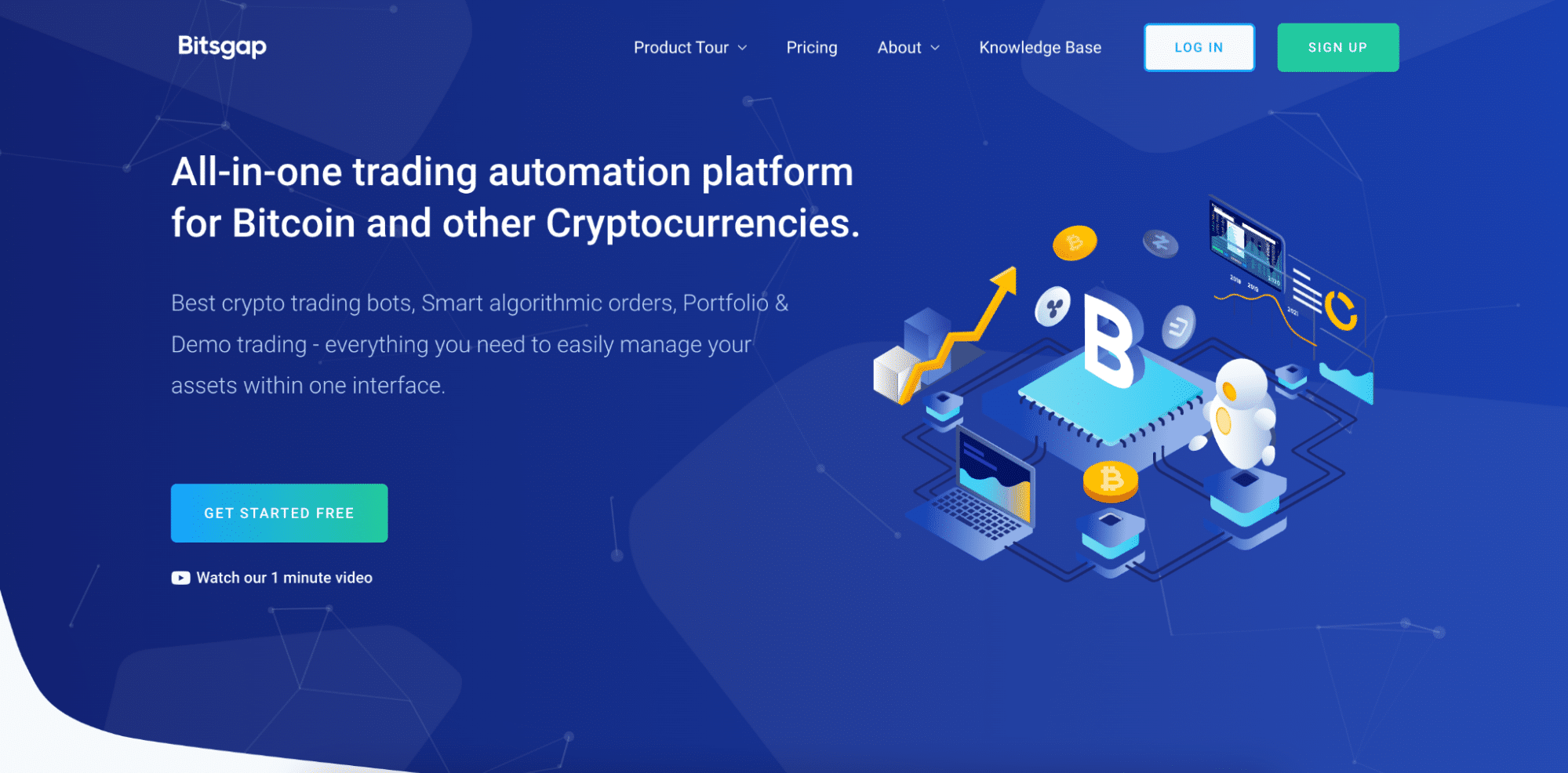 Bitsgap is an all-in-one platform for Bitcoin, fiats and other cryptos. The availability of the best crypto bots, portfolio management, smart algorithmic orders and the integration with many exchanges are core features of this platform.
Other key features of the Bitsgap are mentioned below:
25+ crypto exchanges are available to track the performance
Availability of smart APIs to protect funds
Users can have crypto trading signals and live trading data
The opportunity of testing the service for a week with the demo account
Grid trading bot available for traders
Advance and pro package offers cryptocurrency arbitrage trading
Pionex desktop crypto portfolio tracker: why I should choose it?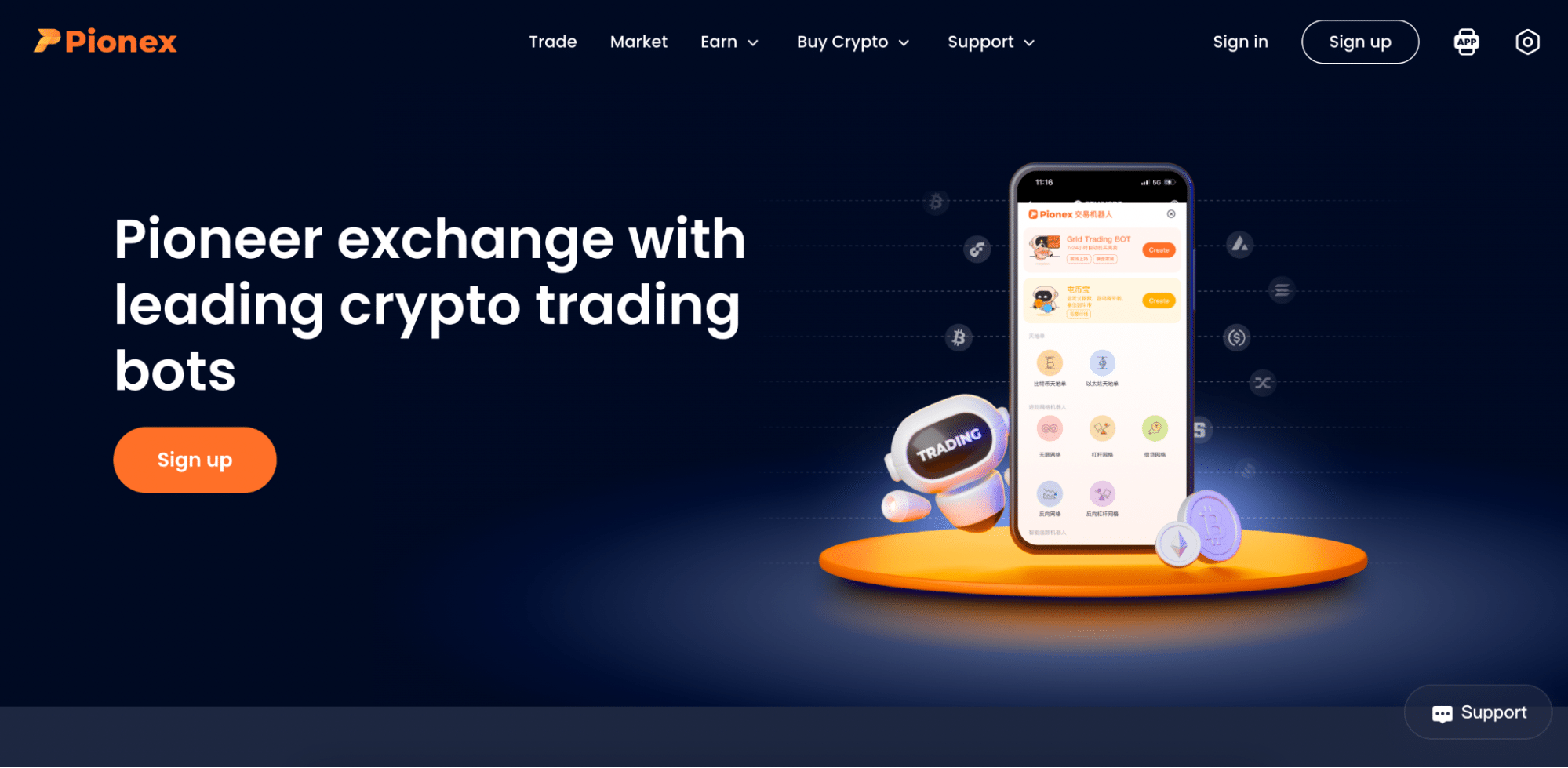 Pionex is a crypto trading bot and portfolio tracker that aggregates the Houbi Global and Binance platform liquidity. This platform offers 18 free trading bots through the web-based interface where buying/selling or exchanging cryptocurrencies happens.
Other key features are mentioned below:
0.05% for maker and taker fee
Trading opportunities from the bank account
Easy interface with the customizable facility
Grid and martingale bots are available
Approved by US FinCEN's MSB
Cryptowatch desktop crypto portfolio tracker: why I should choose it?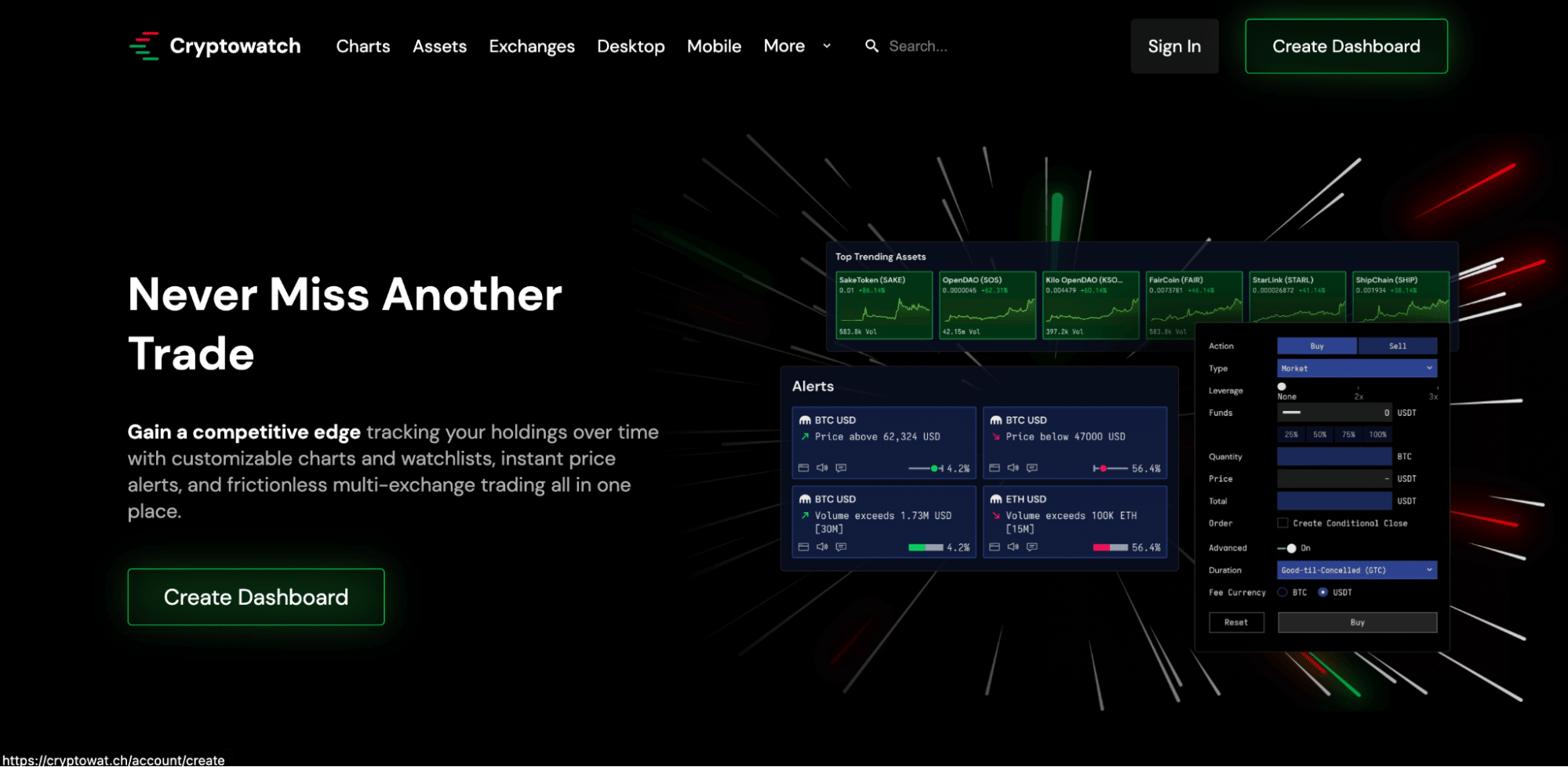 Cryptowatch is operated by Kraken, where users can track and evaluate their trading performance in more than 1000 crypto assets. It supports more than ten crypto platforms, including, Binance and Coinbase, so that worldwide traders can use this service.
Other key features of this platform are mentioned below:
The desktop version is available besides the main web-based platform
It allows in-app trading for users
Traders can see price correlation between multiple assets
In-app interaction with other traders
Blox desktop crypto portfolio tracker: why I should choose it?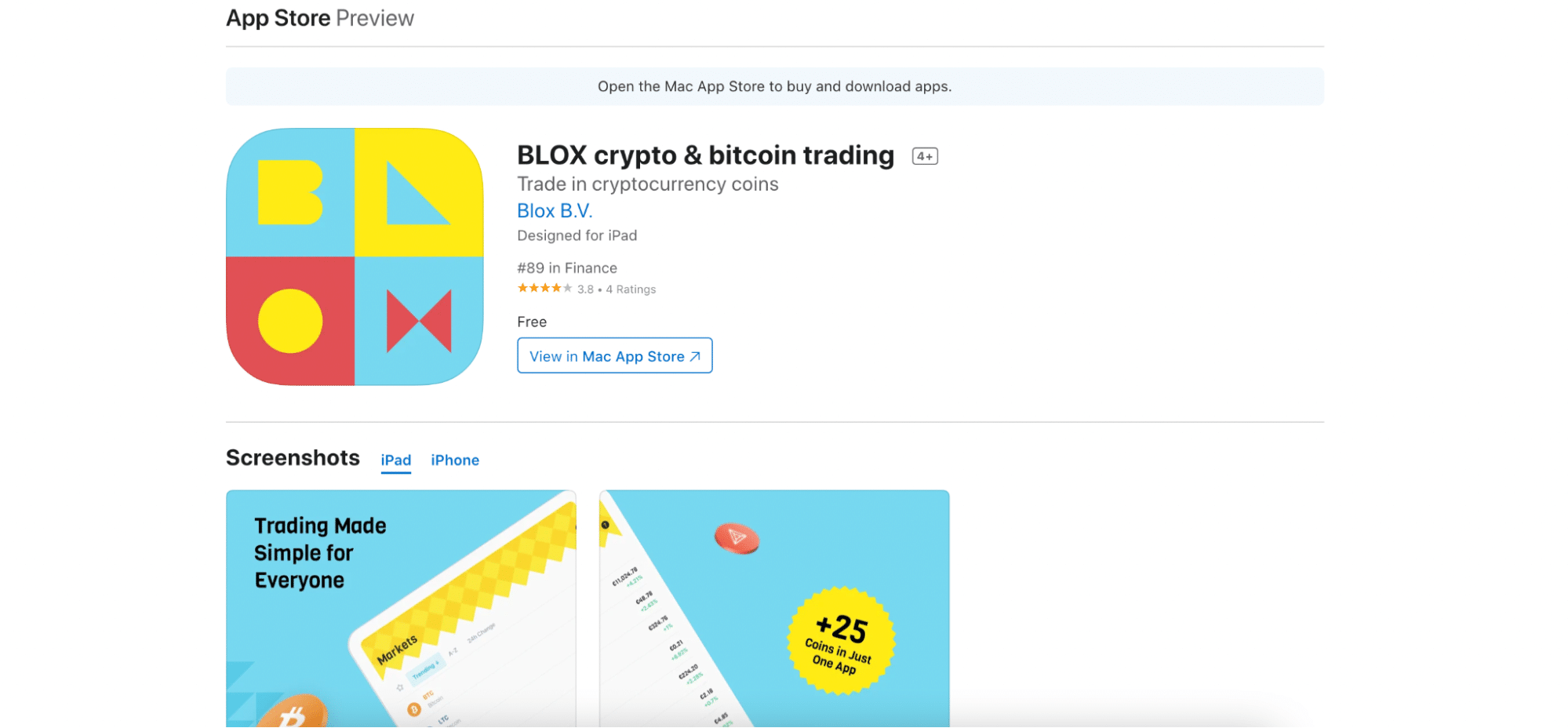 Blox is a crypto tracker that offers services like the traditional platform eToro or TenX. Besides, it offers trading cryptocurrencies like Binance or Coinbase. The key feature of this platform is that it integrates crypto portfolio trading with accounting and other company attributes.
Other key features are mentioned below:
Easy exporting available to Excel, Quickbook, Xero and Google sheet
30+ cryptos are available
Buying and selling are possible from the platform
Crypto Pro desktop crypto portfolio tracker: why I should choose it?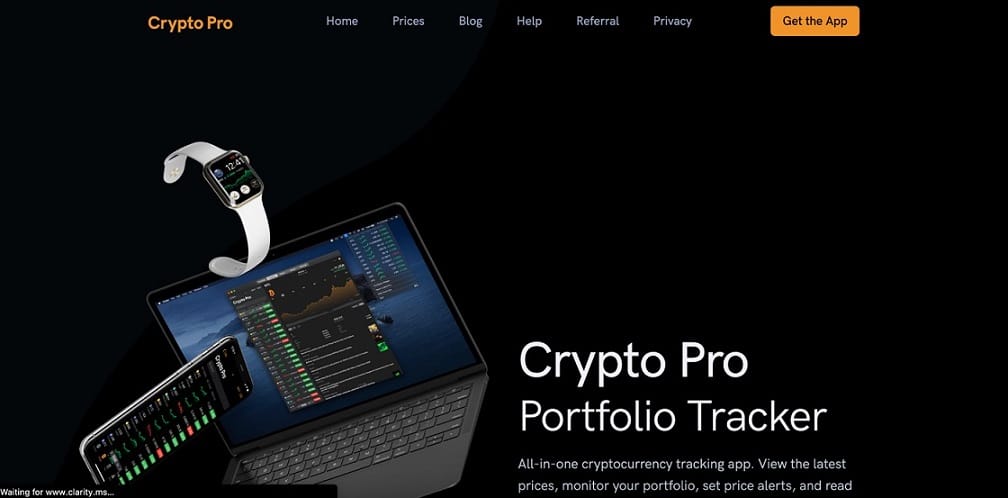 Crypto Pro offers to track more than 5000 cryptos from 120 exchanges. Moreover, you can sync the performance tracking from other platforms using APIs.
Other features are mentioned below:
Higher security from features like Face ID and Touch IDs
Wide range of stats like diversification and live gain/loss
Real-time price charts, newsfeeds, and tracking options, but all of that is completely pointless if you don't import at least one API key from a supported crypto exchange
Final thoughts
The services mentioned above apply to retail and institutional investors, where the Blox crypto tracker app is perfect for companies. However, most traders need a wide range of metrics to see their trading performance as they face less support from experts in making trading decisions.
Therefore, based on our findings, Bitsgap would be the best choice for traders as it has all features that a trader needs to have to improve their trading performance day by day.