Trade Explorer is a system that can manage our orders on the market profitably. The presentation includes various explanations that can satisfy even beginners. The owners claimed that we can expect to get up to 377% monthly working with 27 cross pairs. We have decided to check this out. The LeapFX company was created in 2018.
Trade Explorer robot review
The system was designed to help us perform a Grid plus Martingale combo on the real and demo accounts. It works on the market for a significant amount of time successfully. So, it's time to figure out what the system has on the board.
What is behind Trade Explorer?
There is various information provided about how the robot is going to work on our account if we decide to buy it.
Trade Explorer can manage orders completely automatically.
It looks for the best trading setups to get into the market.
We may start working with it without proper trading experience.
It's possible to install it quickly and easily.
The robot can be used on the MT4 terminal.
The system can generate up to 20% monthly.
If we increase risks this number can be up to 50-100%.
It stays active on the market 24/7, trading 24/5.
It uses a combo of Trend and Price Action strategies.
The robot works with advanced dynamic trade management.
It's possible to trade on an account of any size.
The system should be customized before being set to trade.
We have to expect that the robot will receive consistent updates.
There's welcome support provided.
There are the best possible settings added to the robot.
Key features
The robot trades automatically.
We can manage various settings.
We can work on any broker house that we want.
We don't know what time frame the system supports.
It's possible to work with 27 cross pairs.
There are no strict requirements provided about a deposit.
The same we have about leverage. We can work with any.
Trading strategy
It works with a mix of Price Action and Trend strategies. These strategies can be treated as conservative to the account balance.
Pricing
The system is available for a renting out for $397 annually and for lifetime fior $697. We have the following features added to the package: Trade Explorer software for MT4, best settings, free updates, welcome and knowledgeable support, best recommendations, and a 30-day money-back guarantee.
Trading performance of Trade Explorer
The developers decided not to provide us with a backtest report. Without the final report, we don't know what win rate, drawdowns, profitability, recovery factor, and other parameters the system could manage to obtain.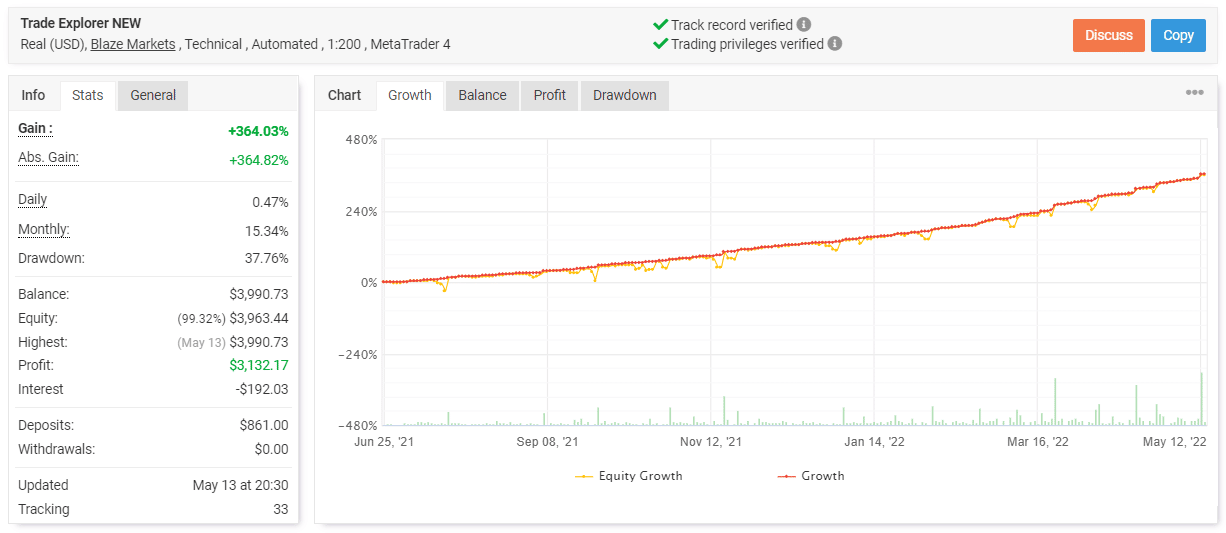 Trade Explorer has been performing on a real USD account on Blaze Markets. It trades automatically with 1:200 leverage. The account has a verified track record. This means that the data we see is verified. The developers deployed this account on June 25, 2021 and deposited at $861. An average monthly gain is good and it amounts to 15.34%. The maximum drawdown is 37.76%. We have 33 investors tracking the results.

Trade Explorer closed 2864 orders with 3456.3 pips. This is an acceptable rate between wins and losses. An average profit is 14.87 pips when an average loss is -54.03 pips. We have an accuracy of 79-80%. An average trade length is a day. The profit factor is 1.78.

The advisor has to lose 56 orders in a row to lose 10% of the account. Those risks can be treated as low-medium.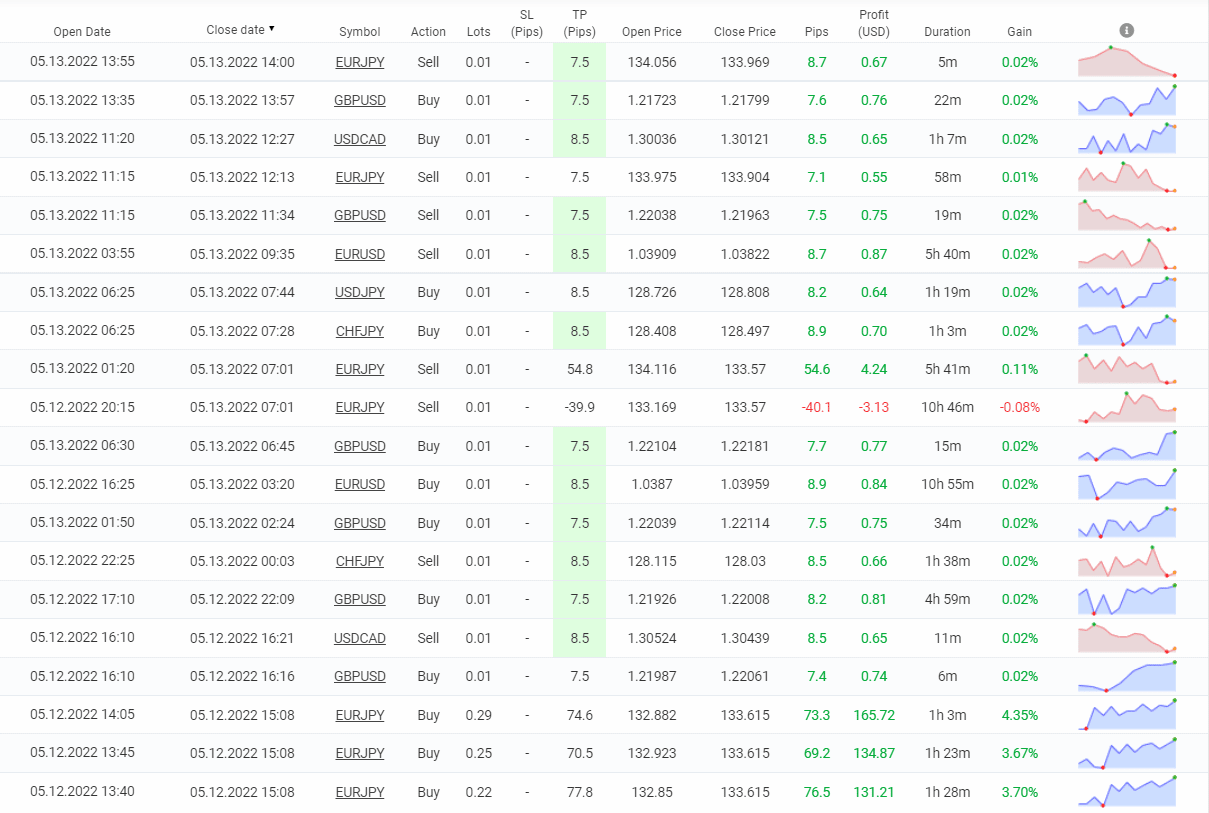 Trade Explorer works with dynamic SL and TP levels. We may note that 19 of 20 orders were profitable. It's a great result.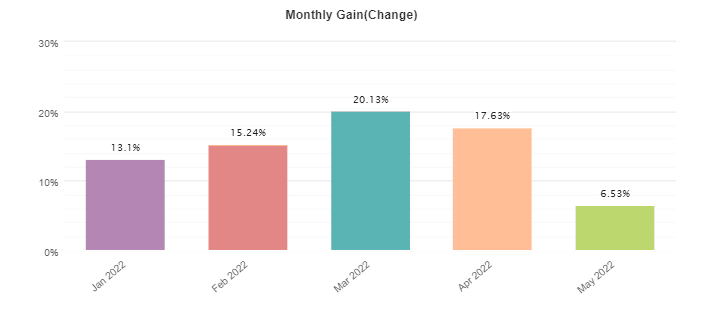 The robot closed all months in 2022 with profits. It's a good result.
Customer support
The developers provide us with relevant and welcome support. They truly focus on solving our problems as quickly as possible.
People feedback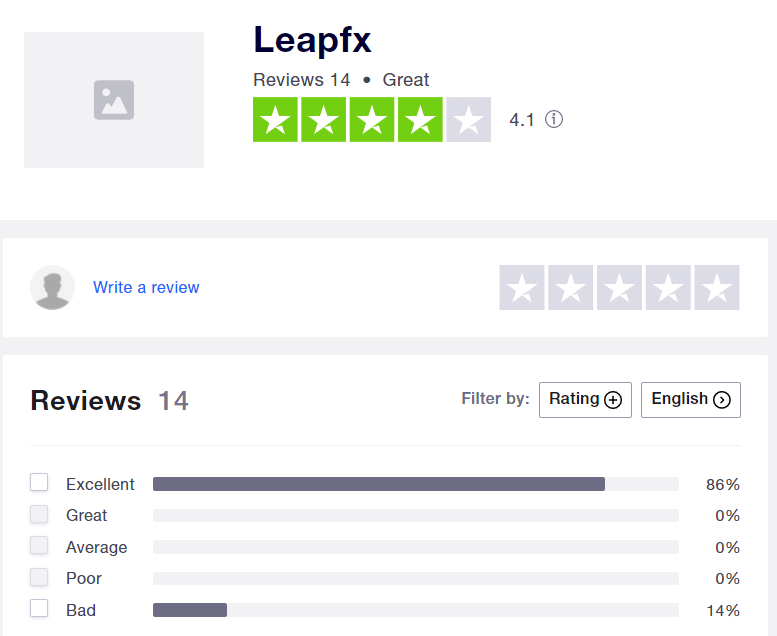 There's a profile of LeapFx company on Trustpilot created. We can find 14 reviews there.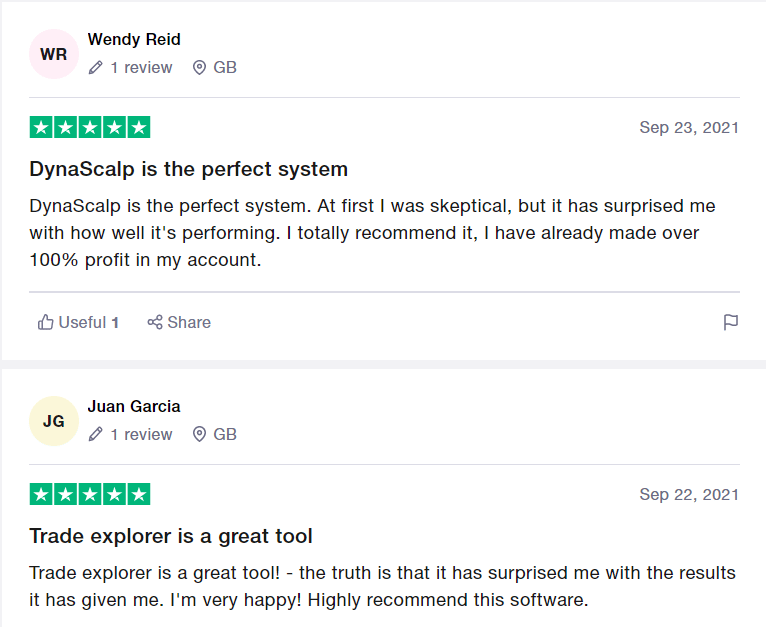 It's nice to see that clients are satisfied with this software as well as the support the company provides.