MFWU offers traders an opportunity to invest with their various investment ideas, including managed forex account, robot development, trade copying, affiliation, signals, and services for brokers. Three traders and one programmer currently lead the program.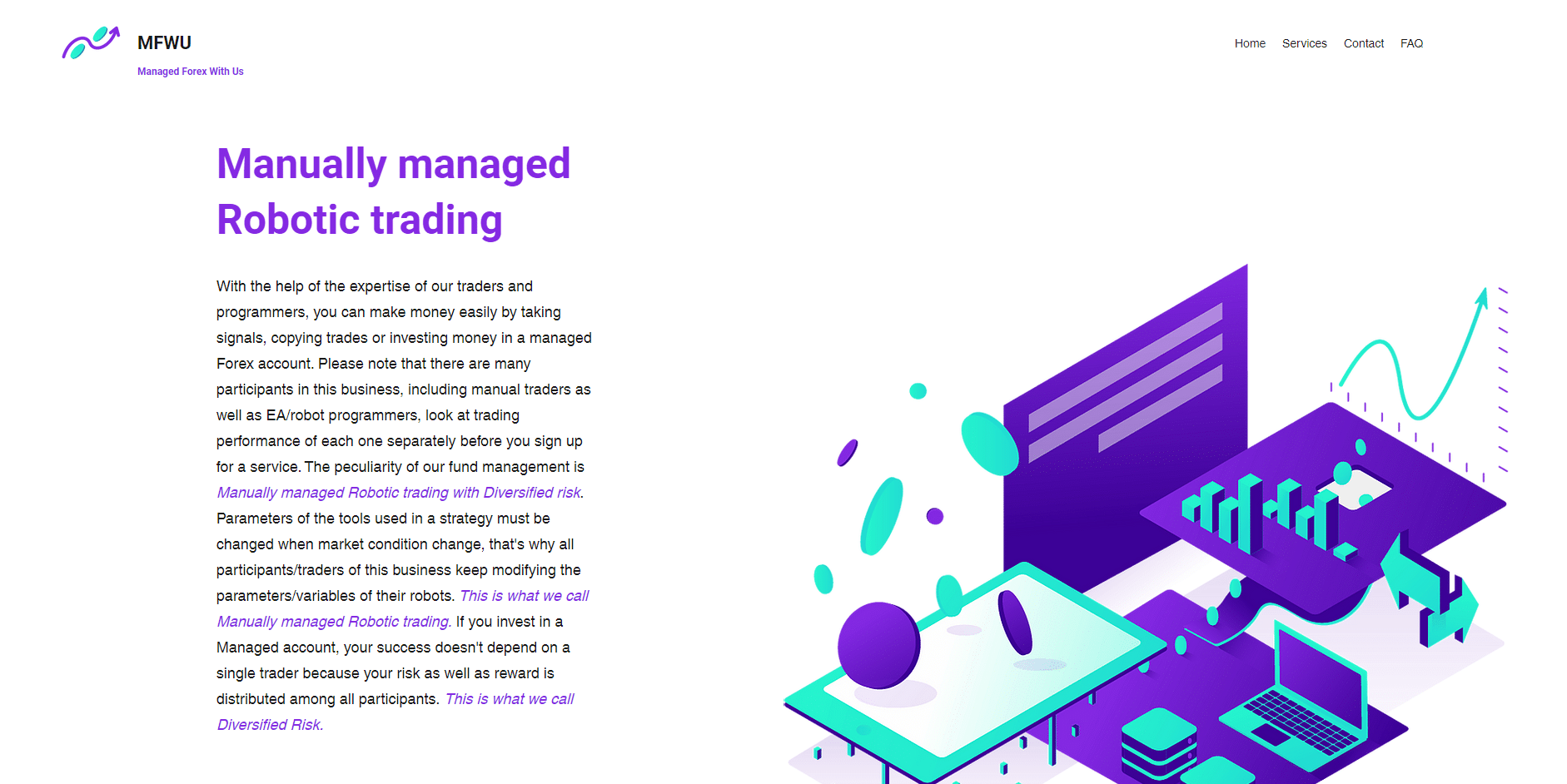 MFWU (Manage Forex With Us) System Review
Different systems or robots are available with MFWU that respective traders manually manage. Retail traders can also contact, present their strategy and develop a custom robot of their choice that follows their game plan. With the managed account service, the providers aim to diversify your risk portfolio.
What is behind the FX Deal Club EA?
Nobert, Tibor, Csaba, and Istvan, are responsible for providing programming and trading services to traders. You can contact them through their respective email ids. Unfortunately, there is no information on the whereabouts of the developers. 
How it works
You have two available options for investing with the program. One is to provide your MetaTrader credentials to the team and connect their system to the account that obtains trades from all providers for diversification. The other is to use their signal service, which works in auto and manual mode. Trades will be sent over to your phone with a manual option. 
Key Features
MFWU has the following key features with their services:
Robot development 

Managed forex account services that have no complications, unlike PAMM 

Trade copying services that work on both auto and manual mode

An affiliate program that offers up to 50% of the revenue

Services are available for forex brokers to help their clients who failed at trading
There is no information available on the website about the currency pairs, time frame, and leverage. However, from the trading results, we can deduce that Nobert's system trades on GBP/JPY and GBP/USD, the combo system uses multiple currency pairs, and Tibor trades on EUR/USD, AUD/USD, and GBP/USD. 
Trading Strategy
The users do not provide an insight into the strategies of the algorithm. Some predictions are possible by reading the history:
Nobert system. The robot places several orders of the same or different size at one instance and then closes it out at different profit levels later on. It does not use risky strategies such as grid or martingale.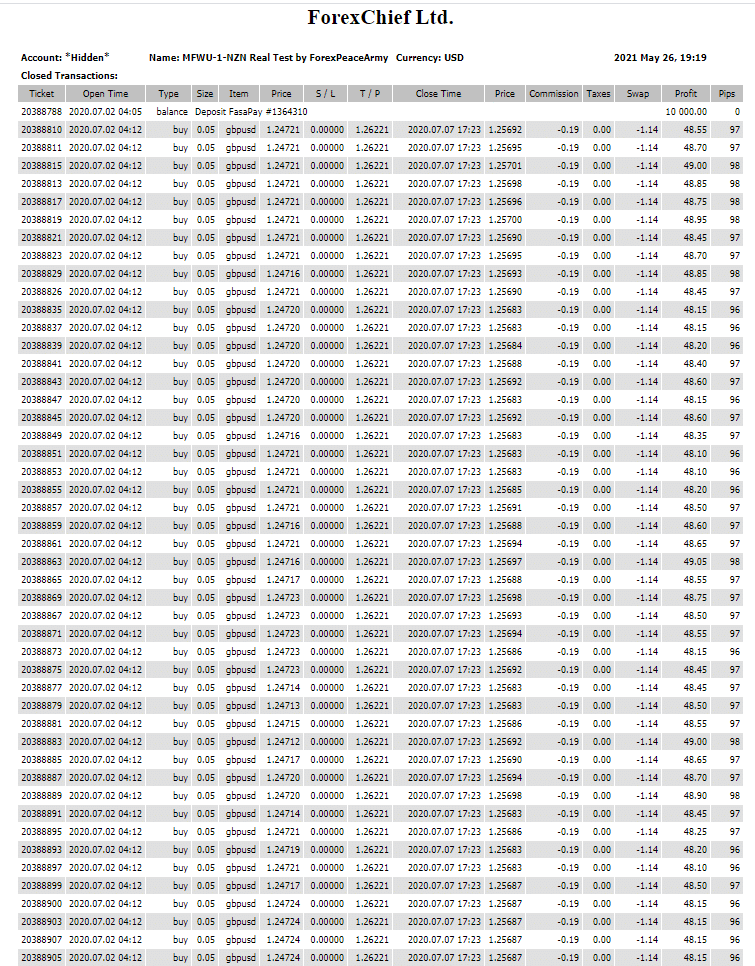 Tibor. It uses proper stop loss and take profit and places a lot of pending orders. Grid and martingale trading is common with this system. Lots of orders end up being cancelled.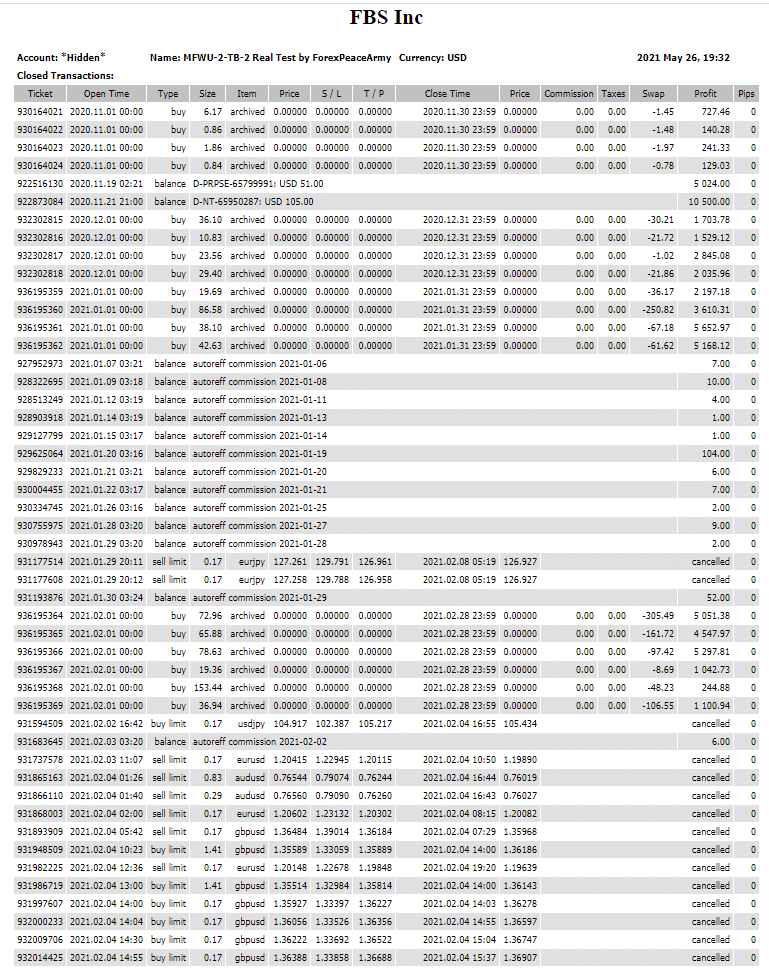 Combo. It combines both strategies from Tibor and Nobert.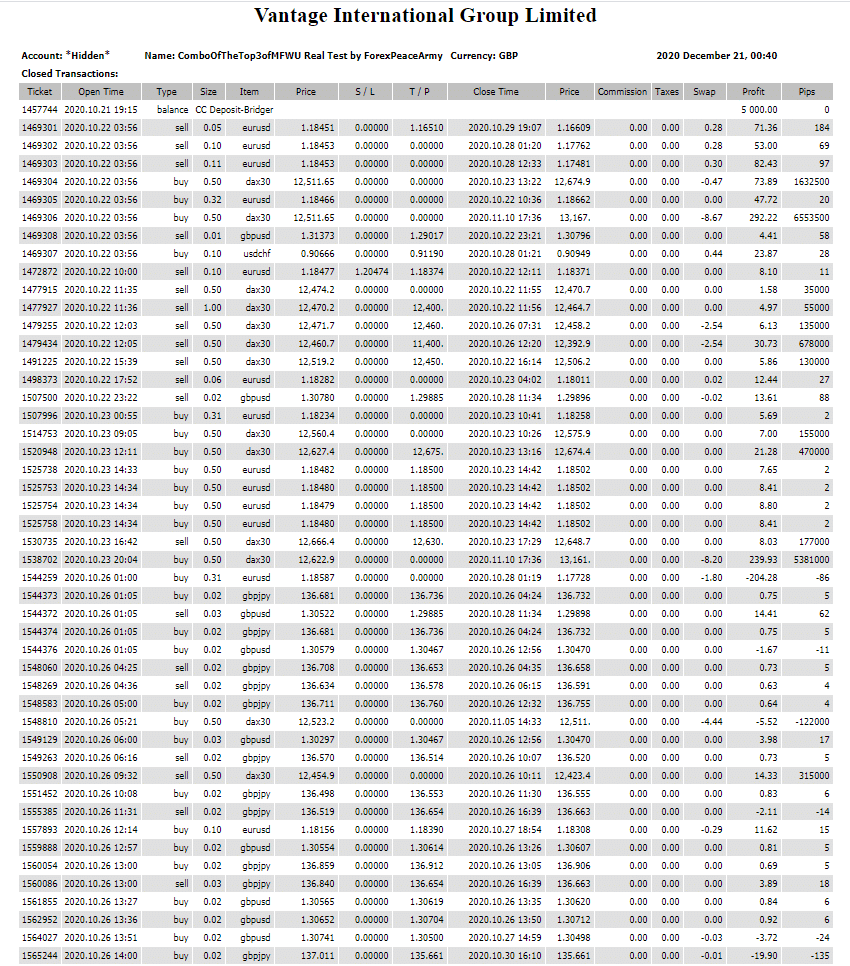 Backtesting results are not available on the website, which gives a poor outlook to their service.
Pricing
Trading signals are available for a cost of $50 a month. Unfortunately, for trade copying and account management, there is no information available.
Trading Performance of FX Deal Club
Trading performance for each system is tracked through Forex Peace Army. We can analyze them as follows:
Nobert system. After trading for nearly a year, the system has a total net profit of $25049 with a maximal drawdown of $2227.83. With a profit factor of 1.90, it had a win rate of approx—77%.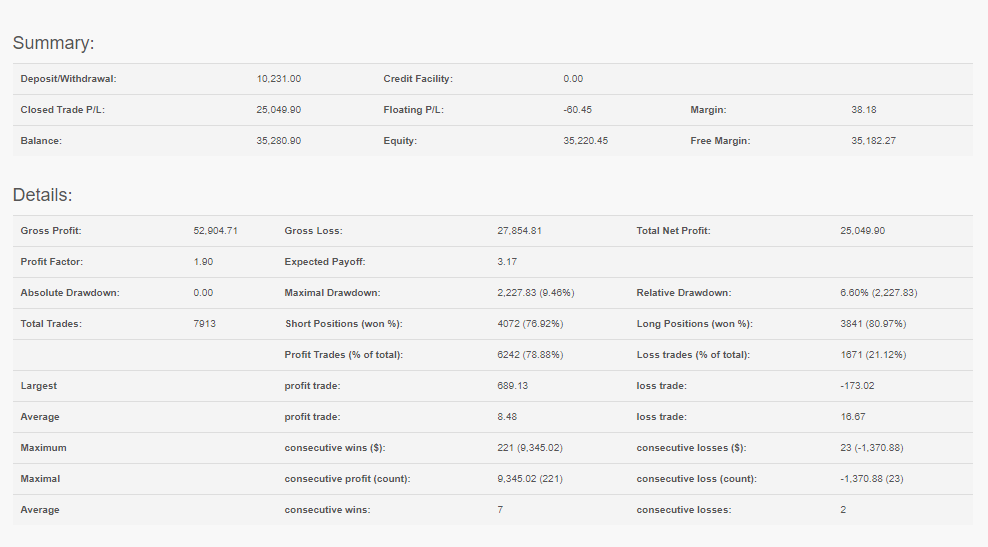 Tibor. From November 2020, the system has a total net profit of $133567.68 with a maximal drawdown of $14051.78. With a profit factor of 3.90, it had a win rate of approx—60%.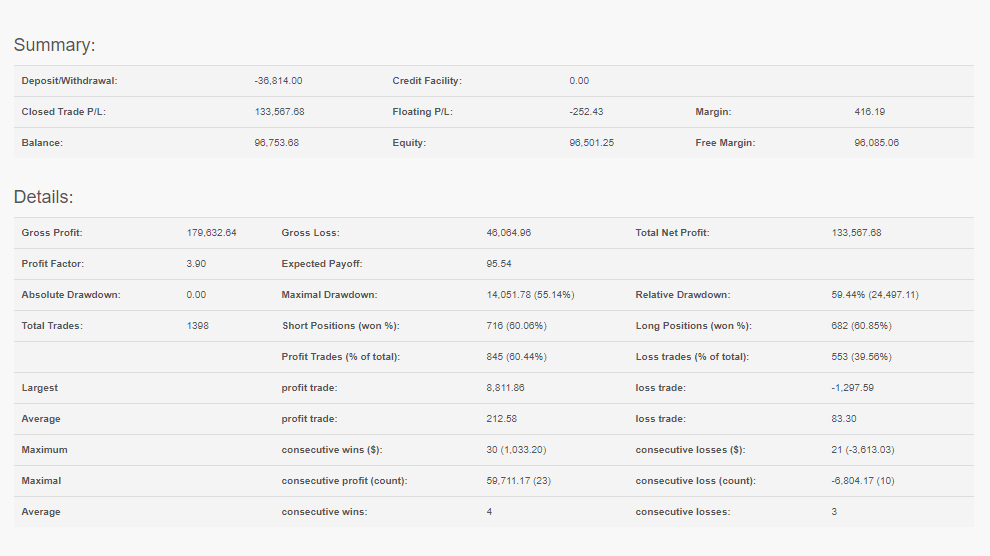 Combo system. There are no live results available for the combo system.
Customer Support
Customer support is available after you fill out their contact form and provide your email id. It is also possible to contact their account managers through their respective emails.
People Feedback
There are only two 5 star reviews available on Forex Peace Army, which are not enough to provide a general outlook. The developers themselves might have bought the feedback.
FX Deal Club Summary: Worth it or not?
Pros
Cons
Trading results are not tracked through Myfxbook, which is more convenient.

They do not declare the pricing on the website.
Many account management and copy-trading systems in the financial industry operate well for a short duration and then vanish after blowing up accounts. MFWU does seem promising at first sight, but it has not been around long enough to make it into our five-star list.
Rating 3/5