4C -Trading is an automated trading platform that provides custom AIs for trading in Binance. According to developers, it trades in BTC, ETH, LINK, SOL, and BNB. Traders can communicate with the trading community and professionals via a trading room to get trading indicators and trade learning. The bot team states that the system has a 4C smart dashboard by which traders can monitor all their trades easily. This review will look into various aspects of the bot to determine whether it is worth using.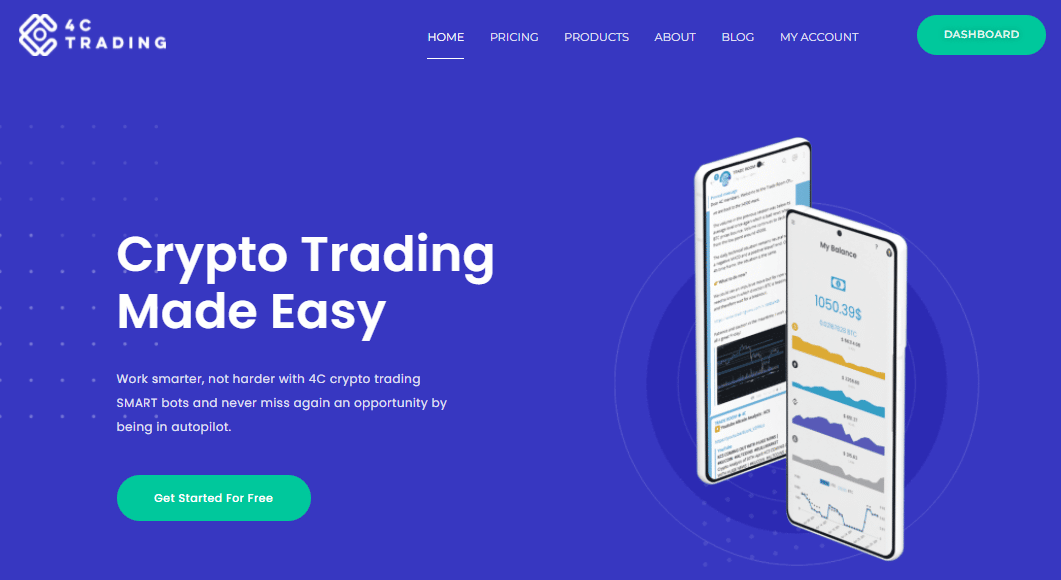 What is 4C Trading?
4C Trading is a signal and bot offering web platform led by professional traders. It provides intelligent bots, signals, market-data analysis, and account management services to the general community.
Features of the 4C Trading platform
The key features are listed below:
Trade Room: allows investors to get in touch with professionals to enhance their trading knowledge and consequently boost profits.
24/7 Trading: trading operations are performed via an automated algorithm. The bots operate throughout the day.
Track Records: developers state that the bot has a proven track record to verify its performance.
Trading Experience: the web service allows traders to work without prior experience.
Calculated Decisions: the robots make calculated decisions on behalf of the user to generate profits
Smart Bots: BTC, ETH, LINK, SOL, and BNB  algorithms are available on the platform.
Dashboard: the platform provides a dashboard to monitor their trading and investments.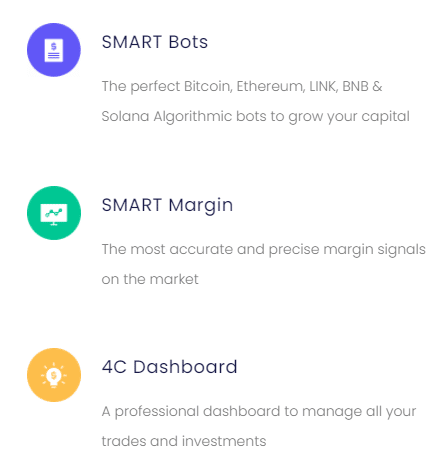 How does the 4C Trading bot operate?
4C trading bots will scan the markets according to the coded information. It is a web-based platform that does not require any downloading.
Registration process
4C Trading runs in the following way:
First, Subscribe to 4C trading.
Generate an API Key on your exchange.
Connect your exchange account to the platform.
The algorithm will start trading on your behalf.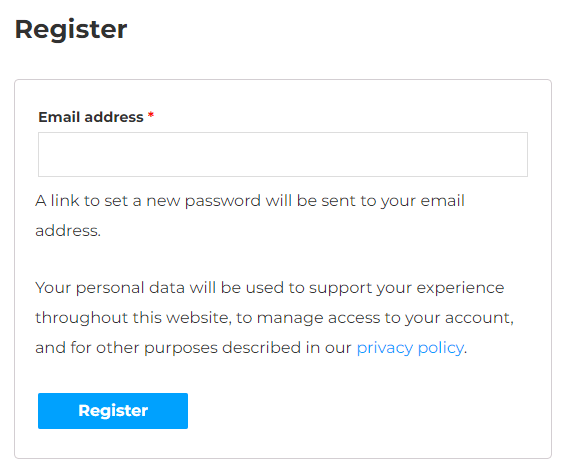 Is it easy to use 4C Trading?
The platform was developed to provide signals and trading algorithms to investors. Beginners may find it challenging as it requires some solid trading knowledge to manage your positions and run the EAs.
4C Trading fees, commissions, limits, and payment options
4C Trading has no extra fees and commissions. There is no clue about payment options on the site, which is a poor practice. The platform offers services in three different paid versions, which are as follows:
Beginner: is available at $59/Month. $2500/max capital per bot.
Advanced: is priced at $139/Month. $5000/max capital per bot.
Expert: costs $179/Month. $10,000/max capital per bot.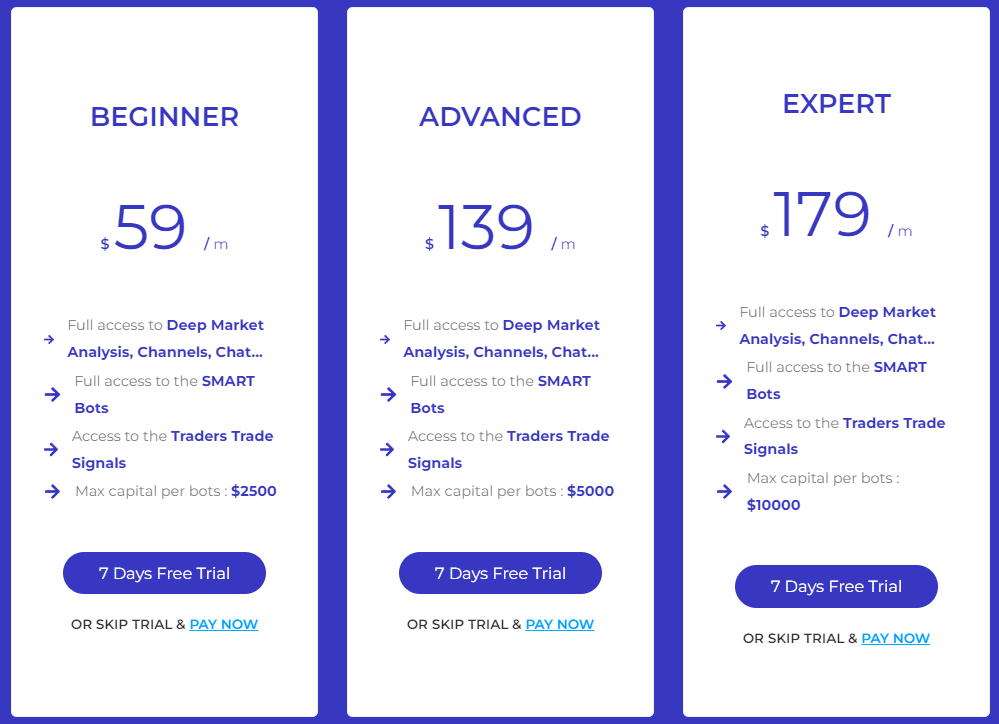 4C Trading: withdrawal
The developer states that users' funds are secured on Binance. It cannot get access to the user's account on exchanges.
How much should you deposit to start trading with 4C Trading?
There is no information about minimum deposit funds on the official website. We do not know how much capital is needed to avoid having a margin call on our portfolio.
Partnered exchanges and brokers
As mentioned, the bot works only on Binance. Partnered brokers are as follows:
Cointelegraph
Stacked
Smart options
Upbots
Platinum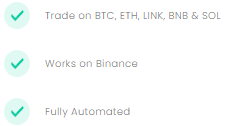 Is it beginner-friendly?
It is vital to have some crypto knowledge before trading via 4C Trading. Some manual interference is necessary to avoid having large drawdowns while trading.
Is it a profitable system?
The web-service team comments that the platform is beneficial for all traders. No live and backtesting records are available that could be used to verify its long-term performances in the market.
Security & regulation
The vendor did not share security and privacy details which questions the security of our funds. As it is a crypto algorithm, it does not require any regulation by authorities.
Company information
The platform is run by a team of cryptocurrency developers and crypto data analysts. The main office of the company is in Belgium. Ben is co-founder and CTO, while Julien holds the position of co-founder and CFO. The official site has no details about other core team members.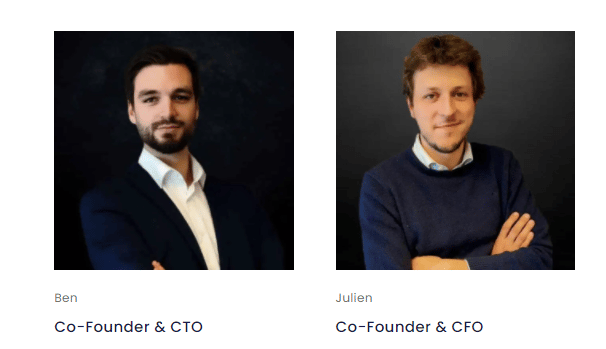 Should you trade with 4C Trading?
The complex interface of 4C Trading may pose a challenge for beginner traders. The subscription plans are slightly expensive, and there is little to no information on the available strategies.