Platinum is one of the precious metals that have demand in both the industrial and jewelry sectors. Moreover, its demand in the hydrogen economy is high where the platinum price depends on what is happening in the industrial sector regarding the hydrogen economy.
We all know that gold is the most precious metal that has demand for its safe-haven nature. On the other hand, platinum is scarcer than gold, and it has higher demand in the industrial sector. Therefore, when we talk about commodity trading, we consider gold first and then consider other materials like silver or platinum and anticipate the price movement based on how these metals are following gold.
Despite the correlation, some other factors may make a trader rich by investing in platinum. First, let's see how the platinum investment may increase your profitability.
Basics of commodity trading
Commodity trading is the process of exchanging one asset against other assets. Here trading happens mostly on future contracts where traders anticipate the possible value in the future.
If the market participants think that platinum's price will rise, they will buy the futures contract.
If they believe it will fall, they will sell the contract or "go short."
The commodity trading before the modern financial market as stocks and forex appear. Current commodity trading started in 1848 in the US, allowing farmers to lock in share price for their grain.
However, before opening an account and choosing a broker, ensure that platinum is available there. It is traded against the USD in most brokers, while some brokers allow trading against EUR, GBP, JPY, and other currencies, depending on the local policies.
Why can the platinum price surge in 2021?
Platinum price has a higher possibility of moving up in coming years. Several factors may encourage investors to consider it a profitable investment.
Let's have a look at why:
Platinum industrial demand has increased in recent years with a compound annual growth rate of 6% from 2019 to 2019. This rate is more than two times higher than Global GDP and three times higher than the industrial production of OECD.
In 2021, platinum's demand in the industrial sector may increase to 40% of the total platinum demand, as reported by the World Platinum Investment Council. Platinum's activity in the industrial recovery forecasts that it will rebound by 2.4 Moz or 25%, which was 13% before the Covid-19 pandemic.
Here, China is still the major contributor to platinum's industrial recovery. In particular, Chinese petroleum refining capacity moved three times higher in the last 20 years, a sign of growth in energy demand. As China is ambitious to become self-sufficient in petroleum, there is a strong demand for platinum catalysts for producing chemicals like propylene, paraxylene, and hydrogen peroxide.
On the other hand, global platinum demand may recover this year by 11% and further by 65% considering the business collapse in 2020, as reported by the WPIC.
Platinum has a strong demand in the jewelry sector. This is because many people prefer platinum-based ornaments besides gold. During the pandemic, this jewelry sector collapsed. Still, as the Wuhan-based virus started to reduce its effect on mass people with the vaccination program in play, we can expect a rebound in the jewelry sector in 2021.
However, in 2021, the new Delta variant appeared in the Eurozone and the UK. However, the vaccination program is working at a rapid speed that will recover all countries soon.
The hydrogen economy is a process of using hydrogen as an energy source, replacing carbon. The attractive feature of hydrogen is that it can produce a head or react in the air with fuel to produce electricity. As a by-product, it will produce water wherein the current fuel-based system by-product is carbon dioxide, which is harmful to nature.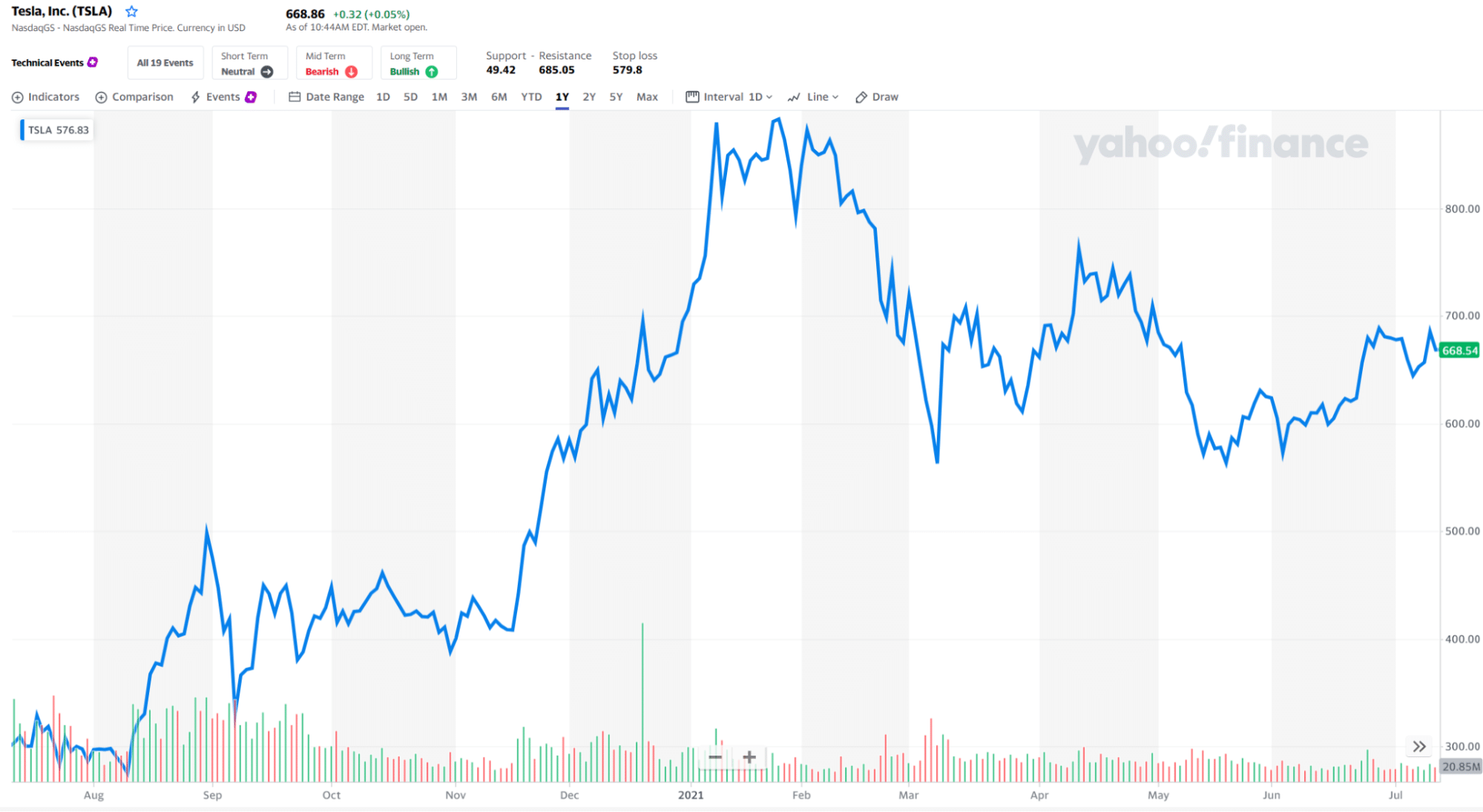 Tesla CEO Elon Musk designed electric cars, and analysts believe that this industry will boom and create an enviro-friendly business over the next few years. One of the most significant factors of this hydrogen economy is that it required platinum as a part of the electric generator. Therefore, any surge in the hydrogen economy will increase the platinum demand, and investors of the current situation will gain in the future.
How to trade platinum?
The positive factor about platinum trading is that any person can participate in platinum trading through a broker. Many brokers in the world allow platinum trading besides gold and silver. However, the best way to trade with the lower balance is using CFDs trading.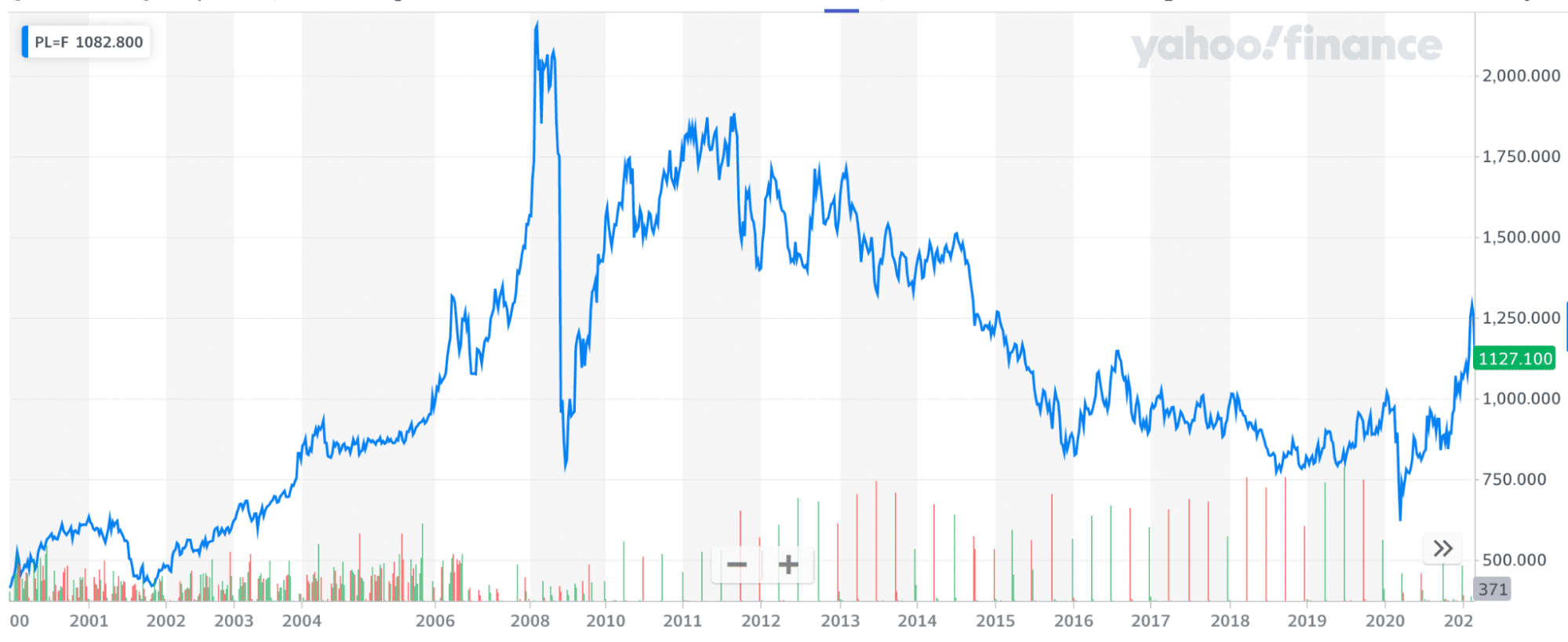 CFDs trading or contract for difference is a process where investors can buy a part of the contract with a lower balance. This feature created an opportunity for retail traders in forex and commodities trading.
The most effective way of trading commodities is using technical analysis. For example, in the above section, we have seen that platinum has a higher possibility of moving up. But, before opening a buy trade, you should do research and find technical indications using candlesticks, indicators, support/ resistance, and market volume to identify the more accurate price direction.
Final thoughts
Although platinum is a profitable investment opportunity that can make you rich, there are some risks that you cannot ignore. A global financial market is a volatile place where any uncertain movement can happen. Moreover, some risks are unavoidable, and you have to accept them. Therefore, you have to follow risk management tools using technical and fundamental analysis to minimize the risk.
Overall, the best approach is to diversify the portfolio in different sectors and consider platinum's position at a premium stage.