In recent years there has been a lot of buzz and hype around cryptocurrency. Such promotion has undoubtedly attracted a lot of retail traders away from other major markets. However, whether you are a long-term investor or a trader, you must have come across a dilemma as to which crypto to invest in. While Bitcoin and Etherum are the top priority, many find opportunities in cheap yet sustainable altcoins to invest in.
Altcoins are simply an alternative coin to Bitcoin as it was the first crypto ever made. Every coin serves their purpose, and they have a different building and burning mechanism.
Before starting up with the sustainable altcoin to buy, let us first understand cryptocurrencies.
Understanding cryptocurrency
A cryptocurrency is the latest evolution of money. It is a digital or a virtual currency that you cannot see or touch, but it exists as a medium.
The first cryptocurrency was Bitcoin (BTC) that came into existence in 2009. Since then, there have been more than 9000 cryptocurrencies in the market.
You can use cryptocurrency to buy goods and services. Crypto uses very secure technology to capture and secure data called the blockchain. This digital asset does not involve any government body and does not come under any set of rules or law.
Now when you have the basic knowledge of cryptocurrency, let us discuss top sustainable crypto coins to buy.
Top crypto coins to buy:
Cardano
Polkadot
Binance coin
Dogecoin
Uniswap
Cardano (ADA)
The best one on the list, Cardano, uses proof of stake and allows entrepreneurs, innovators, and visionaries to help bring global change. As a result, Cardano is one of the best-performing cryptocurrencies on the list. Cardano is an open-source platform that allows the creation of smart contracts and public blockchain.
CoinMarketCap (5th rank)
Currently, Cardano ranks 5th with a circulating supply of 31,948,309,441 ADA coins, according to CoinMarketCap.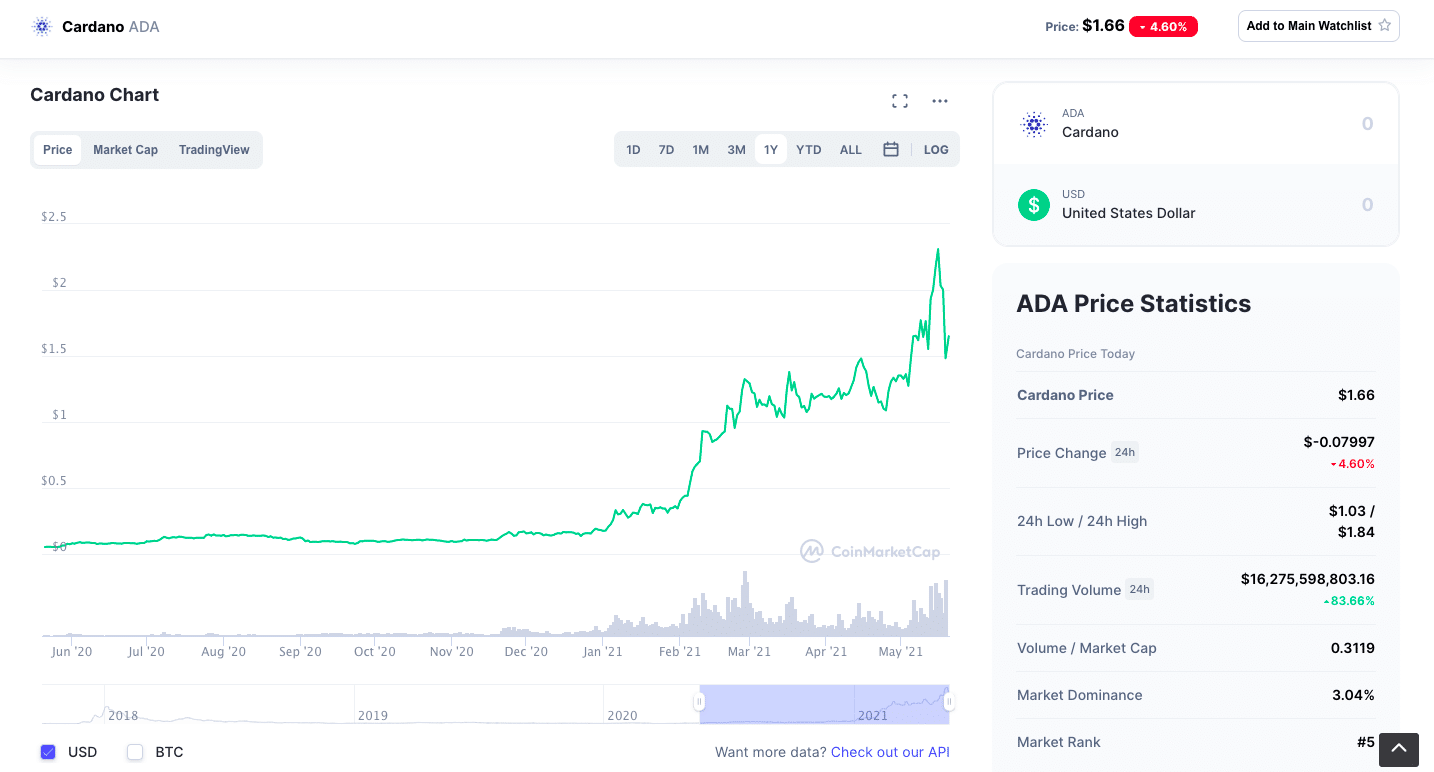 Cardano consumes only 6GWH of power per transaction, making it one of the best eco-friendly coins on the list and the reason to buy this coin in 2021.
Polkadot (DOT)
Polkadot is open-source with a multichain protocol that allows the cross-chain transfer of data and assets. Moreover, Polkadot proves to have true interoperability by giving the ability to cross-exchange with a wide variety of blockchains in the Polkadot network.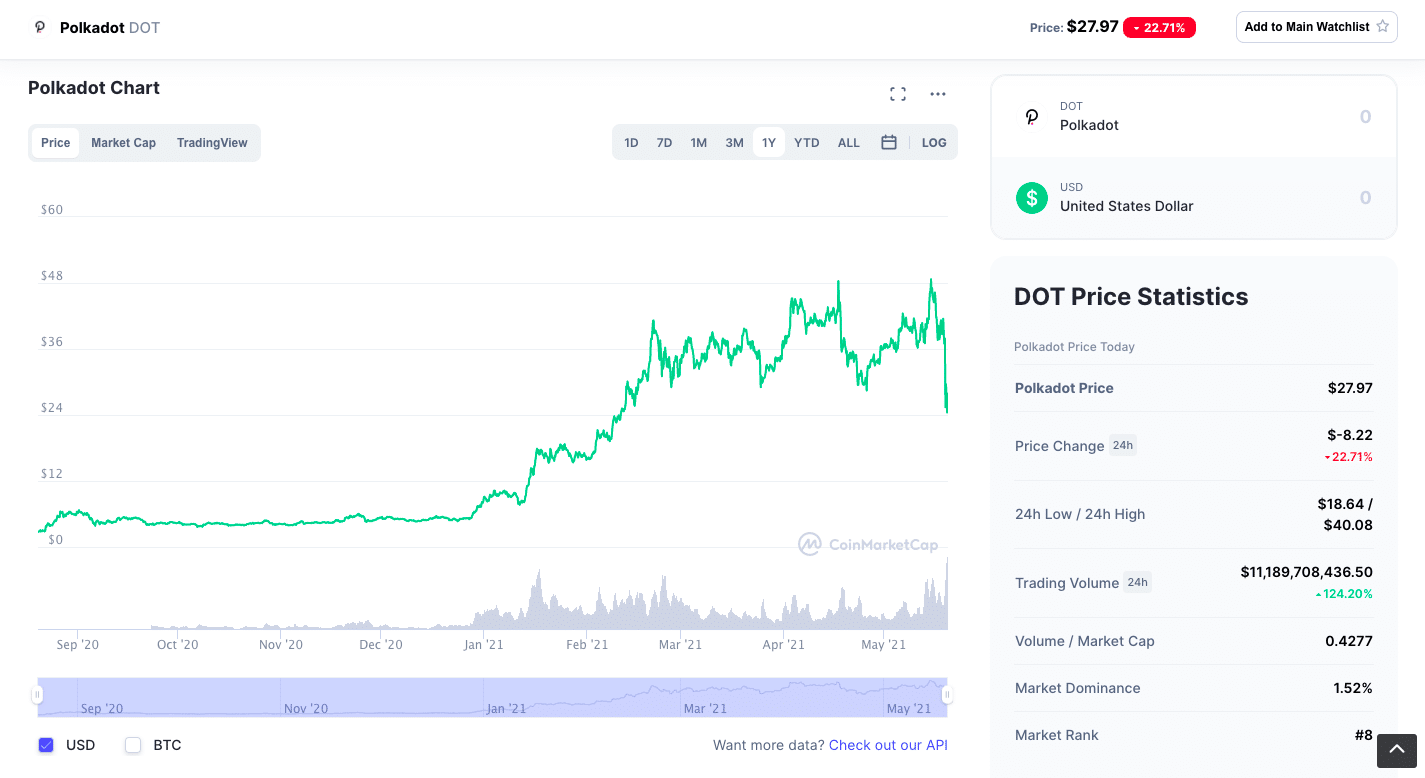 CoinMarketCap (8th rank)
Polkadot is ranked 8th with a circulating supply of 939,293,489 DOT coins on CoinMarketCap. Unfortunately, you can't mine ADA coins but can buy or earn or by staking. However, this coin has some real potential and has shown significant growth in recent times, making it valuable to buy.
Binance coin (BNB)
Binance crypto exchange is the most famous in the market because of being the largest in the world. In 2017 Binance exchange launched its coin known as Binance coin (BNB). The BNB coin can be used as a transaction fee on the exchange or traded just like other cryptocurrencies.
CoinMarketCap (4th rank)
Because of its popularity and trading volume ranks 4th on CoinMarketCap with the circulating supply of 153,432,897 BNB coins.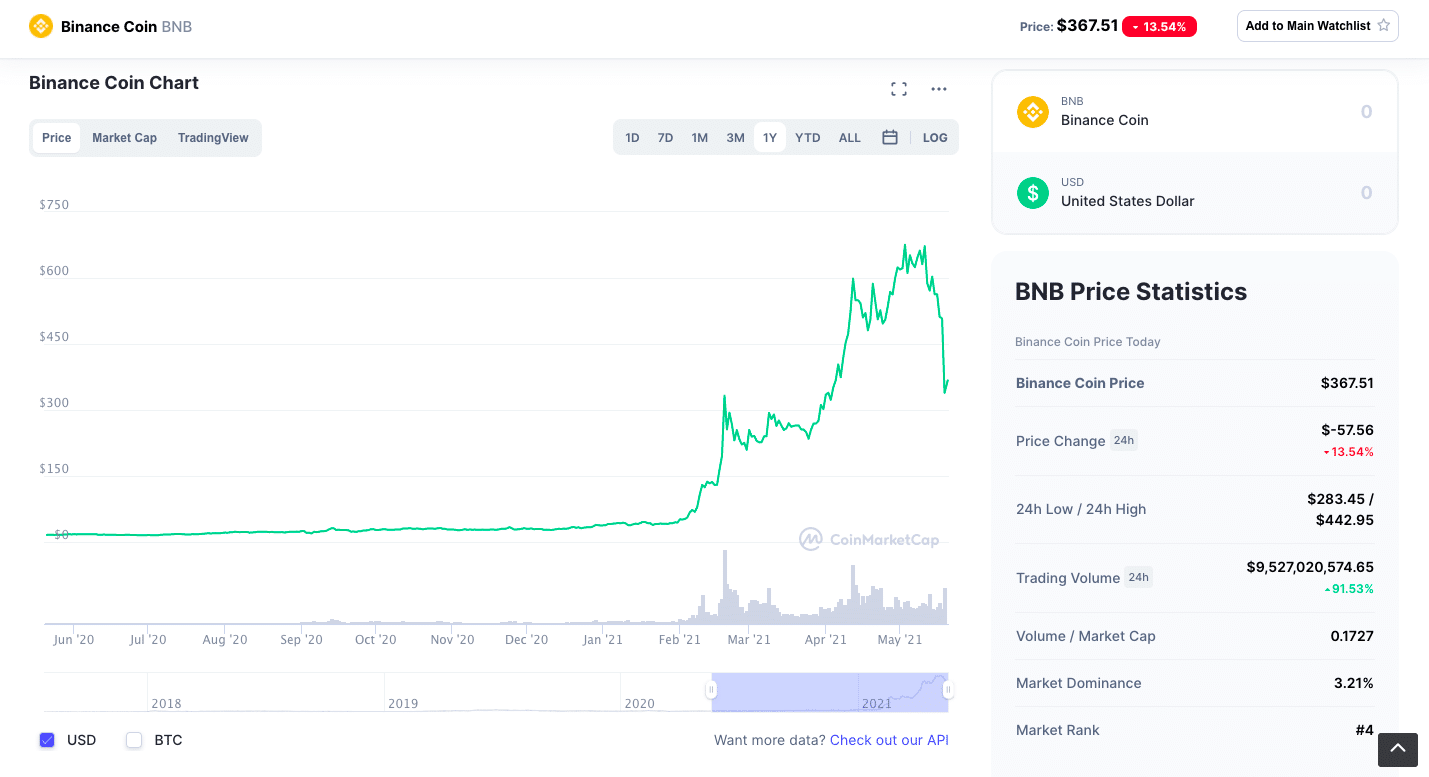 Binance has a great decentralized ecosystem. People worldwide are showing a lot of interest in the company due to its transparency and overall security. This coin has proved to be one of the top sustainable coin ones should buy.
Dogecoin (DOGE)
Dogecoin gained popularity because of its launch in the market. In addition, Dogecoin came as an internet meme and had Shiba Inu as a logo.
CoinMarketCap (6th rank)
According to CoinMarketCap, Dogecoin ranks 6th in the crypto market with a circulating supply of 129,666,593,991.
Dogecoin differs from Bitcoin's proof-of-work protocol in several ways, one of which is by using script technology. The best part of this coin is eco-friendly and requires only 0.092KWH to mine a coin. You can mine Dogecoin alone or can join the mining pool.
Developers and writers of Twitter and Reddit get Dogecoin for sharing quality content in the forum. Recently, Elon Musk had done some tweets on Dogecoin, saying it is one of his favorite coins.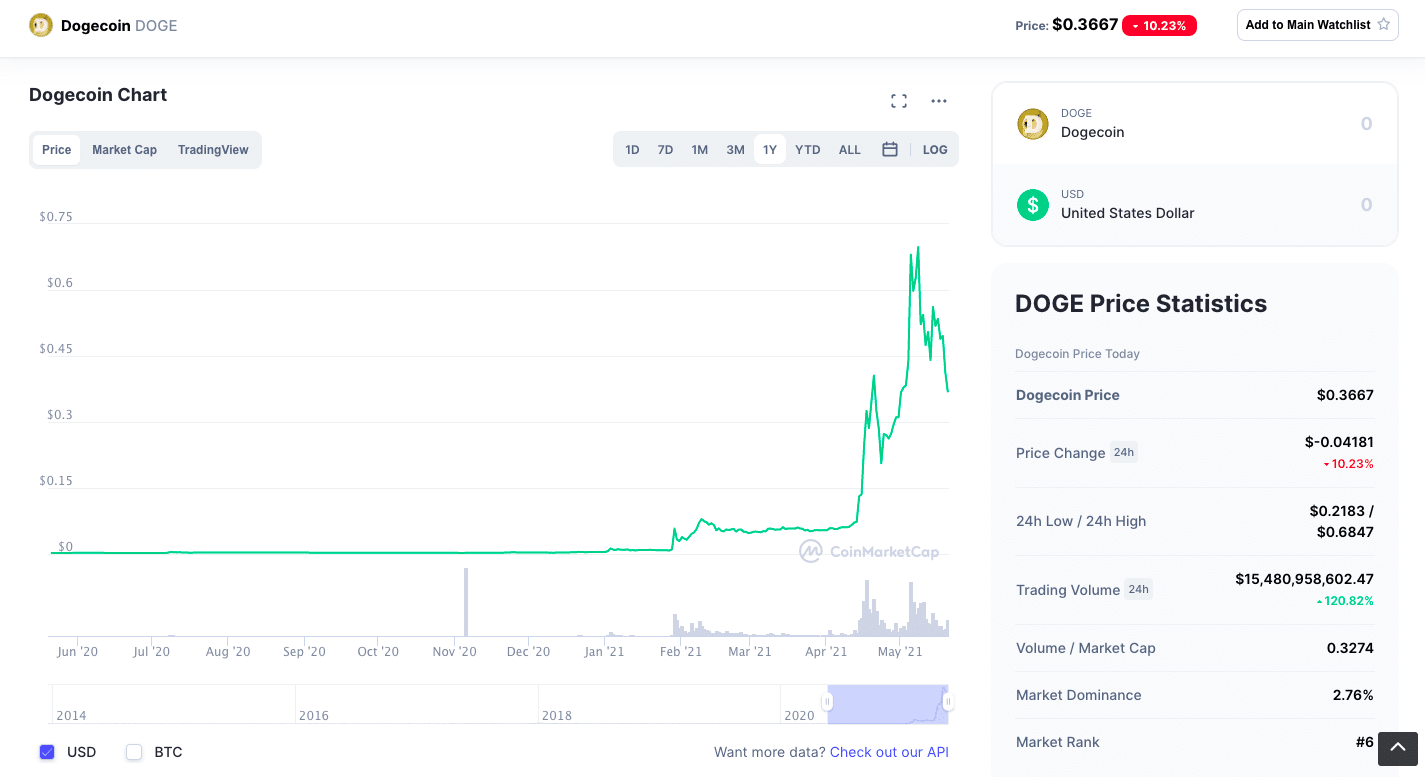 Uniswap (UNI)
Unisawp is famous for its role in facilitating the automated trading of decentralized finance tokens. Uniswap aims to keep token trading automatic and entirely open for anyone who holds tokens while improving trading efficiency versus that on traditional exchanges.
Unisawp is in the Ethereum ecosystem. But it is not just a DApp. It helps in solving issues and utilizing liquidity on Ethereum platforms.
CoinMarketCap (11th rank)
The current ranking is 11th with a circulating supply of 564,810,092 UNI coins, according to CoinMarketCap.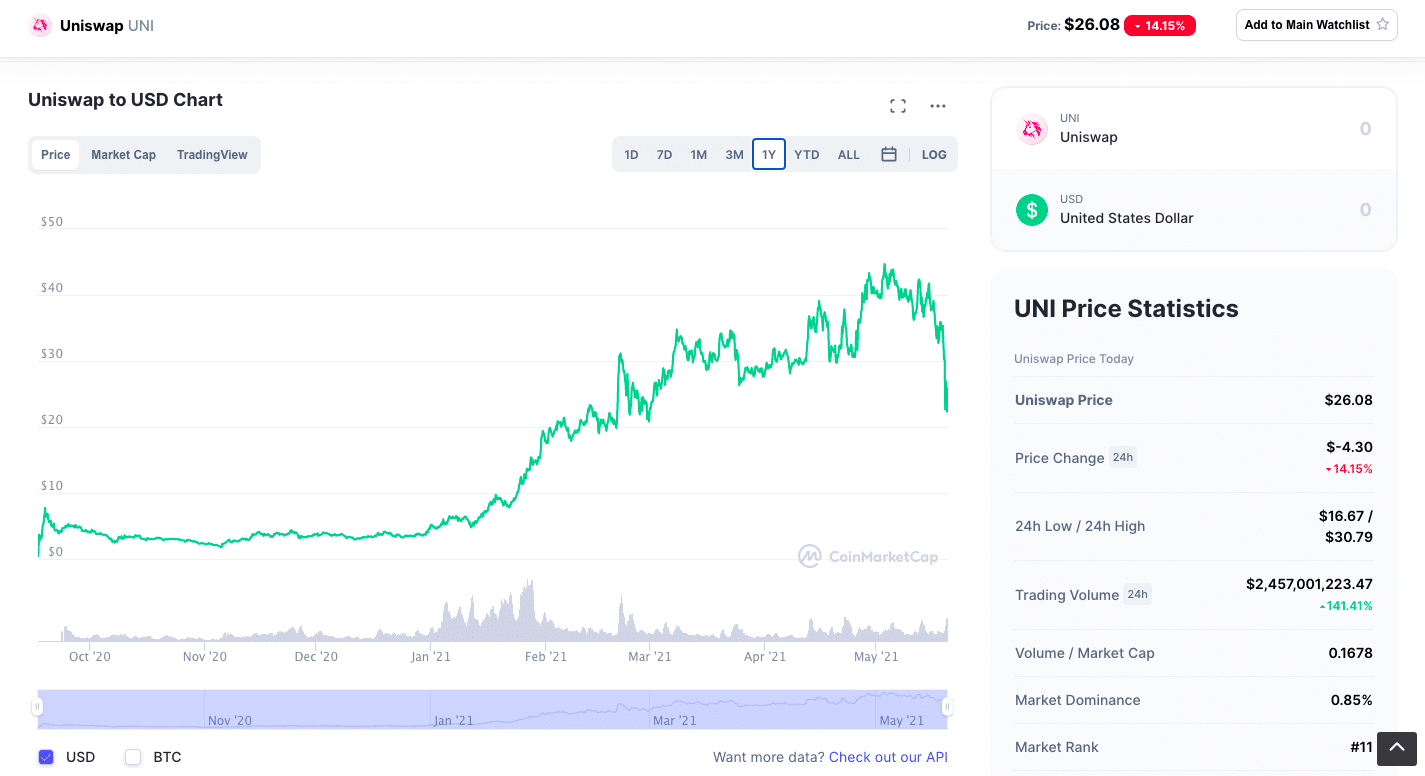 Conclusion
According to many financial researchers, cryptocurrency is a good investment if you know the right coin. However, some also believe that we should not take it for granted. Investing is risky and involves much research and studies to make a safe investment.
Furthermore, mining many cryptocurrencies needs a lot of energy and hence not suitable for the environment. Therefore, the listings on this article have coins that are with good potential and also eco-friendly at the same time.