Mainvest passive income offers an opportunity to the investors to save and earn together with it. It allows them to invest in small businesses to earn passive income and let those businesses flourish too. In terms of growth, you can also save considerable profit.
The investors can also gain quarterly distributions after nearly five to ten years. Again, however, it depends on their investment period. It, in turn, may aid in diversifying your trading platform and opening more investment opportunities for you.
Do you want to learn more about this application? Then, let's get to this roller coaster together and know how you can invest in small businesses through the Mainvest application.
What does Mainvest offer? 
You can start investing in this app as low as $100. Mainvest allows equity funding in small businesses like restaurants or real estate agencies. It ensures target profit returns of nearly between 10% to 25%.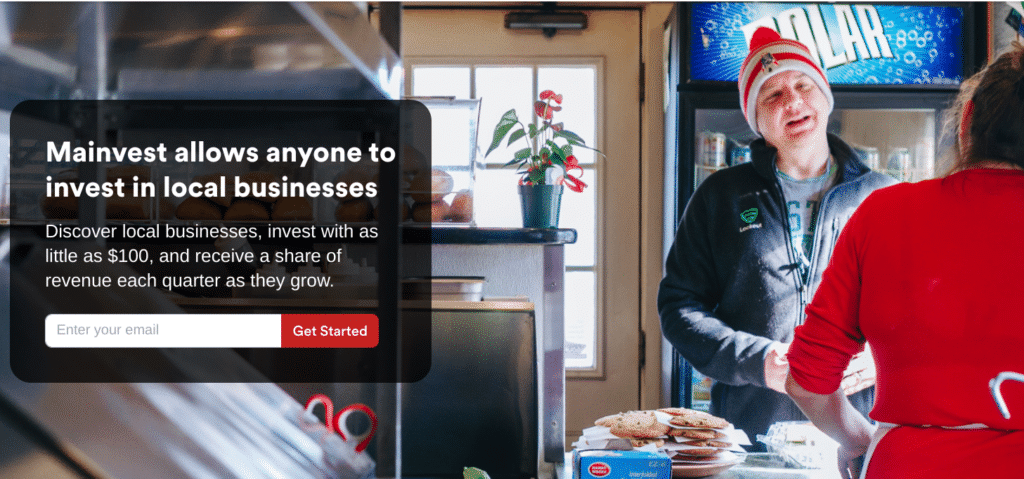 Mainvest enables street vendors or small businesses and startups the chance to flourish in the market with the help of investments. It is doing it because these businesses rely on such investments. They are unable to stand on stock index funds tracking investments.
However, it is slightly riskier as such startups are themselves trying to stand in the market. So, in the case of loss, you can also experience loss and vice versa. Therefore, it is a little different from other passive income applications.
Mainvest expects you to sign up a financial commitment to stand by such businesses until they earn adequate revenue to give you profit. You can also expect to sign a five to ten-year investment. Due to this, the investors can't sell their shares before time.
Safety and security 
Investing in Mainvest, as mentioned above, is slightly riskier than other passive income platforms. There is a high risk of losing assets because small businesses have considerably low chances of rising in the market. Otherwise, the application ensures security by employing multiple screening tests to list down the businesses that are legit and trustworthy.
Regulations 
Mainvest Passive Income is regulated with the Financial industry regulatory authority (FINRA) and Securities and Exchange Commission (SEC). Under the 1933 Securities Act, the Mainvest income platform has been registered as the reliable passive income saving and earning platform.
Customer support 
Mainvest offers 24/7 customer support on live chat. You can also contact them through email or phone number. It also offers an FAQ section that assists you throughout your investment journey. You can access it by scrolling down their online website. You can also learn best for you through these frequently asked questions online.
Mainvest accounts 
It offers two different types of investing accounts:
Taxable account
Self-directed IRA
For opening a self-directed account, the investors have to open a third-party account to avail of it.
Other notable features 
Some of the other features of Mainvest are as follows to let you choose what suits you the best.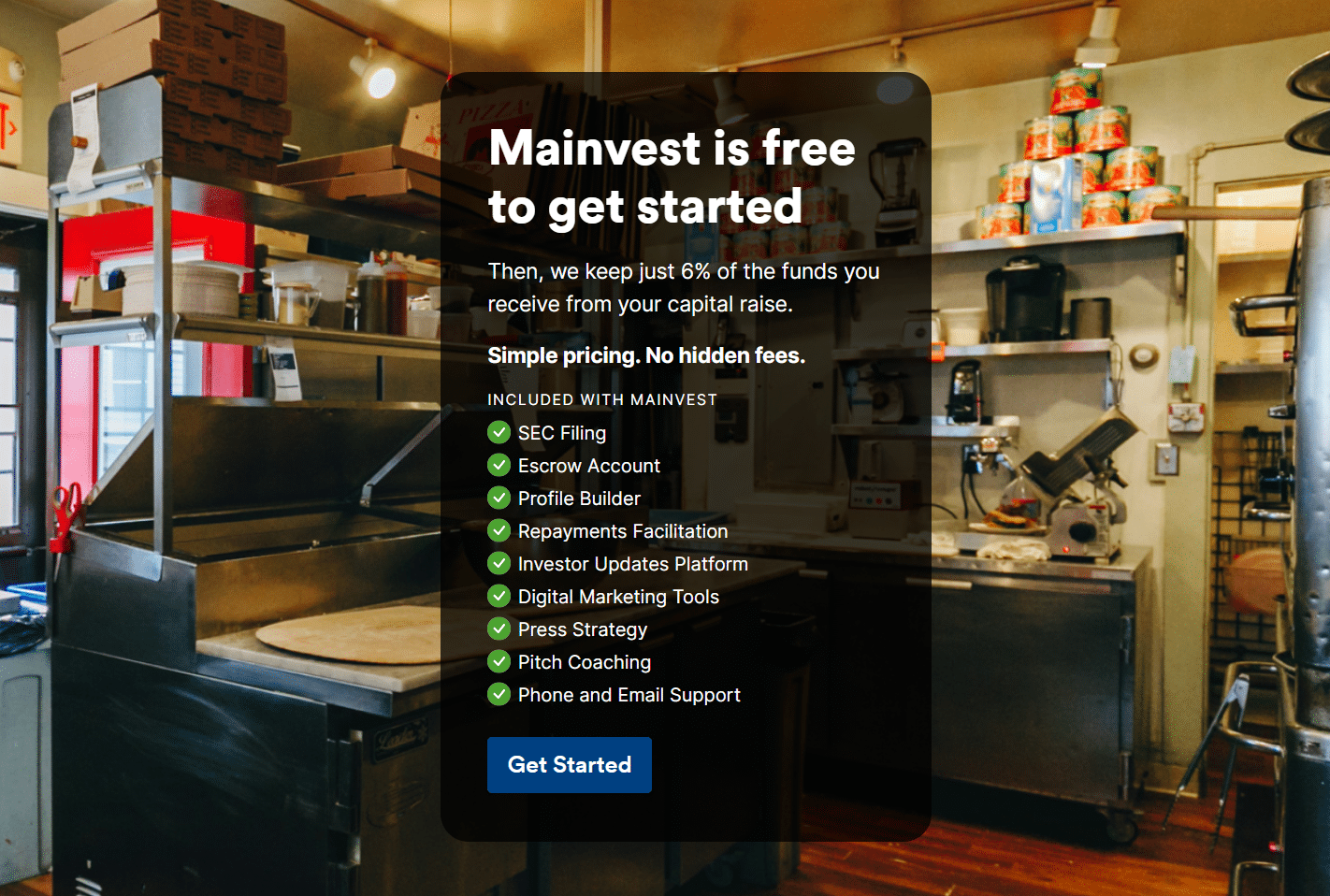 Multiple options to invest
With the increasing number of new businesses and startups, the investors can select where they want to invest their money. Mainvest offers a long list of such businesses that it has chosen to ensure less risky and more reliable investment trading.
These are:
Main street restaurants
Bars
Cinemas
Food cars
Dispensaries
However, the investor should remember that each startup offers different potential returns. So, you have to think carefully before selecting an option.
Customize your investments
The plus point is that Mainvest also allows investors to personalize their investment plans besides offering a long list of investment options. It only requires you to answer the quiz regarding your desired strategies and goals. Mainvest then will find appropriate investment options for you.
It lists the options in the categories. It has categorized them according to the current or recommended offerings. It also has a ranked list of round status, causes, industry. You can also search options based on the time you want to spend. Other than this, you can also browse the options yourself through an in-depth research facility.
Offers reliable information about the companies
To ensure the investor's credibility, Mainvest also offers a detailed analysis covering all the aspects of their listed companies. You can access the company's background and learn about its strategic goals. It also offers information related to its previous financial records and the predicted revenue and expenses in the future. With the Mainvest in-depth research option, the investors can keenly educate themselves about the companies before investing.
Track quarterly financial reports 
This investment platform also enables the investors to access the financial report of their every investment. Through quarterly repayment reports, you can track the company's financial growth and your performance.
Mainvest financial reports give you access to the total amount you have invested. Moreover, as shown in the above graph, it also reports revenue that the company has gained by that time.
Final thoughts 
Mainvest investment application offers you a platform to earn and save by helping small businesses. They have a minimum investment amount of $100. The gradual growth of the startups can benefit you in regaining your invested amount with a profit.
However, it is a little risky alternative. So, if you can deal with such turmoils or want to hold their investments for the long-term, then it is for you. It is best for those who have comprehensive knowledge about risk management.