These days money making apps are everywhere. If you start searching about these apps, it's going to eat up plenty of your time. But do these apps worth your time, or should you consider other money-making options.
Let's find what passive income apps are, how they work, and if they are worth your attention.
What are passive income apps?
Now that you know what passive income apps are, the next question is, do passive income apps work?
Making money in your jammies sounds too good to be true, but money-making apps do exist. While no apps will make you rich, they will allow you to earn some reasonable pocket money or cover your monthly bills.
From consumer research apps to online advertising apps to investing apps, you can download one or more of these money-making apps to your smartphone to use while traveling or relaxing. After all, each dollar matters.
How can you make money from apps?
Here are some of the ways you can make money from apps.
1. Freelancing apps
These days freelancing has become a household name. Many people are making passive income from these apps like Fiverr. The whole process is straightforward; you establish a seller profile that highlights your skills.

Then, submit your gig, which should include the price and a description of your skills. Clients can place orders by clicking through. You get paid after every completed assignment.
Note that while freelancing apps can earn you passive income, there's a lot of competition, as you have to battle other sellers to gain tasks from clients.
2. Completing multiple tasks
Many passive income apps are market research applications that pay you to complete tasks such as providing opinions, playing games, reviewing store displays, mystery shopping, testing services, and engaging in free trials.
You create an account on the app and begin doing tasks to earn prizes, which you can then redeem for cash using your PayPal account.
Some apps pay you monthly, while some of them pay you two to three working days.
3. Through investing 
Investing apps attempt to make the process of investing as simple as possible for consumers who are new to investing, including trading stocks.
You can sign up for such apps for as low as $1 per month, providing access to a brokerage account, an online bank account, and a debit card with access to their rewards program.
These apps give a convenient way to start earning extra money while learning about the benefits of investing.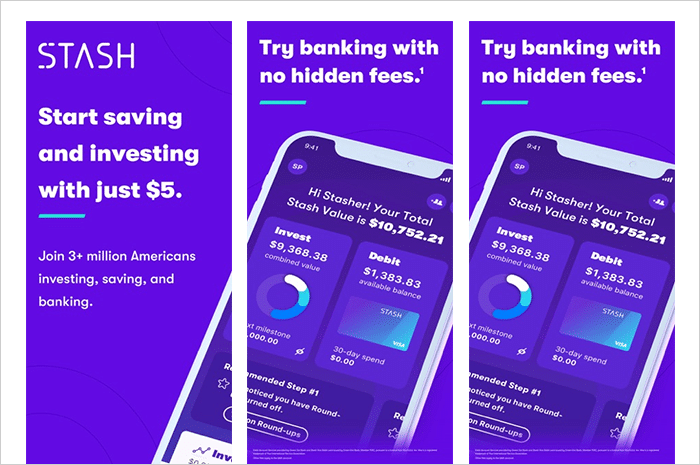 Acorn and Stash are among the top investment apps for both novice and experienced investors when it comes to using passive income applications to create money.
4. Completing surveys 
Survey apps connect you with survey providers, so you may take market research surveys and earn money. Brands pay survey providers to interact with product consumers to get feedback on services and products to improve marketing and product development.
These apps will ask you a few questions about yourself, including demographic questions, to match you with relevant surveys.
Each survey specifies how long it should take to finish it and how much money you can earn. Some surveys also include a list of the topics they cover. The offers for each survey range from a few cents to many bucks. However, accessible surveys are updated regularly, so you'll have a wide range of selections to choose from.
5. By shopping 
Yes, some apps pay you while shopping. Uber, Starbucks, Target, and Walmart are among the most popular possibilities, but many more. The process is quick. You download an app, link your credit card, debit card, or bank account, and select the five stores you wish to get cashback from automatically.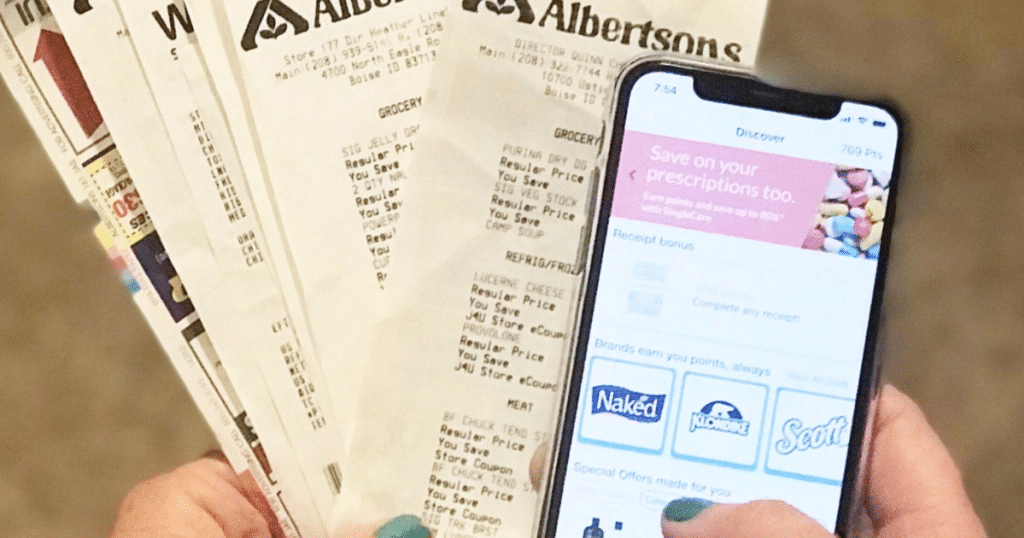 These apps give you points that are typically worth 0.5 to 1.5 percent of your purchase price. You can exchange these points for gift cards to retailers like Starbucks and Amazon.
6. Through cashback 
Cashback apps are exactly what they sound like: apps that allow you to get money back on purchases. However, the advantages of cashback apps do not end there.
The top cashback applications also include money-saving options like price tracking, price comparisons, and the ability to search the web for coupons rapidly. Cashback sites allow you to earn a modest percentage of cashback on qualified purchases made via the site or app.
When your cashback earnings reach a particular standard, you will be able to withdraw the funds into a bank account or have your payout sent to a financial provider such as PayPal.
Final thoughts 
Apps provide a plethora of options for people wishing to generate money in a timely fashion. For example, you can use your smartphone to conduct surveys, start a side project, or conduct research. Passive income apps do work, and you can earn a high income through freelancing apps.
With investment apps, you can make a severe stash if you trade according to your trading plan.